Welcome to our Lifewave Review!
Is LifeWave a Scam or a genuine business opportunity where you can benefit from selling their miracle patches?  We will answer all of your questions related to the LifeWave business opportunity.  
First off, it's great to see that you're doing your research before buying into any "seemingly good" product.
That is how you avoid scams and find only legitimate ways to make money online!
To be completely transparent with you, we're not associated with Lifewave in any form.  We're not here to pitch or sell you anything.
MLM has been around for years, but they are also extremely confusing to understand whether you can make any real money from them.
There is not much real success from MLM unless you can get to the top of pile and sit in that 1% that will make money from them.  Is LifeWave any different, continue reading to learn more but know that MLM has a real emphasis on one thing – Recruiting New People into Them.
Let's get into the details about LifeWave.
LifeWave Review Summary
Product Name: LifeWave
Founder: David Schmidt (CEO)
Product Type: Healthcare MLM Company
Price: $25 to start, product packages are between $99 – $1,499
Best For: Those capable of direct selling/recruiting effectively.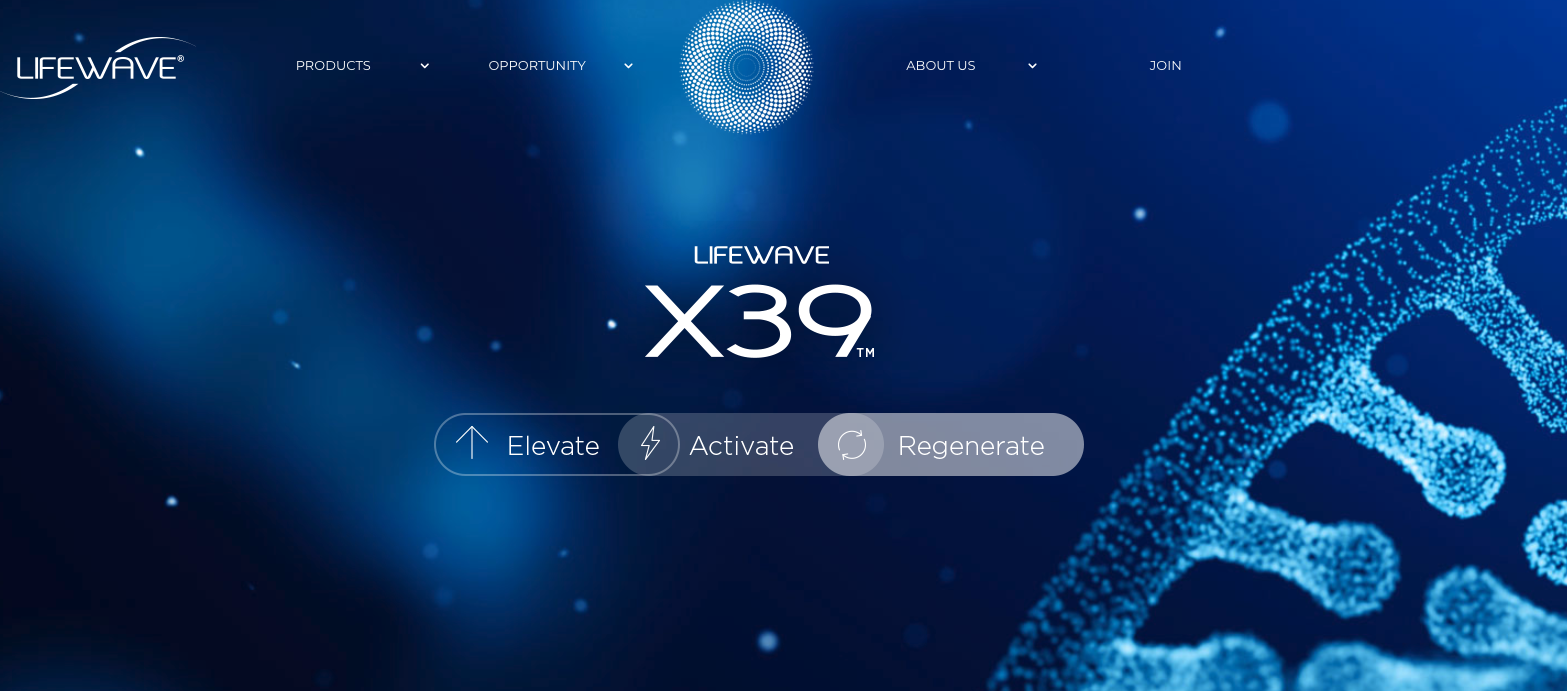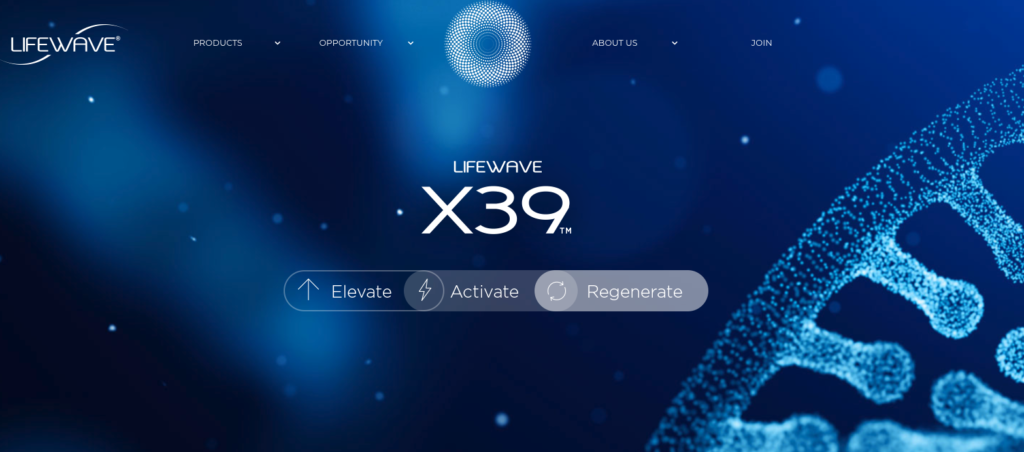 Summary: LifeWave offers a range of various health and wellness products including skin patches, etc.  I cannot really tell you if the products work, but I do know a lot about this kind of business.  LifeWave operates an MLM where you can earn money from recruiting new people to your upline.  But MLM have a really low success rate and LifeWave has not changed that statistic.  Their products are expensive and do not really set the world alight, making this business opportunity not one that I would recommend.
Whilst LifeWave is genuine, the only people who will make money from this opportunity is those at the top of the pile.
Rating: 30/100
Recommended? No
LifeWave is a direct selling or MLM company within the health and wellness sector.  LifeWave was founded by David Schmidt in 2004.  David has tried to start a number of MLM companies prior to launching LifeWave.

He remains the current CEO of LifeWave and does boast plenty of experience in business and product development.
LifeWave does have a good annual turnover with results showing between $5-$10 million annual return, and LifeWave has also been accredited by the Direct Selling Association.
On first glance, it looks like a good opportunity and it is definitely legitimate.  Many MLM schemes have had a number of lawsuits against them, but David and LifeWave have avoided this so far.
However, there is still enough for us to not like about LifeWave…When you see that 95% of distributors fail in this direct selling field, it does show a different light when you start discussing the business opportunity…
The LifeWave Product Line
Before we get into what it will cost you and what you would be promoting, if you were still interested in LifeWave let's get into what products they offer.  This way you will get a feeling for what LifeWave are about.
Patches
Lifewave's patches are their most popular line of products, with several for you to promote.  The patches claim to be clinically proven to stimulate acupuncture points and improve your energy flow.
Patches include those that help with energy, anti-aging, sleeping and weight loss.
The prices range from $89 to £249.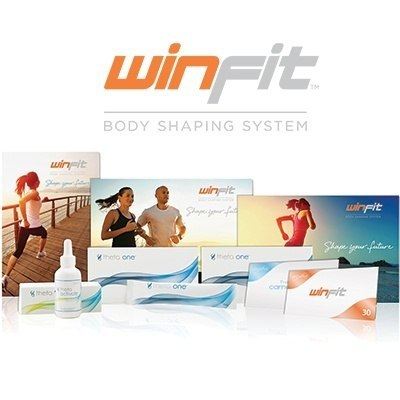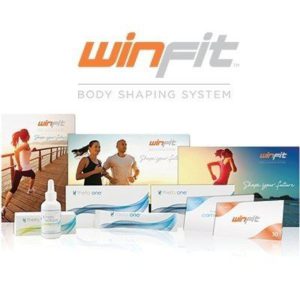 Nutritional Supplements
LIfeWave offers 4 nutritional supplements:
Theta One – $99.95
CORESSENTIALS – $129.95
Theta Activate – $69.95
Nirvana Mood Enhancer – $179.95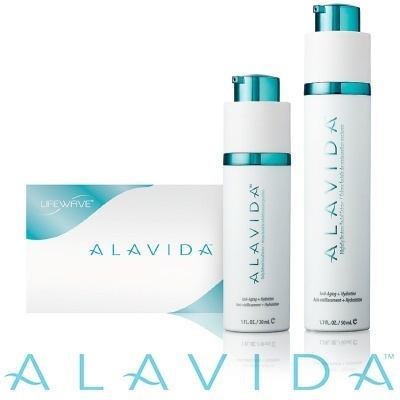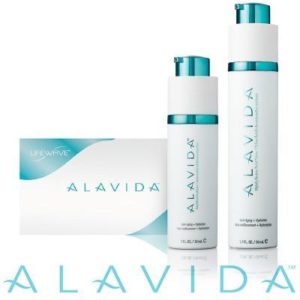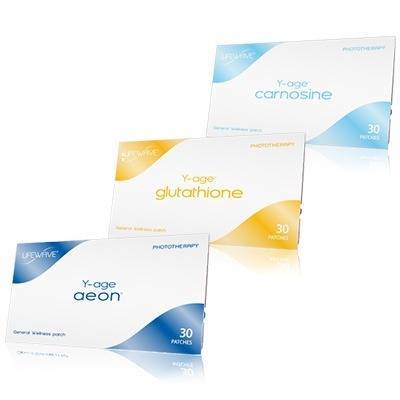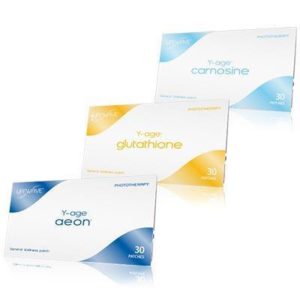 WinFit
Winfit is designed with Body Shaping in mind, with 4 products to choose from:
WinFit Body Shaping System $299.95
Small Resistance Bands – $21.95
Large Resistance Bands – $44.95
WinFit Monthly Maintenance Kit – $149.95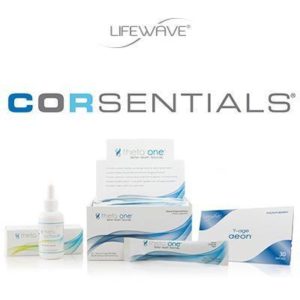 Skin Care
They have focused more on facial products than overall skin, but at the moment they provide these 3 facial products:
Alavida Regenerating Trio – $199.95
Alavida Nightly Restore Facial Crème – $99.95
Alavida Daily Refresh Facial Nector – $79.95
Those are the products you can choose to promote and sell on top of recruiting new members into the LifeWave program.  But that is also partly the problem, the products are really expensive!
Who Can Afford The LifeWave Prices? Who Are You Going To Sell Them Too?
Don't get me wrong, I am sure there are some people who are happy to pay that kind of money for this stuff, but to make any money from this MLM program you are going to have to either promote the products or recruit new people.
It is very common with MLM programs, the prices are just ridiculous and yet they try to convince you that anyone can make money from promoting this stuff.
Is LifeWave A Pyramid Scheme?
It can get very confusing when you start talking about MLM schemes and Pyramid Schemes.  Some MLM schemes do end up being pyramid schemes, but there are some actually genuine MLM schemes that do not require you to build a downline.
Confused, I know it can get very confusing.  Let's try to explain: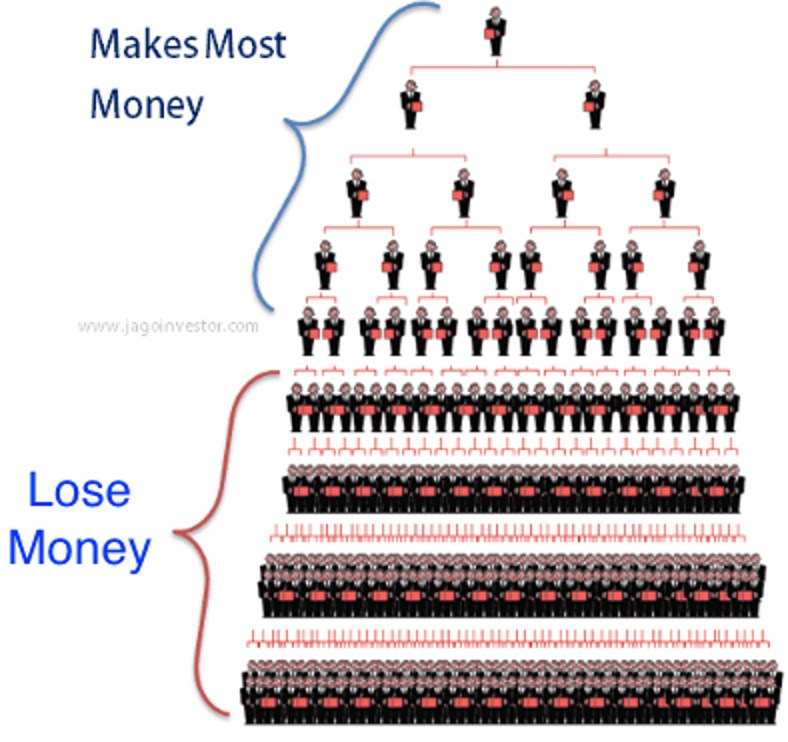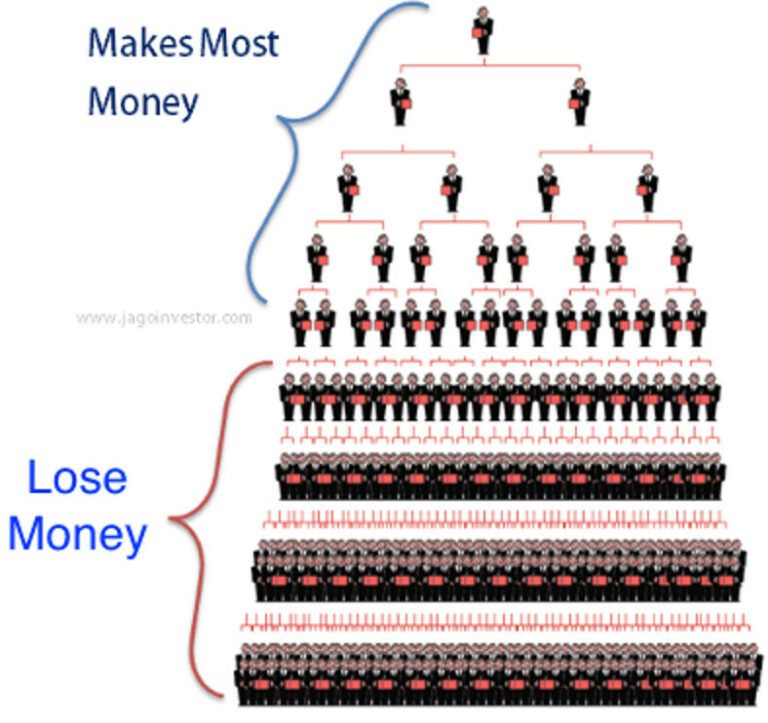 According to Wikipedia – The definition of a Pyramid Scheme is that any income you make will rely on having to recruit people into the system.  That is why on some level most MLM programs are a pyramid scheme. 
This is what goes on at LifeWave, in order to make some real money, you will need to recruit others to join LifeWave so you can make commissions off of their sales as well as your own.
When you recruit people, you get a chunk of their commissions too.  This will usually go on for a number of levels, depending on the number of membership levels within a program.
So, Is LifeWave a Pyramid Scheme…?  
Well, there is a difference and that is the fact you can promote LifeWave's products directly to customers, so your sole premise is not just promoting LifeWave.
Having said that, if you speak to anyone who has had success with MLM they will tell you that the real money is creating a downline.  A downline is where you recruit people into the system who recruit others and you earn commissions from anyone who has come through your funnel.
Hence the pyramid analogy, the guy at the top will be the one making the most money and if you are at the bottom, you will not be making money.
Success is Rare at LifeWave...
If you are thinking that you might be able to succeed with LifeWave, here is a shocking fact about MLM.  MLM has a really low success rate and I mean that it is typically only 1% of people who join an MLM program will actually make any money.  The other 99% will lose their money.
If that didn't shock you, then I don't know what will…
This goes back to how MLM's are set up.  Only those in the top few levels of the pyramid will make any money. 
This has nothing to do with how much effort you put in, you might put all of your effort into making this work, but experience and research just shows that it is not enough to make MLM's successful.
Only a handful will be successful, and you will probably be wasting your time when you could be building an online business where you are not reliant on recruiting new members like Affiliate Marketing.
Getting Started with LifeWave
You are going to need to pay an initial investment of $25 to join LifeWave, which doesn't sound too bad.  But know that this $25 is just to join the company and not benefit from making any money from recruiting people.
It is designed as a way of filtering out who wants to make money and those looking for a discount on the products.
To make any money you are going to have to buy one of the product packs, there are four levels you will need to choose from.
Bronze – $99
Silver – $299
Gold – $499
Diamond – $1499
Now, consider this.  If you are being actively recruited by someone who is already within LifeWave, they are going to want you to buy the most expensive option so they can benefit from the compensation plan and not what works for you.
If you are going to give LifeWave a go, make sure you start with the least expensive pack.  That way you initial investment is lower and the risk is also lower.
Haven't Made Your First $1 Yet?
Studies have shown that more than 70% of the people who want to make money online have not made their first dollar yet. So, you're not alone!
The LifeWave Compensation Plan Explained
There is no getting away from the fact that MLM compensation plans are complicated.  There is no way of getting around it, you will need to sit there and work it out, which is never easy.
You would think they would make it simpler, but they never do and I think they do it so it confuses people and stops people trying to see how they actually work.
To start with, to (try to) understand LifeWave's compensation plan watch the video below:
There are three different ways you can earn money from LifeWave's MLM.
Retail Profits
The first way you can make money from LifeWave is by selling directly to customers.  When you buy products from LifeWave you get a discount, so by adding a mark up to the retail price you get the difference.  This is similar to how Avon works.
Recruitment Commissions
If you can convince someone to join LifeWave, you can earn money when you recruit them.  You will receive a one-time payment and the amount you get will depend on how much your new recruit spends when they sign up.
You can earn:
Bronze – $25
Silver – $50
Gold – $100
Platinum – $150
Diamond – $200
Binary Commissions
This is the bit that we refer back to the pyramid scheme system.  A Binary Commission structure looks like this: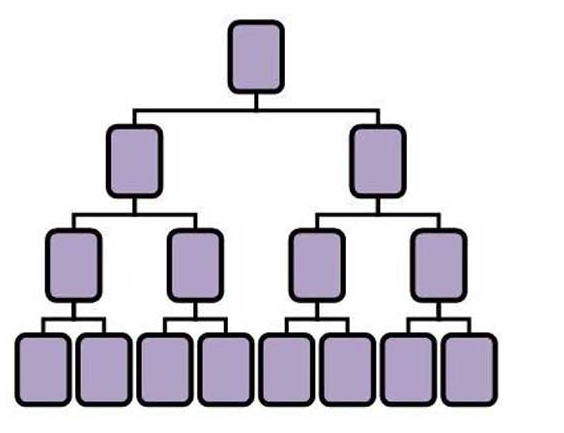 You are basically trying to recruit a team that sits under you and you will make money whenever they get to recruit someone. That is why you want to be at the top as you earn money as your team recruits.
But getting to the top is the biggest issue to MLM, it just never seems to work out as you want it to.
What We Liked About LifeWave
I wouldn't recommend LifeWave, but there were a couple of things we liked:
#1 Interesting Product Range
I do not know whether the products are any good and do what they are supposed to, but they do seem interesting but really overpriced.  If you are good at sales and promoting this type of stuff, you might be able to sell them.
#2 Unlike Other MLM's, No Lawsuits
Whilst LifeWave is not on BBB, at least we couldn't find any lawsuits from the FTC.  You will be surprised how many MLM schemes have a negative story to them…
What We Didn't Like About LifeWave
Here is what we didn't like about LifeWave:
#1 Product Range is Expensive
This is one of the main reasons why I feel people will not find success promoting LifeWave's products.  The prices are really expensive, for stuff that will only really produce normal results.  Only those with big budgets will be able to afford these product lines and yet, if they could afford those prices wouldn't they want results that match the price?
$100 for something that helps with sleep seems a bit steep!
#2 Expensive to Join LifeWave
Don't be fooled by that $25 initial fee, that only gets your foot in the door.  You are going to have to spend at least $99 to be able to promote their products.  If you want to promote the higher products, you typically have to buy them to be able to promote them.  Meaning you are going to have to spend $1499 to benefit fully from LifeWave.
#3 MLM's have a Low Success Rate
MLM's and LifeWave have extremely low success rates and on average, this equates to about 1% success rate.  That is a huge risk you will have to take with your money to see if it can work.  Can you afford that kind of gamble?
#4 LifeWave Complaints About Customer Service
Everyone is going to have their own opinion about the product range, but when I was checking out Trust Pilot for anything about LifeWave it only got 3 out of 5.  Many of the comments were complaints about the customer service or lack of customer service.
Opinion seemed to go with they took ages to respond to complaints.
If you were to sell these products, you would be getting these complaints about products not having the desired effect.
Haven't Made Your First $1 Yet?
Studies have shown that more than 70% of the people who want to make money online have not made their first dollar yet. So, you're not alone!
First off LifeWave is not a scam, it is a genuine MLM opportunity.  But let's not beat about the bush, I would totally not recommend this business opportunity to you.
The fact is, 95% of the people who join this lose their initial investment which at a minimum is $124!
You will need to pay for the products to be able to sell them.
You will need to be able to recruit new members into a system that is not guaranteed to work.
Everything will be against you from the start, and it is going to be extremely hard to actually make any money this way.
If you seriously want to try this out, then I wish you luck, but I want to leave you with a better way to make money online…
Here's A Better Alternative
All said and done, I do not think you should join LifeWave.  It is not a good opportunity for anyone to make money online and you are more likely to walk away after losing money.
But there are other genuine opportunities to make money online and they do not need you to go and spend your hard-earned money upfront.
If you are looking for a genuine way to make money online, then you should definitely check out Wealthy Affiliate.
Wealthy Affiliate is where I learned how to Make Money Online!
It offers all the training and tools you will require to succeed.  It also includes a huge community of like-minded people that will help you too.
You can also join for FREE!  If you want to learn more about what Wealthy Affiliate has to offer, click the button below and see what's inside Wealthy Affiliate.
Thanks for checking out our LifeWave Review! If you have any questions or comments to add, then please write them in the comments section below. 😉