Welcome to our Yuno Surveys Review!
Yuno Surveys is a website where you can get paid for sharing your opinions on several topics, but as you're here you are probably wondering is Yuno Surveys a scam or a legitimate option…
On the whole, paid survey sites are a legitimate way of making money.  Some are market research companies that get hired by product owners to get demographic information about customers, or potential customers.
But the majority of the survey sites online are merely publishers, which means they get their surveys from third-party-resources.  
The problem we have found in our research though, is that the majority of the survey sites online are not actually worth checking out.  Today, we're going to take a look at Yuno Surveys, and see if you can make some decent money  with them…
First off, it's great to see that you're doing your research before buying into any "seemingly good" product.
That is how you avoid scams and find only legitimate ways to make money online!
To be completely transparent with you, we're not associated with Yuno Surveys in any form.  We're not here to pitch or sell you anything.
Instead, I'm going to share with you why this survey site is just your average survey site…
Yuno Surveys Review Summary
Product Name: Yuno Surveys
Founder: Not Disclosed
Product Type: Paid Survey Platform
Price: Free to Join
Best For: No One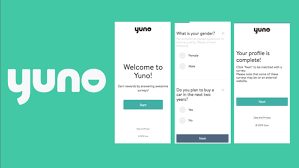 Summary: Yuno Surveys is a legitimate website where you do get paid for taking surveys, but it's just your average survey site.  There are a few good things, like the low cash-out threshold and the website is user-friendly. 
But the income potential is really low, and there is no actual cash reward.  Simply put, you will only be earning pennies, and the surveys last longer than Yuno Surveys lets on…
Rating: 50/100
Recommended? No
Yuno Surveys is a legitimate paid survey provider.  It gets its surveys for you to complete from third-party market research companies.
This means they do not provide their own surveys, but are just a platform that hosts these surveys.  Market research companies will forward their surveys onto Yuno Surveys, and then their members get access to them.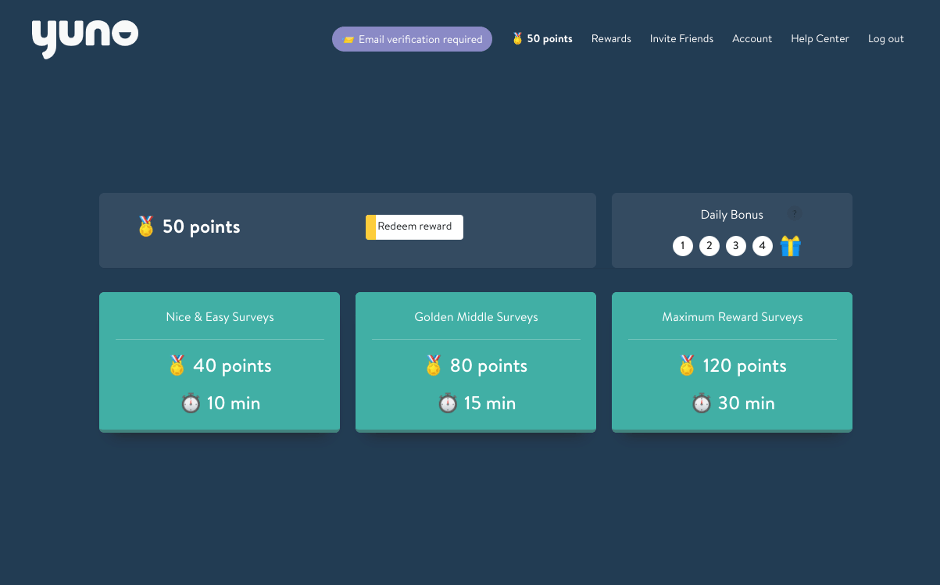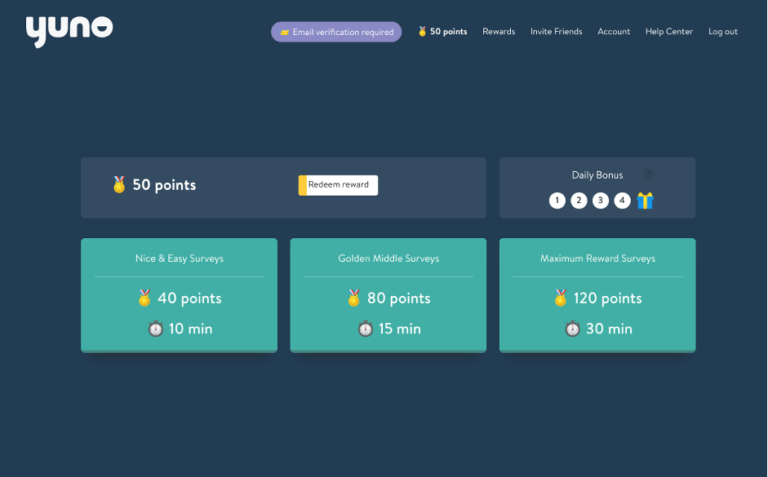 If you take a look at the screenshot above, you will see that you take a survey, and then earn the relevant points total for doing so.
They seem to have three different surveys – which are broken down into the length of time it takes to complete, and the amount of points you can earn from them.
So, in exchange for your time, you can earn a few cents up to a dollar for completing the surveys.
There's no information about who's behind the platform though, who founded the company or where they are currently located, which is a little disappointing.
Signing up with Yuno Surveys is really easy, and all it takes is you signing up with your email address and then confirming it. 
Recommended: 10 Things You MUST Know Before Taking a Paid Survey Online
Once you have confirmed your email address, you will be shown this first survey.  Most surveys work off demographics, so they need to work that out first.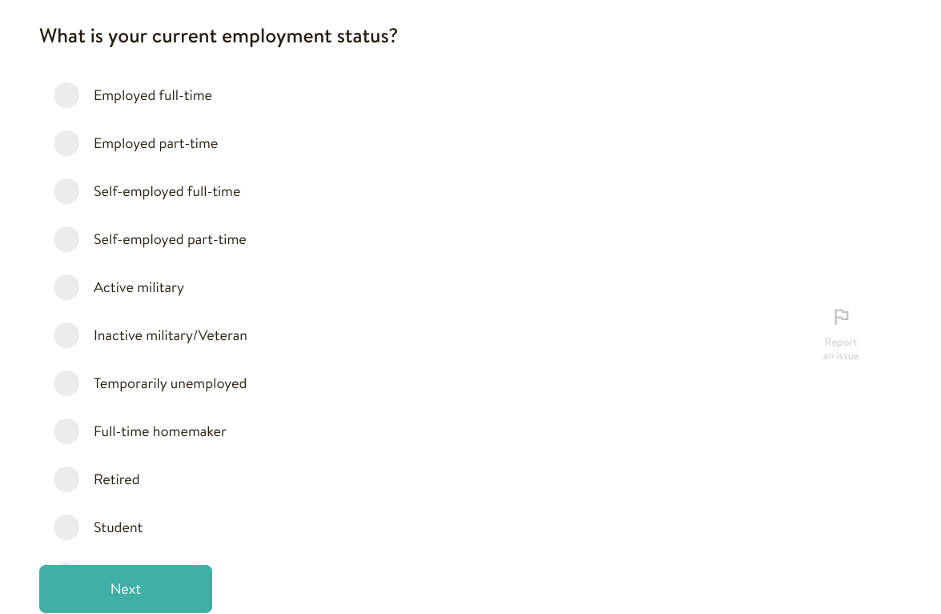 After you've completed this demographic questionnaire, and answered things like what gender you are, how much you earn, your age, and what kind of work you do, Yuno will then have a better profile to suggest surveys to you.
You'll earn points for completing these surveys.  The longer and more complex the survey, the more points you will earn.
However, some surveys are meant for a specific demographic, so you will be presented with a basic question questionnaire before you actually access the survey, here's an example: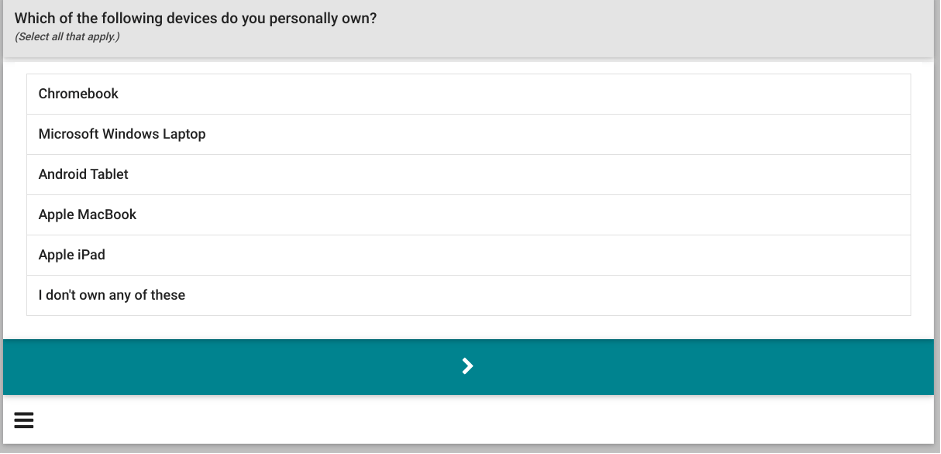 Depending on your specific demographic will determine how many surveys you qualify for.  Some people could see a lot of options, and others may not see many at all.
The problem I have found though, is that the time is a little misleading.  For example, I've seen reports where a ten minute survey has actually taken 25 minutes to complete, when you take into account the pre-questionnaire before the survey as well.
40 points or $0.33 for 25 minutes on a survey, is actually a really low payout.  My point is don't think that you could complete 6 10 minute surveys in an hour, that just isn't realistic!
Earn Points By Referring People...
Aside from answering questions in their surveys, there is another opportunity to earn points, and that is by referring people to join up via your affiliate link.
Once you have completed your signup, you will gain access to your unique referral link.
When someone signs up with Yuno Surveys via this referral link, you will get 50 points.  If they complete three surveys, you'll get 100 points.
100 points is equal to $1.00, so it makes it easy to work out the conversion rate.
But you don't really get a lot for referring people, as it is a challenge to get people to sign up, let alone get them to complete three surveys.
Another point is that, unlike other surveys sites where you earn a percentage of your referral's earnings, you don't with Yuno Surveys.  After the three survey point, you will not earn anything else from your referrals.
So, the focus is on getting people into the platform, and not necessarily keeping them on there.  But if your referrals do keep going, you are missing out on commissions.
Haven't Made Your First $1 Yet?
Studies have shown that more than 70% of the people who want to make money online have not made their first dollar yet. So, you're not alone!
Is There Any Other Opportunities?
When you consider other survey sites like Swagbucks, you get a lot of different options to earn points – like watching videos, shopping, searching the net, etc.
Well, Yuno Surveys doesn't offer anything other than surveys, and earning points for referring people.
The first thing you should know is that you don't actually earn money with this platform.  Instead, you exchange your points for gift cards.  Here are some examples of what you can exchange your points for: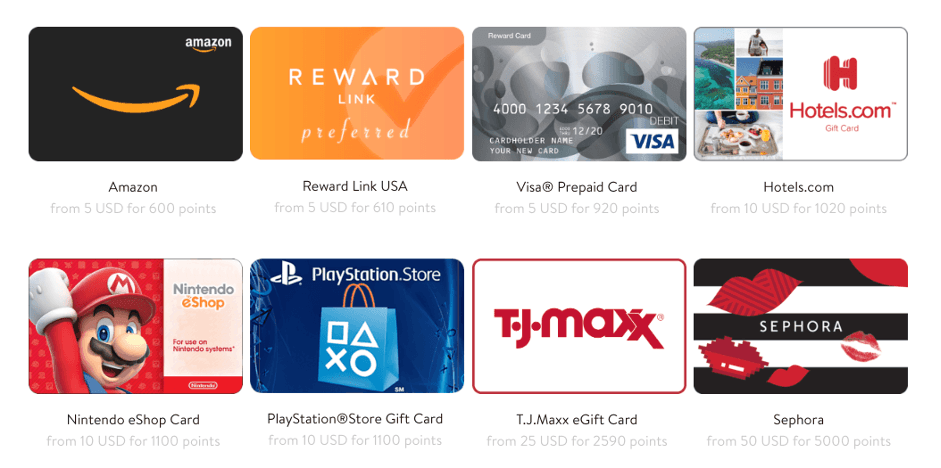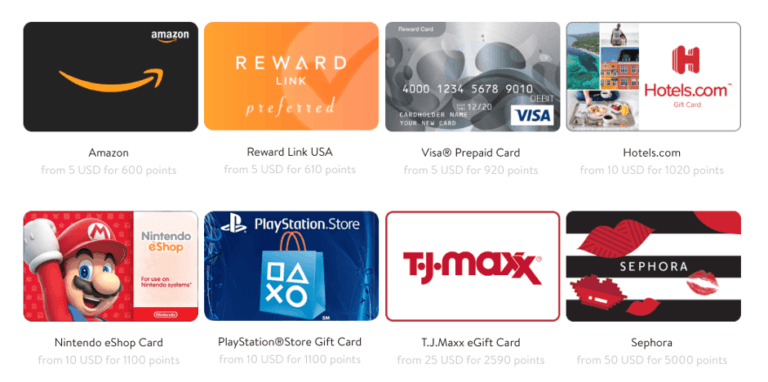 That is disappointing really, they might be worthwhile to you if you plan on doing some shopping.  But if you were looking to make some money, then you don't actually do that here.
The minimum amount of points you can earn is 40 points.  Which comes with a 25-minute survey. To get to the 600-point mark, you'll need to complete at least 15 of these surveys.
That would take you about 5-hours to complete, and all it gets you is a $5 Amazon gift card.  In my opinion, that is really not worth it.
But it gets worst, you're not going to get those 15 surveys in a day.  At best, you're lucky enough to get two at most per day.
So, a better estimate would be two surveys a day, would take you 8 days to get to your 15 surveys to earn a $5 gift card!
Yuno Surveys isn't really intended for people who're looking for a way of earning decent money online!  That is made even more difficult by the fact that you're not actually earning money, instead you can only get gift cards to use when online shopping.
However, if that is all you're wanting, then you could use this platform to help you with your online shopping.
What We Liked Yuno Surveys
Here's what we liked about Yuno Surveys:
#1 Free to Try
Personally, I don't think this website is worth your time, but it is at least free for you to sign up and try for yourself.
That way, you can test out the surveys, how many you can access, and the gift card options on the platform.  That way you can determine, if this is the right option for you.
#2 Easy to Use
The website is really easy to navigate and use.  The sign up process is pretty easy, and you just need to check your inbox for the confirmation email, and then you're good to go.
The cash out process is really simple too.
What We Didn't Like About Yuno Surveys
Here's what we didn't like about Yuno Surveys:
#1 Low Earning Potential
As I mentioned earlier, there is not really going to be that much income earned from this platform.  And if you were looking to earn cash, that is not an option.
You're getting points to exchange for a $5 gift card.  It might ok if you're a fan of online shopping, and the partners that Yuno has.
#2 Misleading Time for Surveys
You'll find some of the surveys have misleading times on them.  I completed a few just to see how long it really takes, and two that were advertised as 10 minutes, actually took 20 minutes.
#3 Third-Party Surveys
Third-party surveys make me a little nervous, as you don't really know where they are coming from.  The only thing you can rely on is that Yuno Surveys have done the necessary checks to ensure the surveys are legit.
You'll have to give your personal information over to these companies, without really knowing what they will be doing with that information.
Their privacy policy looks good, but that doesn't necessarily mean a lot.
Recommended: See How I Created a 4-Figure Monthly Passive Income Stream…
Haven't Made Your First $1 Yet?
Studies have shown that more than 70% of the people who want to make money online have not made their first dollar yet. So, you're not alone!
No, I don't think that Yuno Surveys is a scam.
In my opinion, Yuno Surveys is a legitimate paid survey platform, that is pretty new, I don't think that I can recommend this program at the moment.
Here's the main reasons why:
The income potential is really low, and then it is not really money that you are earning, it's gift cards.  They might offer cash rewards in the future, but at the moment that isn't an option
The survey times are misleading, some that say they are ten minutes, can take you 20 or 25 minutes to complete.
The surveys aren't from Yuno Surveys, but from third-party providers.  This means you have no way of knowing who you're sharing your personal information with.
I don't think there is any reason why you shouldn't try the platform, if you like online shopping and want to earn a few gift cards to help you ready for next Christmas.  But as the income potential is just really low, I wouldn't really recommend it as a way of earning an income online.
Paid Surveys have their uses, but they aren't really going to have you earning financial freedom or being able to rely solely on them to make money from.
For that, you need a better alternative…
Thanks to the training, tools, and support from Wealthy Affiliate we have Created a 4-Figure Monthly Passive Income Stream. 
To learn more about the business model we use, here's our complete guide…
Thanks for checking our Yuno Surveys Review!  If you have any questions or comments, then please write them in the comments below. 😉