We personally believe that a website is an ideal platform for affiliate marketing, as you have full control over it and can use it as a base for some of the methods we discuss in this post.
But having said that, there are still a number of alternative ways for you to make money with affiliate marketing without a website.  Whichever method you choose, you still need to remember some key things to help you convert clicks into sales, and we will share some tips in our post too.
Before we get started with our list, you should know that we use affiliate links to help support our blog, if you want to learn more, click here.
Let's get into our guide…
How to Make Money with Affiliate Marketing
Without a Website
Whether you want to start affiliate marketing without a website or even with a website, you need to remember that the secret to success with the business model is to remember to help people, and not sell to people.  So, before we get into our list, let's talk about relevant and helpful content.
Relevant & Helpful Content
If you're not trying to help people or help solve problems, then it doesn't matter where you're posting your content.  Affiliate Marketing is about connecting someone looking for help with something to a product or service that will help with that problem.
If they already knew what they wanted, they would just go straight to the vendor.  But most of the time, they know what they need help with, they just don't know which product or service is the best one for the task or issue.
An example would be a gardener looking for help with loads of leaves all over their lawn.  They might be looking for a better alternative due only having a small composter, and they might benefit from a leaf mulcher.  But they want to learn more, that is where an affiliate marketer would fit in and help explain the good and the bad about it, and then naturally lead to a number of different lead mulchers for different budgets.
If you just posted links for lead mulchers all over your social media, that isn't going to get you any sales.
Regardless of the platform you are looking to launch your affiliate campaigns, you need to be ensuring that you are offering value to anyone who comes to you, and that they start to trust you as an authority in your niche.
Remember this cycle, even though it references a website, it still works for whether you choose social media, YouTube, or even an ebook.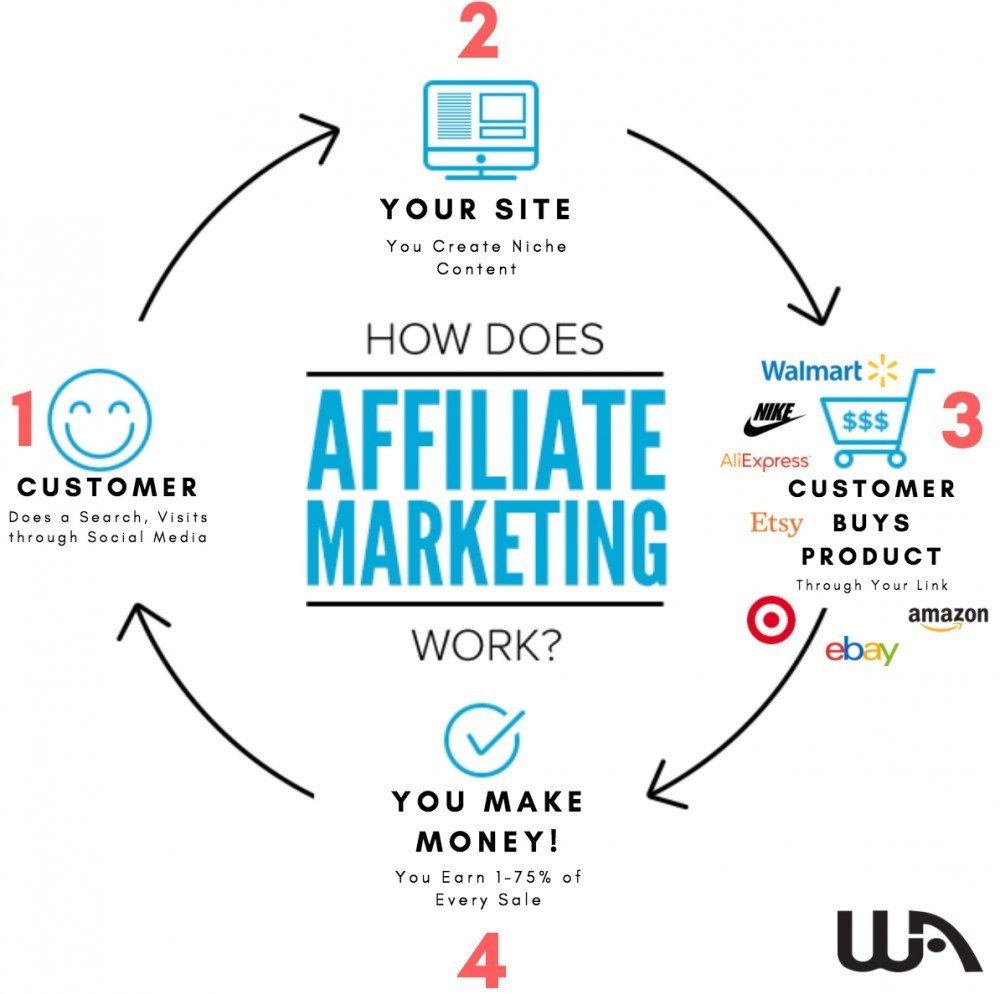 Any time your content is selling, rather than helping it doesn't always come across right and you lose sales.
The best way to consider if your content is helpful and relevant, ensure you always keep in mind the target audience and niche you are targeting.
Discussion Boards, Blogs & Forums
An option to start out with could be online forums and communities that are related to your niche.
It's important that you check their guidelines and rules thoroughly before you get started, as some may not allow affiliate links at all.
If that's the case, you'll be flogging a dead horse.
Once you've found a suitable forum, then it is important that you become an active member of the group.  Again, people will only buy from people they trust, so if you're the guy posting random links to products and offer very little else… don't be surprised if you don't make any sales, even if you're promoting good stuff.
Being active and offering sound advice, help and guidance, and then relevant product recommendations within the group, then you are going to be more likely to be trusted and get some clicks.
Be active by interacting with other people, answering any questions promptly and don't always look to make a sale.  It needs to be naturally introduced when relevant.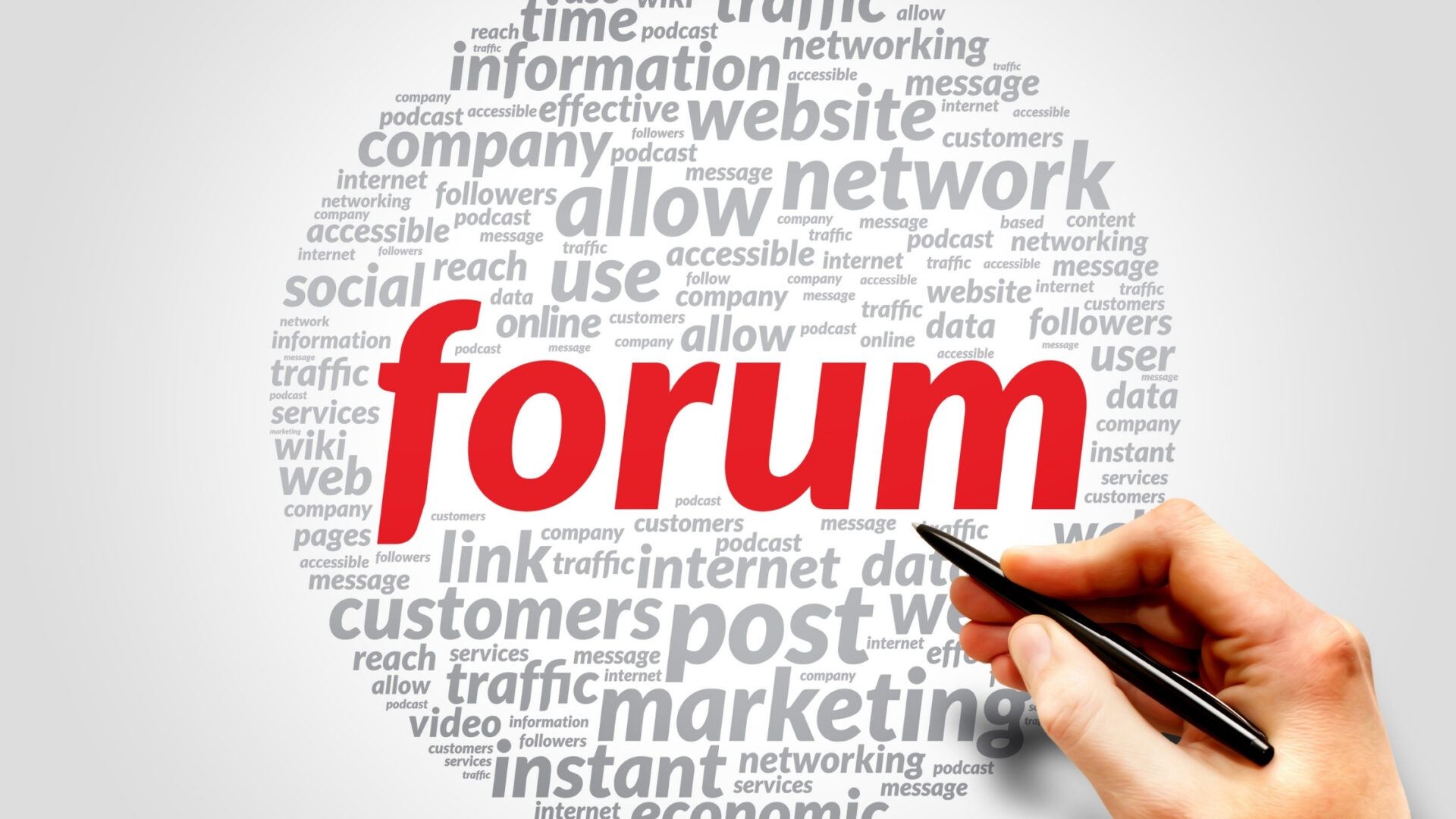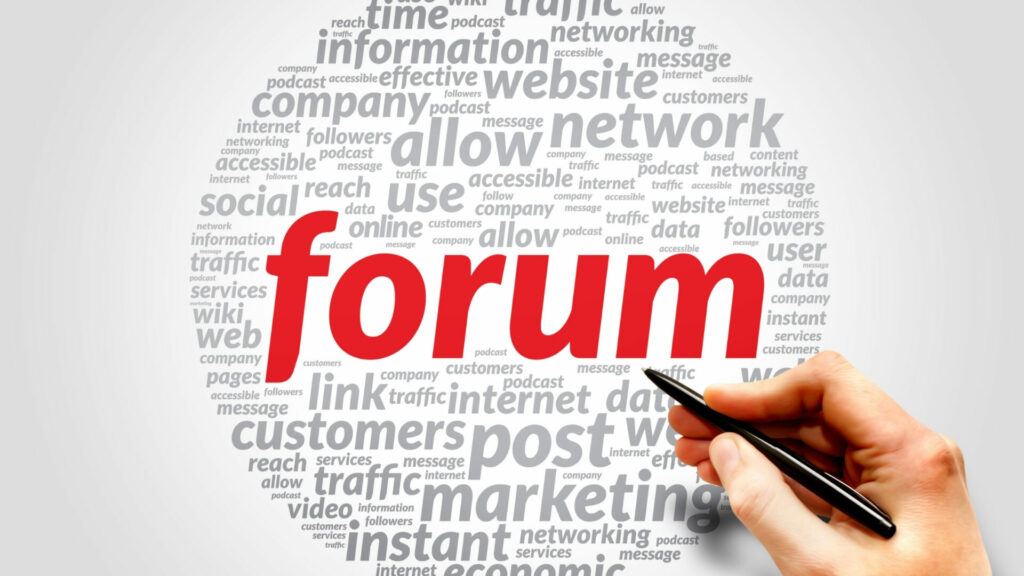 Write an eBook
The second option we have on our list is for you to write an eBook.  This gives you the added advantage of being able to make a sale from the book as well as including affiliate links within the pages.
This could be considered a harder option, as you need to be able to write an eBook, but is still a valid option.
If you're going to consider this option, ensure you are again offering value ( I know, I sound like a broken record, but it's important).
So, you might want to consider picking a subject you can offer real value in and then naturally include affiliate links to relevant stuff.  If you can get an eBook right, then there is no need to write hundreds of books, as a good eBook could make you sales for years to come, with just the odd update as relevant.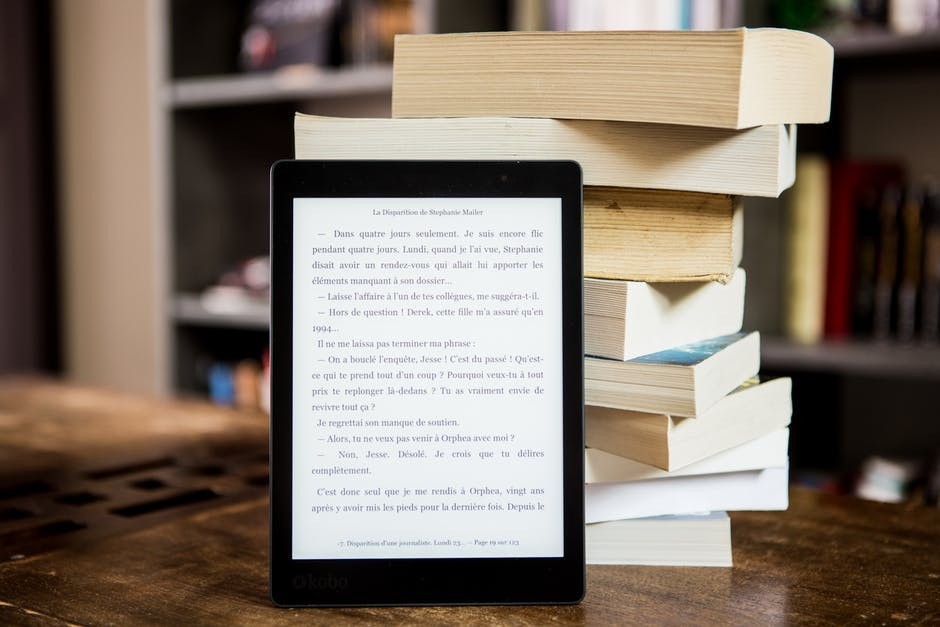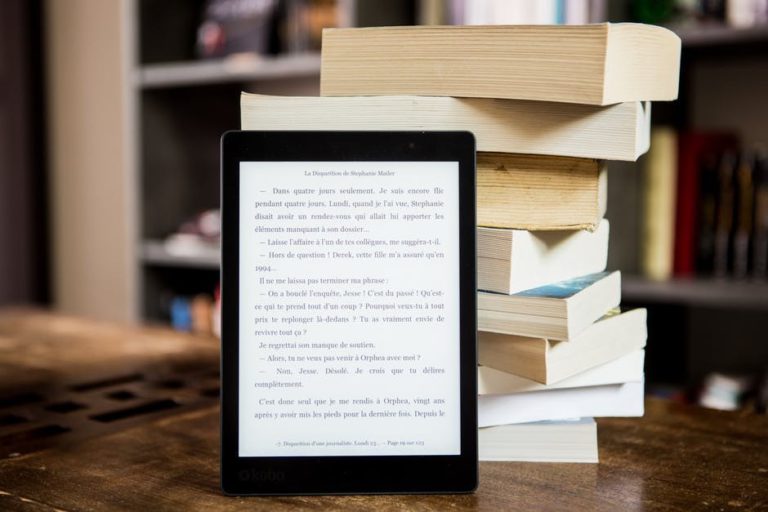 If you want to learn how to write an eBook (for free) then this 8-minute video might help…
Use Email Marketing
This is a great method, whether you are going to have a website or not.  Getting people to sign up to an email subscription means they trust you, and then you can offer relevant affiliate offers too.
There is a method to capturing the email address in the first place though.  If you have a blog or website, then you can include a capture form on there.
But without a blog, you need to consider how you are going to do this.  There are services like ClickFunnels, where you can build custom landing pages and then link them to an autoresponder service where you have an email marketing campaign ready.
This 11-minute video will help you understand how you can use ClickFunnels for Affiliate Marketing.
Email Marketing does require relevancy again, but if you can get them to click and join your email list, then you have done some of the hard work, and as long as the content you send them gets them opening the emails and then reading them.
Hopefully your affiliate sales will increase.
To do affiliate marketing, you will need a landing page program like ClickFunnels, whcih we have mentioned.
But then you will need to use an autoresponder service, we use Aweber.  But there are loads of them on the market, like:
Aweber
ConvertKit
MailChimp (not fans of affiliates)
ConstantContact
Become a YouTuber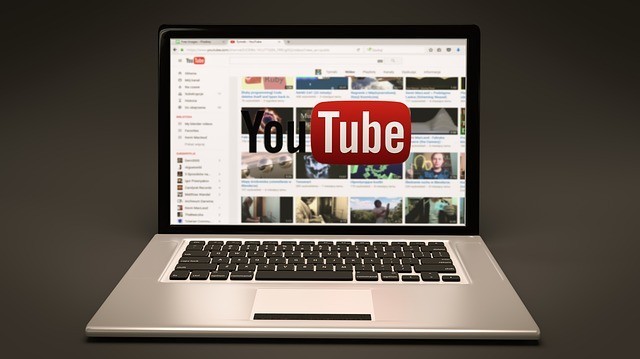 The obvious alternative to a blog is your own YouTube channel.  More and more people are starting to search for help on YouTube.  It's actually the second largest search engine, behind Google.  Who, ironically owns YouTube.
Create helpful videos and guides, how-to's, etc. and then you can links to your affiliate offers in the description.  Just make sure you include the disclosure of your affiliate links.
Just consider what content you want to create, how comfortable you feel in front of the camera, as there are ways of posting on YouTube without being visible.  The video below shows you 15 ways of monetising a YouTube channel without being on camera…
But, then again YouTube isn't for every one.  So, you might find the next one more suitable…
Promote Through Social Media
There are multiple opportunities to promote affiliate marketing through social media, Facebook, Twitter and even Pinterest can offer you ways of getting your details to your audience.
Building up an audience will be key to getting your posts to as many people as you can. But the key is creating a post that grabs the attention of your audience.  Whenever you go on social media there is loads of stuff being promoted, but if it doesn't grab their attention you will not convert your opportunity.
You also need to earn their trust through your posts – don't just post affiliate links, create useful posts that lead to your affiliate links.
You also need to stay relevant to the niche you have chosen, you will be building your audience up around this niche, so posting irrelevant content will just put off your audience.
Images are also a key element of social media, people are more inclined to interact with an image rather than a text link.
Get Your FREE 7-Day Online Passive Income Bootcamp for Beginners Here
Get access to our free 7-day Online Bootcamp to learn how thousands of everyday people have made a passive income online, with proven long term strategies.  See how you can get started here…
There you have 5 ways where you can do affiliate marketing without a website.  But before we let you go, we want to just discuss whether affiliate marketing might work better with a website of your own?
Does Affiliate Marketing Work Better With a Website?
I get that you probably have some reservations or reasons for not wanting a website.  It feels like committing to something as they are usually billed annually, but there are several reason why having a website as the foundation for your affiliate marketing campaigns will have long standing benefits for you.
Let me explain, let's say you rely just on social media and then all of a sudden your social media account is blocked due to someone saying your posts are junk or spam.  Your account ends up in Facebook jail for a while, and you have no way of earning an income.  I've known it happen.
So here is what you have to consider with each of the options we have discussed and why having a website that you control, alongside these options is the best option…
Forum
What happens if the forum you are using, all of a sudden disappears or members start leaving.  Then you start losing your opportunities.  People used to recommend Warrior Forum, but now it gets a lot of mixed responses due to the number of affiliates posting irrelevant content.
Social Media
Social media is useful for any online business, but it is still not a reliable source of people with a buying intent.  It's also important you don't put all of your eggs into one basket.
Google+ used to be good to use to help ranking your website, but it is no longer available.  Facebook has taken a hit to its trust level due to the number of controversies lately.  Twitter is really popular, but it is hard to convert people.
It's a great tool for engaging your audience, but still bring them to your website.
Writing an eBook
This is a method that will work either way (with or without a website).  If you can write a good one, then you're onto a winner.
Email Marketing
Email Marketing is an amazing option for affiliate marketing, and works in both ways (via a website/ClickFunnels)
My only advice is not to buy email addresses, as this never works, despite what some people will tell you.
Gather genuine followers, who want to open your emails that is the trick.
Become a YouTuber
This is the one that is entirely possible without a website, there are many that have become YouTube stars through video marketing.   Many people have found success without the need for a website.  But my only caveat is that you need to follow the rules of YouTube, as you can get your channel banned and then lose the chance of earning an income.
Stay within the rules and it will work for you…
Why Do We Recommend A Website?
I am not against people who are successful utilising Affiliate Marketing without a website, but there is a bigger opportunity when it comes to owning your own website.  It becomes the foundation for all of your affiliate offers.  You can build your own brand around it and you can utilise all five of the opportunities above to bolster your affiliate offer.
All of the ways above could lead to your website.  Some forums and social media platforms can penalise you for affiliate links.  But if you are leading them to your website, there is no affiliate link until they land on your website.
I use social media to bring people to my blog, which is on my own website. I will introduce email marketing when I am ready, I could write an eBook about affiliate marketing and use that to lead them to my website or affiliate marketing opportunities.
Related Post: Create Your Own Blog Website for Free
One of the key things I started with was that your content needs to be relevant and helpful.  It also needs to encourage people to click on them and follow your affiliate links.
But many products or services out there in certain niches have poor sales pages that will put people off.  If they do not purchase the product, you don't make any money.
But if your website has a great insightful post about the products and helps your reader make their mind up about purchasing the product/service – they are more likely to buy a product.
I understand you might not be ready to commit to having your own website, but if you are truly committed to making affiliate marketing your full-time income stream, building a brand around your website and utilising the five methods above to grow your brand will increase your earning potential.
Also, if one of the other methods isn't working you just don't continue with that method, but you haven't got to start again you can just focus on the methods that works for you.
So, Can I Do Affiliate Marketing Without a Website?
If you are determined to do Affiliate Marketing without a website, and you feel it is right for you – then any of the five options above are a great option for affiliate marketing.
Work hard on building trust with helpful content and you will find you have a better opportunity to earn money.
If you are ready to build up an online business with real earning potential, you will find you need a website at some point.
If you would like to know how you can benefit from affiliate marketing with a free website where you can get real help and support from other affiliate marketers, then I suggest you check out my Wealthy Affiliate Review – Build an Online Business in Affiliate Marketing.
Get Your FREE 7-Day Online Passive Income Bootcamp for Beginners Here
Get access to our free 7-day Online Bootcamp to learn how thousands of everyday people have made a passive income online, with proven long term strategies.  See how you can get started here…
If you have any questions about Affiliate Marketing with or without a website, then please pop them in the comments below and I will get back to you with an answer as soon as.
Have you any experience with Affiliate Marketing without a website, then please share – have you made it work? I would love to hear your thoughts.