*This post may have affiliate links, which means I may receive commissions if you choose to purchase through links I provide (at no extra cost to you). Thank you for supporting the work we put into this site!
Hi, Thanks for Visiting our Blog!!
We want to help as many people get a fantastic start to their own affiliate marketing business and we are so glad you have landed on our website and want to learn a little more about us both.
Who Are We?
Honestly, we are just a couple of hard-working people who love to help others.  We live in the UK, in the city of Birmingham and we have a wonderful son who was our main focus as to why we wanted to start exploring other ways of earning money so we could spend more time with him as he grows up.
When Will came along, he totally changed our perspective on life – particularly the number of hours we were spending at work!
As most parents do, I started to notice how much time I was spending at work rather than with Will.  Missing a sports day or him already being in bed when I walked in.
I decided I was going to take control and it led to an exciting path we both took.
Whilst Gem is the more creative one and has even launched her own wedding stationary business online.
I wanted to use my experience in the learning and development world to help others find a genuine way of earning money, but without all the hassle of scams out there.
This led us to this website, but let's go back to the beginning and let you know how I (John) got started with Affiliate Marketing.
How Did We Get Started with Affiliate Marketing?
In all honesty, it came from a gamble that didn't turn out to be anything but a scam.  I ended up with nothing for my trouble, other than inbox full of dodgy emails and a hurt ego.
I was blinded to many of the products I now class as a scam, because I believed (like many before me) that you could earn money online and it could be done quickly…
Yeah, that taught me…
Luckily, all I lost a little bit of time and not a great amount of money.  But it taught me a valuable lesson and one I hope I can pass onto you.
Nothing will be achieved, if you do not put the effort in.  I didn't quite give up on the idea of earning money online, but I was really wary of anything that promised too much.
If it is a done-for-you system or one that states you only need to spend ten minutes a day on it, they are not worth it, and I wouldn't even read the sales pitch too.
If everyone online was that wary, these scams would go because no one would fall for them.
I then was researching a term I saw, and quite frankly didn't know anything about at all…
What the Heck was Affiliate Marketing?
It was a great and honest review of what affiliate marketing was, and how they had benefitted from a training platform.  I wanted to read more and read their Wealthy Affiliate Review.
The first thing I felt when researching Wealthy Affiliate and having been a member for over 2 years is the fact that it was full of honest people.
From the owners, to the thousands of active members everyone is honest about the work you are needing to put in to be successful with Affiliate Marketing.
It is often something that we don't want to hear, because we are often looking for a way out.  Whether that is a way out of debt or a worthless job, we want a quick way out.
But one thing I can guarantee, is that if you go away from here and keep looking for a quicker route you will sit there in 6 months no nearer an escape.  And yet you could have had your very own Affiliate Marketing website starting to earn money at that point with the right help and support.
What Help Can We Provide to You?
Affiliate Marketing is not a quick route to earning money online but done right it can easily exceed any financial goals you set and more.
That is what I loved about joining Wealthy Affiliate.  I had help to get started and help to achieve my goals of earning money and helping other people.
From what I have learned, it has helped us develop Gem's wedding stationary business into a profitable business.
We all need to get started somewhere, but you need to be ready to grab your opportunity.
Are You Ready to Grab Your Opportunity…?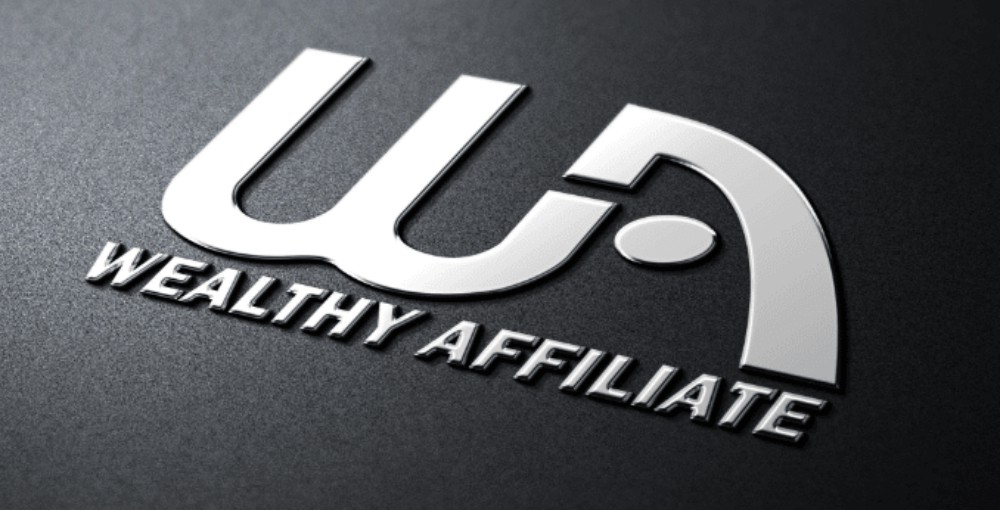 My grandad used to say you can only lead the horse to water, and that is the same.  I can promise you that if you can commit to working hard and putting in the time to learn and take action you can be earning money from affiliate marketing.  But we cannot do it all for you.
We will be there every step of the way, with your affiliate marketing business.  You will have learned a lot by the time you have gone through the first ten lessons of Wealthy Affiliate's training.  You will have your own affiliate marketing website up and running and be ready to conquer the world and we will be there to help you whenever you need to ask us questions or need advice.
But you need to grab this opportunity by the horns and work through the early stages and breakthrough to the money-making stages.

We started in 2016 and haven't looked back, it is hard work but anything that means we can spend more time with Will.  Have I earned my fortune yet, not yet but helping people is my primary goal and you will find that is an important step in your affiliate marketing journey, the more people you help the higher the potential for earnings!
Our Goal!
We want to help anyone who is serious about starting a successful online business using Affiliate Marketing.  We want to help you to succeed and reach a point where you are earning money from your very own business through to it being a full-time income.
Affiliate Marketing is so appealing because you can really start a business in any subject you are passionate about.  Imagine having a way of earning from something you enjoy and working when you want to and not having a boss over your shoulder.
If you ever need a hand or have any questions, feel free to write them in the comments below and we will be happy to answer them, or you can drop us an email below:
All the Best
John & Gem
john@bestaffiliatemarketingtools.org