Hey,
First of all, I would like to thank you for visiting my website. I created this website to help others find a legitimate way to learn all about affiliate marketing the right way.
THANK YOU FOR VISITING OUR WEBSITE CREATED SO YOU CAN ENJOY EARNING A LEGITIMATE INCOME THROUGH AFFILIATE MARKETING!
There are many scams out there all professing to show you a magic button if you hand over your credit card details, we are not one of those – but let us start with our story.
OUR STORY
Let's start with me, I currently live in Birmingham, UK and have been happily married to Gemma for 11 years now.
We have a 6 year old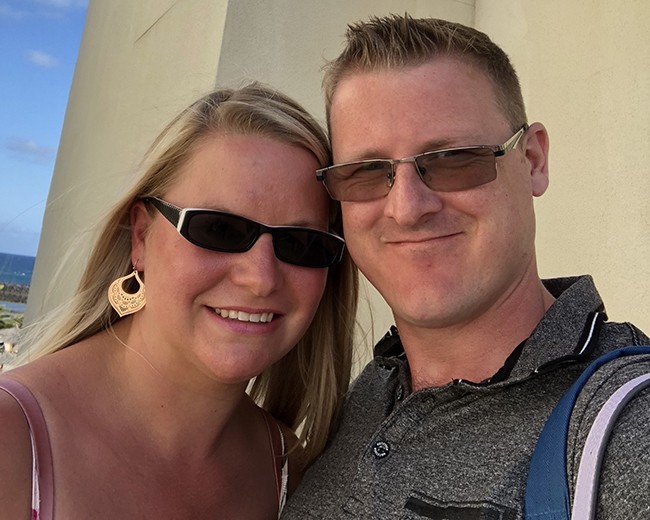 son who is just awesome. When Will came along, it changed my perspective on life – especially the number of hours I was spending at work!
As most parents do, I started to notice how much time I was spending at work rather than seeing him grow up.  Missing a sports day or him being already in bed when I walked in.
I decided to start looking for ways to earn money online, it would be simple right??  How wrong was I, there is a minefield out there. If you are not careful you could get caught out, quite easily.
But I did fall onto a subject called Affiliate Marketing – It sounded like a very real way of earning money. But I needed to know more, how did it work? What did I need to know to make it successful? Who could help me when I was stuck?
Whilst most sites will tell you Affiliate Marketing is easy (and for the most part it is). Anything is easy when you know how.
That is why I created this site. To share my experiences and knowledge to help others understand Affiliate Marketing, How it Works and Where you could Get Started with your own Affiliate Marketing Business.
WHY I WANT TO HELP PEOPLE
Anyone could sell the premise of Affiliate Marketing and make it sound so awesome that you decide to take the plunge and invest some money without giving it some great thought and realise it doesn't happen over night.  it took me 6 months to earn anything from Affiliate Marketing, but I have known others that took a year.
I want to help people find the answers to their questions about Affiliate Marketing – All aspects of it. I want to help people find legitimate partners and tools to use for Affiliate Marketing.
That way anyone who decides to venture into Affiliate Marketing will do so from an informed position.
There are 3 key elements for anyone to Get Started & Succeed in Affiliate Marketing!
Education – A comprehensive Step-By-Step Guide to Affiliate Marketing
A Website – Your own foundation for your online business
Expert Help & Support – A Community of Expert Affiliate Marketers & Support from Me!
If you truly want to succeed in Affiliate Marketing & Start a Journey to leaving the day job and owning your own online business – then I do suggest you read my Wealthy Affiliate Review. This was the platform that taught me everything I needed to know to start and build up a successful  online business.
These are just a few elements that are available
Affiliate Marketing
Website Design
Social Media Marketing
Search Engine Optimisation (SEO)

Google Adsense
Much More
OUR GOAL!
I want to help anyone who is serious about starting a successful online business using Affiliate Marketing.  I will have succeeded if you turn around and say you have earned your first sale and watch it turn into a full-time income.
Imagine having a business that is based on something you can really get your teeth into. The real beauty of Affiliate Marketing is that it could be based on any niche.
If you have a real interest in something, why not have a business where you can talk about it every day. Whether it be something you know a lot about or it's a hobby, there will be an opportunity there!
If you ever need a hand or have ay questions, feel free to leave them below and I will be more than happy to help you out.
All the best,
John
john@bestaffiliatemarketingtools.org
BestAffiliateMarketingTools.org
John is an Internet Entrepreneur finding success with Affiliate Marketing through Wealthy Affiliate. Wealthy Affiliate is a fully comprehensive training platform for anyone looking to get started or even expand their knowledge with Affiliate Marketing. Through Wealthy Affiliate John is now experienced in Affiliate Marketing, Search Engine Optimisation (SEO), Content Marketing, Social Media Marketing & Helping Beginners. Read more about him at his profile here.