If you have been thinking about whether affiliate bots 2.0 is the automation investment you need, then you are in the right place to learn that hard work will out do this type of platform any day of the week.
There are always going to be a time for automation in any business, but if you are just starting out and still think taking shortcuts will lead to instant wealth, then I am sorry to say that is not possible.
In this affiliate bots 2.0 review, I will share with you exactly how it works and also why it is not a great option for someone just starting out.  But I also share with you the right path to getting your own affiliate marketing business, without the hassle of a product that will not work as well as you first think.
Affiliate Bots 2.0 Review Summary
Product Name: Affiliate Bots 2.0
Owner: Chris
Product Type:Affiliate Marketing Automation Tools
Price: $17 + Additional Costs
Best For: The Owners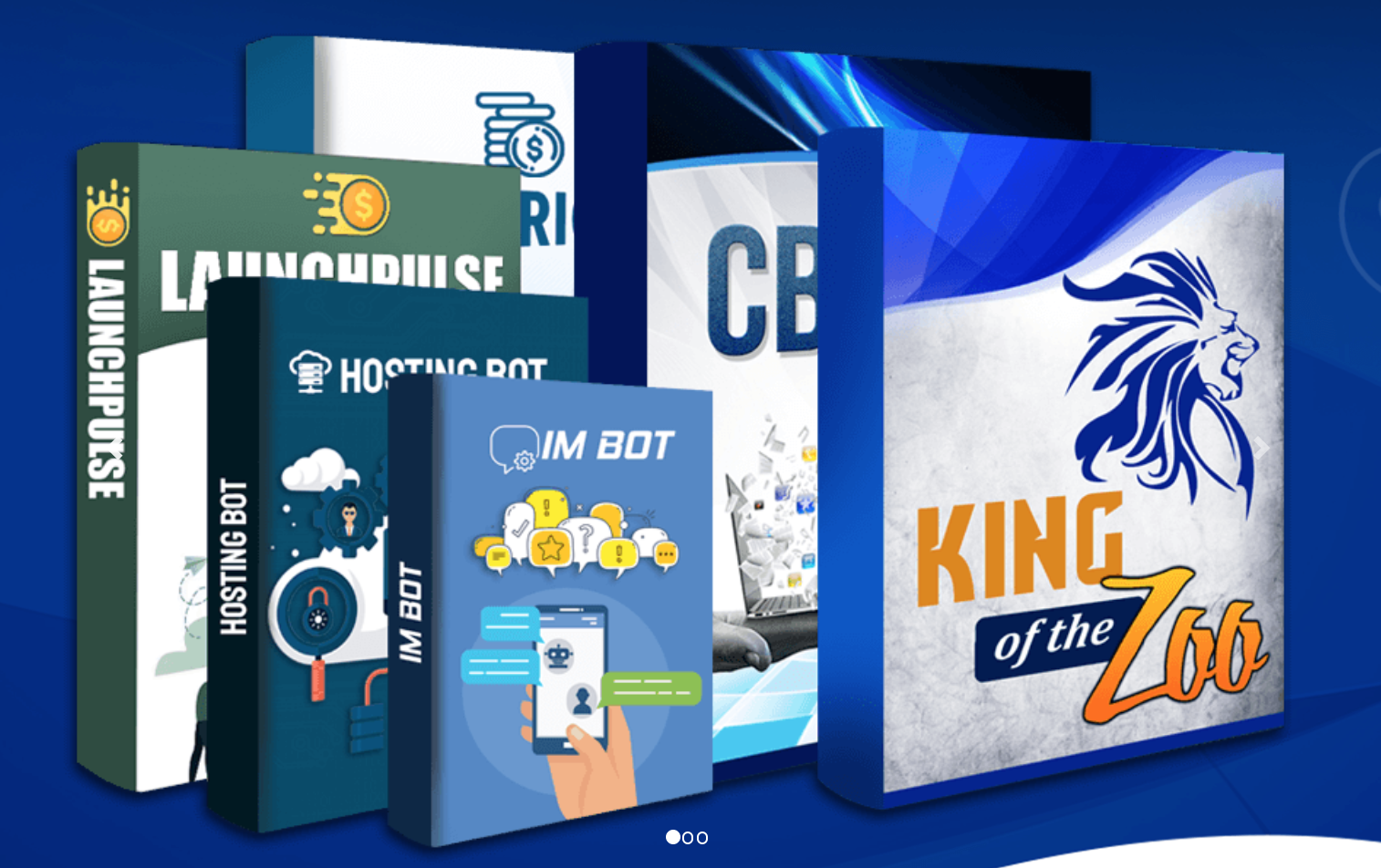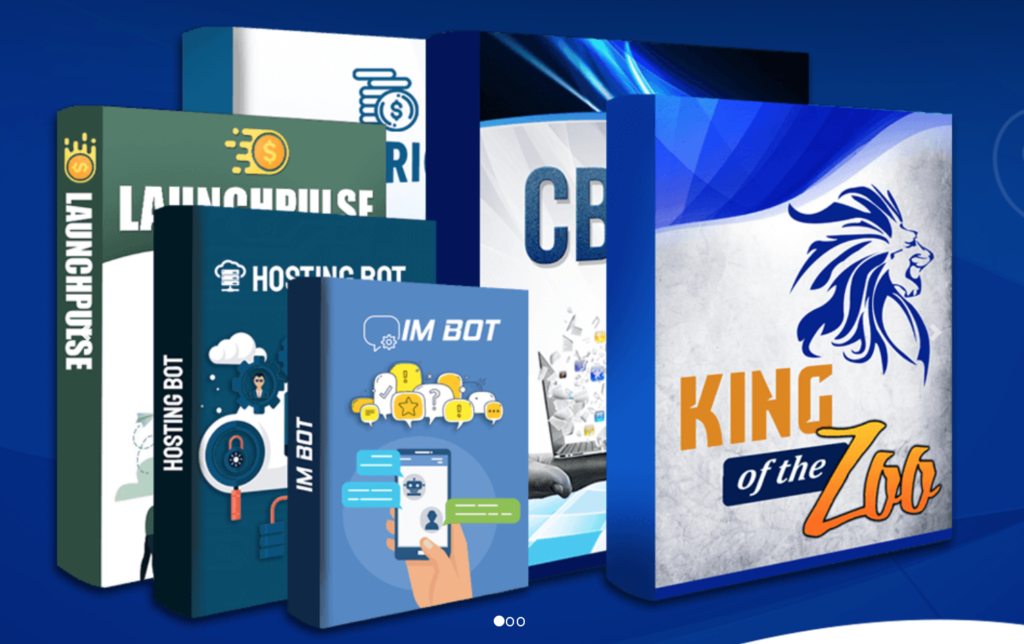 Summary: A suite of automation bots that are supposedly doing all the hard work, but a raft of poor techniques like duplicate content and singular minded bots can really harm an online business. Newbies might be enticed by the low price, but I believe the strategies will lead to no success.  Affiliate Marketing is a great place to start for earning money online, but not from programs like this one.
Rating: 20/100
Recommended: No
What Exactly is Affiliate Bots 2.0 & How Does it Work?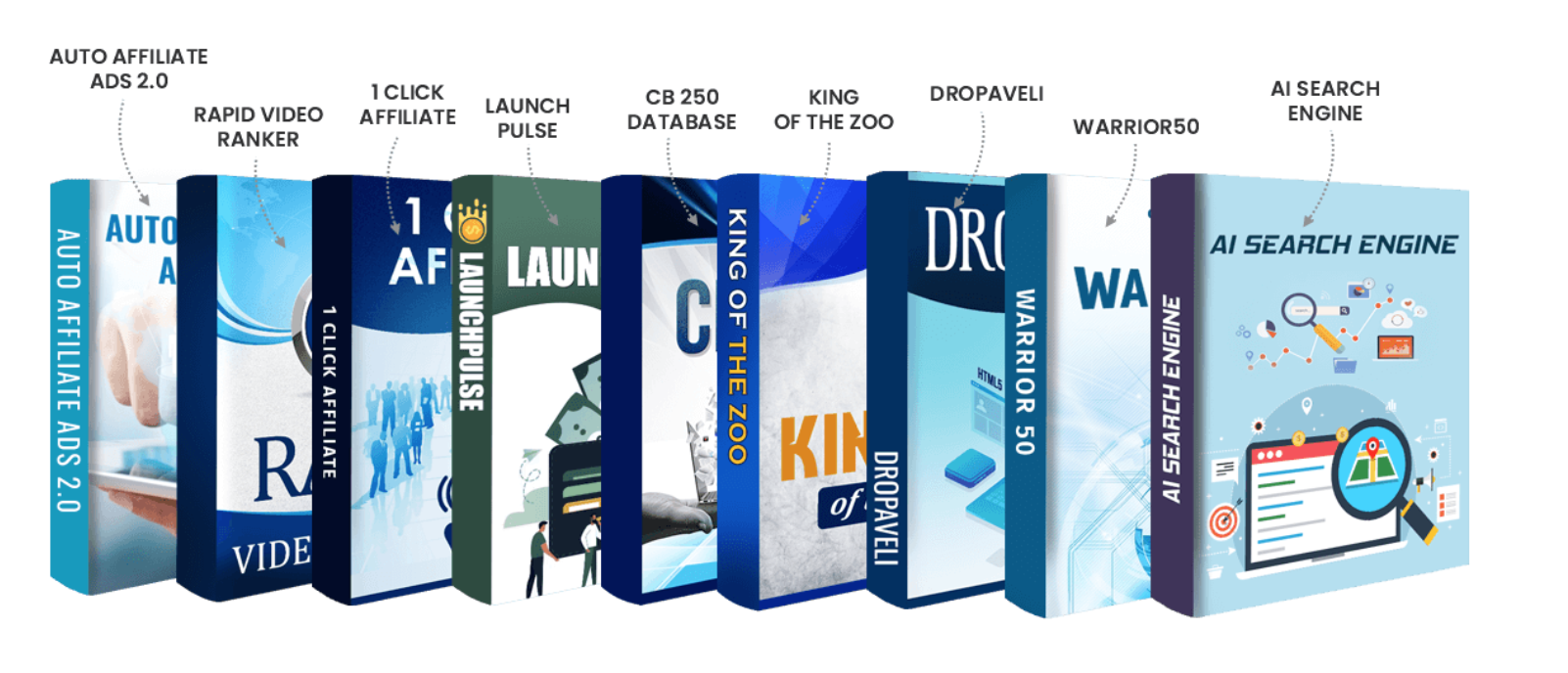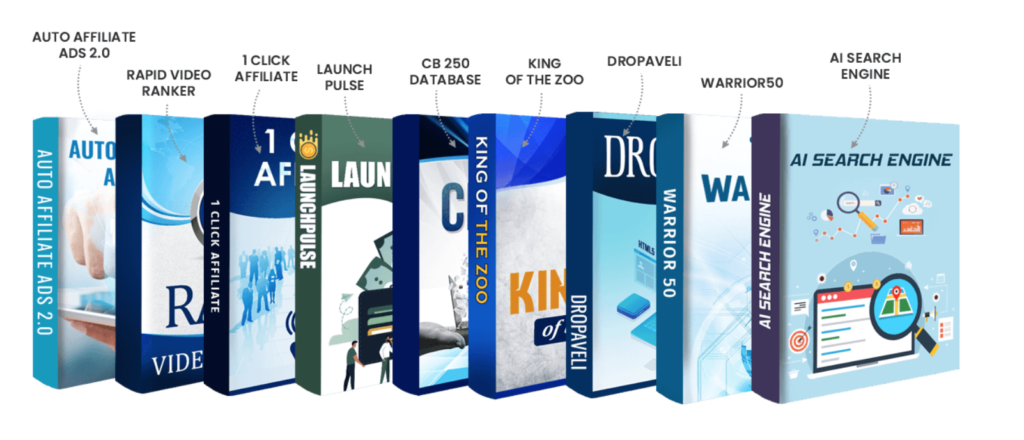 On the surface, Affiliate Bots 2.0 looks like a great bargain. 37 software bots for only $17.  Who wouldn't want to add some automation to their affiliate marketing business and watch the commissions roll in…? It also sounds like a great deal for someone who is just starting out and keeping hearing that affiliate marketing takes time to make money.
But, after a thorough review I am sorely disappointed in what they are telling people.  I also feel some of the tools will actually harm your brand and hamper sales, rather than make sales on automation.
The reason I say this is purely down to the fact that you really need to take the time to understand how these bots work and get them working, before you are even going to be in a position to earn what they claim you can with them.
The second is the automated chat bot, this can again hamper people who are coming to ask questions and soon realise they can't get answer to their questions and just leave.
I am not against chat bots, we use on our wedding website, however that one is connected to Facebook chat and either myself or Gem are on the other end.
That is how you help people and make sales, not a computer trying to answer for you.
I am getting ahead of myself, lets cover exactly what affiliate bots 2.0 is.
Affiliate Bots 2.0 is a suite of 37 AI bots that claim to make the process easier for affiliate marketers or aspiring affiliate marketers to automate the process of making $400 or more a day.
The owner, only known as Chris doesn't share much about his experience or himself other than his claim to making over $400 a day with bots.
Your purchase gets you the following, with the collection called his "Free Traffic Software"
Affiliate Video Bot
Domain Aveli
Sites DB
Traffic DB – 2,000 opportunities for traffic in the MMO and IM niches
Geo Bots – supposedly helps target conversions by switching the HTML to put location specific language on your website
Niche Money
Traffic Bots
Keyword Titan
Website2Image
Image2Video
Titan Theme
Drop Aveli
AI Search Engine
Web Widgets
Auto Website Tool
Banner Bots
CB250
Affiliate Ads 2.0
Launch Pulse
IM Affiliate Bots 2.0
Hosting Affiliate Bot
Warrior 50 Resell DB
1 Click Affiliate
Rapid Video Ranker
AutoMailer
$1k of training on Internet Marketing (Facebook, YouTube, Affiliate Marketing, Google SEO)
Quick-Start Training Videos
A 35-page quick start guide
PDF's on how to use the software
Chris's process on Video
Chris's email address
There are a lot of tools included, but to be honest how many of them would actually be beneficial and that I would use it is very few.
Often you get loads thrown in, but you are only ever going to use what works and what is easy.  I am not so sure, even an established affiliate marketer would get much use out of this suite of software.
How Does Affiliate Bots 2.0 Work?
Now, this is where Chris does show his experience – his process is one that many affiliate marketers follow albeit with a couple of tweaks.  But there are steps where his bots might end up getting your blog in a bit of hot water, which we will go through as we explore the steps.
Affiliate Bots 2.0 Step One – Choose a Profitable Niche
Now, in our experience any niche can be profitable with the right approach, but Chris's focus is on the Make Money Online niche.  Using his Niche Money Bot, which is preloaded with thousands of profitable keywords for 100 niches in the MMO or Internet Marketing niche.  But how can he guarantee that these keywords are profitable?  He can't, but at least he does provide some keywords to start off with.
But these keywords alone will not do it, as you need to do effective keyword research to explore the potential for them.
You cannot state it will only find you profitable keywords as it will all depend on the competition for that keyword and the quality of the content you can create.
Keyword Research is an important step in any online business, but how does their Keyword Titan software stack up to established KW research tools such as Jaaxy or SemRush?
The sales pages do not share a lot of information around what makes Keyword Titan comparable to others, or what information it will unlock about these (profitable?) keywords.
One thing I did notice though is that their sales page includes one of the bots they are trying to sell to you, and it is quite frankly unable to answer any questions on the software at all.  It kind of proves there isn't a real person on the other end, and that is a big problem for me as my readers are really important to me, and if a bot was annoying them how can I expect to make any money from them?
The main aim of the bot in this instance is to get you to buy the product, not to help you understand how Keyword Titan or any of the other features works.  Quite frustrating, really!
Affiliate Bots 2.0 Step Two – Ranking on Google & YouTube
Ranking well in the search engines is an important step for any online business, without high rankings you cannot expect to make any money.  YouTube is becoming more popular and the sales videos are correct in saying that video marketing is the future.
The Affiliate Bots provide you with over 1000 pre-made scripts and pre-recorded slides for about 100 affiliate programs.
But Here is the problem… Anyone who buys this software will get the same pre-made scripts and the same slides… How can you be unique?
If you are relatively new to affiliate marketing, you might be wondering why it matters if we all have the same stuff.  Well, it is the main difference between making money and failing miserably.  Here's why…
Duplicate content is a major reason why most affiliate marketers who try and take shortcuts fail. All of the search engines are looking for high-quality unique content to show its users.  There are always making regular updates to their software and are actively looking for duplicate content. If they find you are using duplicate content, then guess what?
Your website will not rank, it will not show in the search engines, it will not show in Google or YouTube.
So how do you expect to make any money?
There is also the fact that most of these will not be exactly high-quality stuff.  Without any rankings, you will not put your content in front of people to be able to follow your affiliate links.
Effective Keyword Research & Getting your Content ranked are important steps, but if you start using duplicate content, there is not real point to you doing anything.
Or you could try a proven strategy with your own content and succeed, click here to learn more
Affiliate Bots 2.0 Step Three – Get Free Google Traffic
Now, at this point the training does follow the right path, it is just the parts around duplicate content that get in the way of you actually making any money.
Step Three entails picking the right domain name, registering it elsewhere at an additional costs and then using their Titan WordPress theme to set up your WordPress website.
Chris does not actually show you how to register a domain, how to set it up and he also misses out the part about this being an additional cost.
You typically pay for website hosting on a monthly recurring basis.  Depending on the hosting company, this can typically be about $200/year for plans that are quite basic and possibly be up to $600/year for hosting with a lot of support.
However, web hosting does not need to be that expensive and can also come with some other awesome features – at the bottom of this post I will share with you how to get started with your very own affiliate marketing business for free, with some great support.  This includes your very own website too.
There are many gaps in the videos, and there are also a lot of bots to use to achieve your path with this software.  But a lot of them can be achieved with just one or two.
Jaaxy, our preferred keyword research tool includes many features that with Affiliate Bots 2.0, you would need to use 3 or 4.
He overcomplicates the parts around a WordPress website.  With a domain tool, a theme that he doesn't show or demonstrate and web hosting.
He also claims that you are getting an authority website…
Get an Authority Website in Minutes…?
This is absolutely crap.  I am sorry, but it takes a lot of time and hard work to become an authority in your chosen niche.  This cannot be achieved in minutes.  Your website might look nice, but it takes at least 6 months for the search engines to start to trust your website (only if you are offering quality content).  Just another red flag to show it is not worth investing in this product.
The training then goes into how you can make money, but again this is not as straight forward as Chris claims it to be.
He promises to give you email lists you can send your offers to, but let's be honest – When was the last time you saw an email from someone you didn't know and open it?  Let alone, see a deal you might want to buy?
Chris also introduces you to paid advertising.  His initial sales pitch is a free traffic tool, however because he knows that duplicate content doesn't work, he shows you how to pay to advertise your affiliate offers.
But this strategy is really risky to a beginner, you can easily waste hundreds of dollars on paid ads and not be any better off for it.
Affiliate Bots 2.0 Step Four – Use Geo Bots to Take Your Profits to the Stratosphere
This is all around using bots to personalise the process online and make more sales.  The Geo Bots are supposed to customise the experience depending on where the user is coming from for the top 5 countries and top 10 states.
The information is very sketchy about how this actually works, and I have already described how I feel bots are not going to improve the experience for users.
Who Will Benefit from the Affiliate Bots 2.0?
In all honesty, I cannot see how this could benefit anyone.  The basic training will cover some aspects of how affiliate marketing works and possibly give you some insights into starting out.  But when you start chucking in duplicate content and overcomplicate the overall process, then it becomes too much of a low-quality product.
People are expecting to make money from this software, and I can only see the owners making any money from the purchase.
How Much Does Affiliate Bots 2.0 Cost?
Now, this is an interesting point.  At the time of writing this, the software has dropped down from $27 to $17.  This is to get you to buy it whilst it is cheap.  But I venture this opinion, if this software was the real deal and could actually do all that it sets out to do?  Why so cheap?
I get they are targeting newbies, but either way if their bots are the answer to any struggling affiliate marketers problems then I would be willing to pay more and yet they don't, so as long as enough people pay $17, then the owners are happy.
I also stress, there will be additional charges along the way.  Web Hosting is not cheap, it might start out cheap but most hosting providers charge more as your audience size grows.
(Our No.1 Recommended Hosting Platform Does Not!)
Paid Ads is also an additional cost within Chris's strategy.
What is Good About Affiliate Bots (PROS)
Here is what we liked about it:
Some Basic Affiliate Marketing Training
Whilst I would stress it is very basic, choosing a Niche and Keyword Research are important steps within affiliate marketing and there are some valid points within the training
Over-Promising
Most of these types of products have something in common, they love to over-promise.  They use exciting sales pitches and promises of $400 earnings a day, when it reality it is a low-quality product that will not benefit you in the slightest.
What Could Affiliate Bots 2.0 Improve on? (CONS)
Here is what we didn't like:
How Does It Actually Work?
People want to be able to see it in action before buying, and yet this is not shown at all in any of the sales pitches.  Are you just supposed to buy it without seeing it in action?  Obviously, Yes is the answer.
Throughout all of the videos and information provided, they do very well and not tell you anything.  They make promises, and they state it works but do not show you it is actually going to work.
Who is Chris?
I have reviewed many products and they tend to like using Chris as the owner.  Not sure if it is the same guy for all of them, or just a name they use to remain elusive.  But either way we don't know anything about the team behind Affiliate Bots 2.0
They Overcomplicate the Process
I tend to use maybe 3 or 4 tools within my online business, why do we need 37?  Especially when a lot of them are extensions of one of the tools I am using?
The more software you use, the more likely there will be a problem.  I think they just did that to make it sound like you were getting a great deal.
Their Customer Service Bot
If you want the main reason why I think this software will not help you make money, I suggest you try out their Conversio Bot on their sales page.  Just spend a minute trying to get an answer to a question through that, and then imagine it live on your affiliate marketing website and you will soon realise you are better off keeping your money in your back pocket.
My Honest Opinion of Affiliate Bots 2.0
There will come a time when a little automation will go a long way within an online business, we use a tool to automatically post content to social media.  But I think this Affiliate Bots 2.0 goes way overboard to the point I feel it will do more harm to your affiliate marketing ambitions then help it.
I want to know as much about a product before I buy it, and then they skirt the issue as though they are hoping beginners get hooked by the earnings potential and that they buy it without much scrutiny.
Whilst I wouldn't say it is a scam, that is because the FTC work hard to pinpoint those types of schemes.  So, product owners are getting better at keeping the price low and offering a little value for your money.
Let's be honest, not many will try and claim their money back from a $20 product – they would just keep looking for a product that does work.
My advice would be the give any such product that overpromises without giving you much detail a wide berth.
Are You Sick of Scams & Want a Genuine Road to Success?
The Wealthy Affiliate University Review – My Own ExperiencesI wrote earlier that I would offer you a valid alternative to this low-quality program Affiliate Bots 2.0 and here it is.
If you are seriously looking for a genuine route to getting started with affiliate marketing or you are currently struggling to get your affiliate marketing business on the right path, then I want to share a platform that has a proven track record.
Wealthy Affiliate provides training, tools and support to those who want to learn from Affiliate Marketing experts and achieve their goals of working for themselves with a profitable business.
Many new affiliate marketers get the wrong training or advice and walk away stating affiliate marketing doesn't work, and I want to help anyone who wants to avoid that.
With an awesome step-by-step training program that anyone can follow, written by the owners who get involved regularly with the members who need help you will have your own free website up and running within a few lessons and be ready to follow the correct path to earning money online.
Get Expert Help and Support from a community of like-minded entrepreneurs all ready and willing to help new members achieve their goals and dreams.
Get my personal help whenever you need it to get your business started.
Wealthy Affiliate offers so many features to new or struggling affiliate marketers, and one feature I love is the fact that you can check out all that Wealthy Affiliate has to offer with a free starter membership.  You don't need a credit card; just log in and see all that Wealthy Affiliate has to offer. Here is a link to my full WA review.

Thanks for reading my Affiliate Bots 2.0 review, if you have any questions or want to share any experiences please write them in the comments below – We would love to hear from you.