*This post may have affiliate links, which means I may receive commissions if you choose to purchase through links I provide (at no extra cost to you). Thank you for supporting the work we put into this site!
Welcome to our Recharge and Get Paid Review.  You will find a lot of reviews about Recharge and Get Paid, but most I have checked out are not telling you the whole truth and are in fact, hoping to benefit from you signing up to what we think is a pyramid scheme.
I am guessing that you have been approached about signing up for this opportunity, and I am so glad you are doing your research.  That is the best way to avoid online scams!!
By the end of this review, you will know whether Recharge and Get Paid is right for you or not.
Product Review Summary
Product Name: Recharge and Get Paid
Founder: HQ in Abuja, founded in 2015
Product Type: Telecommunications MLM (Pyramid Scheme)
Price: 5,000 Naira to 100,000 Naira
Best For: No One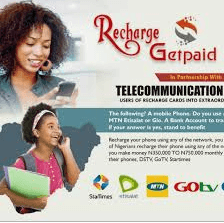 Summary: Recharge and Get Paid is a telecommunications company based out of Nigeria.  They offer an opportunity to make money through recharge cards, but it is just a front to recruit new members in and that leads to the only way for you to make money online is by recruiting.  This makes it a Pyramid scheme and that makes Recharge and Get Paid a scam.  People lose money with Pyramid schemes and this makes our recommendation that you should avoid this program.
Rating: 10/100
Recommended? No
What is Recharge and Get Paid?
Recharge and Get Paid is a telecommunication business that sells recharge cards, but the product actually becomes completely irrelevant because you cannot actually sell the recharge card to make money.
The only way you have of making money is by actually recruiting others into the business opportunity. 
Because there is no product for you to sell, that is why we believe it is a Pyramid Scheme as that is the how a pyramid scheme works.
You will need to recruit new people in, and that makes the pyramid scheme unavoidable.
It is a Nigerian Company that is claiming that they are offering the "best way to make money online in Nigeria", but as we have said it is actually a pyramid scheme that forces you to recruit new people into the system instead of allowing people to sell the recharge cards.
The whole company is a "Red Flag" and is one of many companies that is targeting places in Africa.  It is a shame that people are getting sucked into this kind of thing.
Is Recharge and Get Paid a Pyramid Scheme?
The main reason why we believe that Recharge and Get Paid is a Pyramid Scheme is because one is described as a scheme where the only way to make money is only through recruitment.
Recharge and Get Paid does offer services, but you are not actually allowed to sell those services without recruitment.
When everything is tied to recruiting people in, that is a Pyramid Scheme.
The problem with Pyramid schemes, besides the fact they are illegal in some places across the world are:
Recruitment will slow down and there is not enough money to pay everyone prompting a collapse

Regulatory agencies like the FTC, catch onto the scam and they will shut down the company
The bottom line is that most people who join a Pyramid scheme lose their money, it is only ever the people at the top of the scheme that actually make any money.
Why the Success Rate is Low
Recharge and Get Paid is a Pyramid Scheme, but it is also an MLM.
Not all MLM's or Multi-Level Marketing businesses are Pyramid schemes, but either way MLM's have a particularly low success rate.
In fact, 99% of people that join an MLM end up losing money.
Recruiting people into MLM's are really difficult, and they are always overpriced.  These 2 factors make MLM's only really an option for someone who is a fantastic salesperson who can climb the ladder.
How Much Does it Cost to Join?
The membership levels start from 5000 Naira and go all the way up to 100,000 Naira.  Check out the chart in the image below: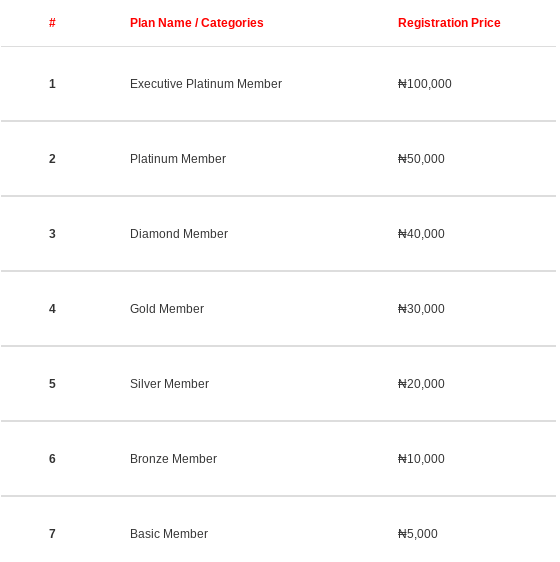 Recharge and Get Paid Compensation Plan
The compensation plan of Recharge and Get Paid is paid out via a 3 x 10 matrix, which looks something like this: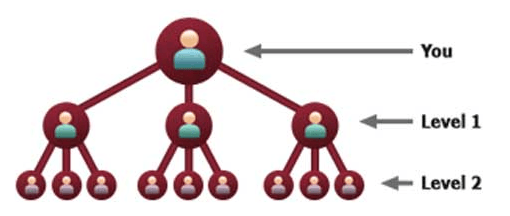 The amount you can get paid will depend on the level that you bought into.  That is why you will often be pushed to buy into as high a level as you can, in case you miss out on sales because people you recruit come in at a higher level and you will lose the higher-level sales unless you have the highest membership level.
What We Liked About Recharge and Get Paid
Here is what we liked about it:
Not a Lot
There is nothing that we could find that we liked about Recharge and Get Paid.
What We Didn't Like About Recharge and Get Paid
Here is what we didn't like:
Low Success Rate
MLM's have a really low success rate!  It is going to be extremely difficult for you to make money here because everything is around recruitment.  If you are able to sell to anyone, they are going to want the service you are offering and will also want to be in the recruiting scheme.
It is a Pyramid Scheme
There are no products available for you to sell here, it is purely around the recruitment of new people into the scheme, which is exactly what a Pyramid Scheme is.
Depending on where you are in the world, Pyramid Schemes are illegal and are something that you are going to want to keep away from as you are destined to lose money with them.
Bothering Friends & Family
If you do decide to join this scheme, then who do you think they will want you to recruit in the first instance?  Yep, they will encourage you to bother your friends and family to sign up so you can earn some money.
But selling a questionable scheme to your friends and family is not going to make you any friends or see you keeping the friends you do have.
My Honest Opinion – Is Recharge and Get Paid a Scam?
In our opinion, this is an online scam and a Pyramid scheme!
The internet is becoming more accessible in Africa and there are plenty of scammers out there that are trying to take advantage and exploiting people that are looking for an opportunity to make money online.
Any opportunity that is claiming that you can make easy money quickly or where recruiting is the only option, is a scam.
I am hoping at this point that you have decided that Recharge and Get Paid is not a great opportunity for you to make money online.
If that is the case, but you still want to make money online from home, then you should definitely check out Wealthy Affiliate.
Wealthy Affiliate is the best place for you to learn how to make money online.  It is the place where we learned how to make money online. 
With excellent training and the opportunity to make money by helping people and not recruiting people, you will be on course for a fantastic way to make money online!!
Thanks for reading our Recharge and Get Paid review.  If you have any questions or have any experience with this or anything similar, then please write us a message in the comments below.  We would love to hear from you!!