*This post may have affiliate links, which means I may receive commissions if you choose to purchase through links I provide (at no extra cost to you). Thank you for supporting the work we put into this site!
If you are checking out reviews of the Prosperity of Life, chances are someone has just shown this incredible opportunity to a "make a life-changing income"?
It is great that you are doing your research, as it is the only way to understand if a program is legit and is actually a sound business opportunity.  It's the best way to avoid scams and only find legit ways to make money online.
First off, we are not associated with the Prosperity of Life and whilst you will find plenty of reviews that seem to be singing the praises of this program, that is because they are trying to recruit you.
We are instead going to give you a completely honest view based on what we found and what we found was a little scary. 
Read on to find out the truth…
Product Review Summary
Product Name: Prosperity of Life & The Prosperity of Life Network
Founder: Shane Krider & Rachel Krider
Product Type: Personal Development & Wealth Creation Network Marketing
Price: $49.95 + $153/month, Products $2,285 – $12,950
Best For: The Owners & Anyone Who Has a Huge Budget and is Good at Recruiting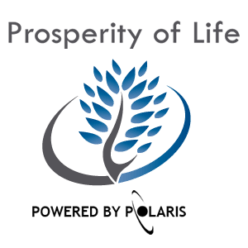 Summary:  Prosperity of Life claims to be able to make you "immerse yourself in personal development" and "make a life-changing income" but in reality, it looks more like a pyramid scheme that focuses on self-promoting the expensive elements of this platform. You need to buy the products to be able to benefit from any sales. The FTC has taken action against similar products and I would highly recommend anyone to stay away from this program.
Rating: 25/100
Recommended? No
What is the Prosperity of Life?
Also known as the Prosperity of Life Network, Prosperity of Life is a Network Marketing company that sells personal development and wealthy creation products, including home study courses, live events and event recordings.
It all sounds ok so far, however there are some details about this program that makes us question the integrity of the owners and those that are at the top of the pyramid within this program and we will share with some details about Shane Krider that should make you question whether this program is worthwhile…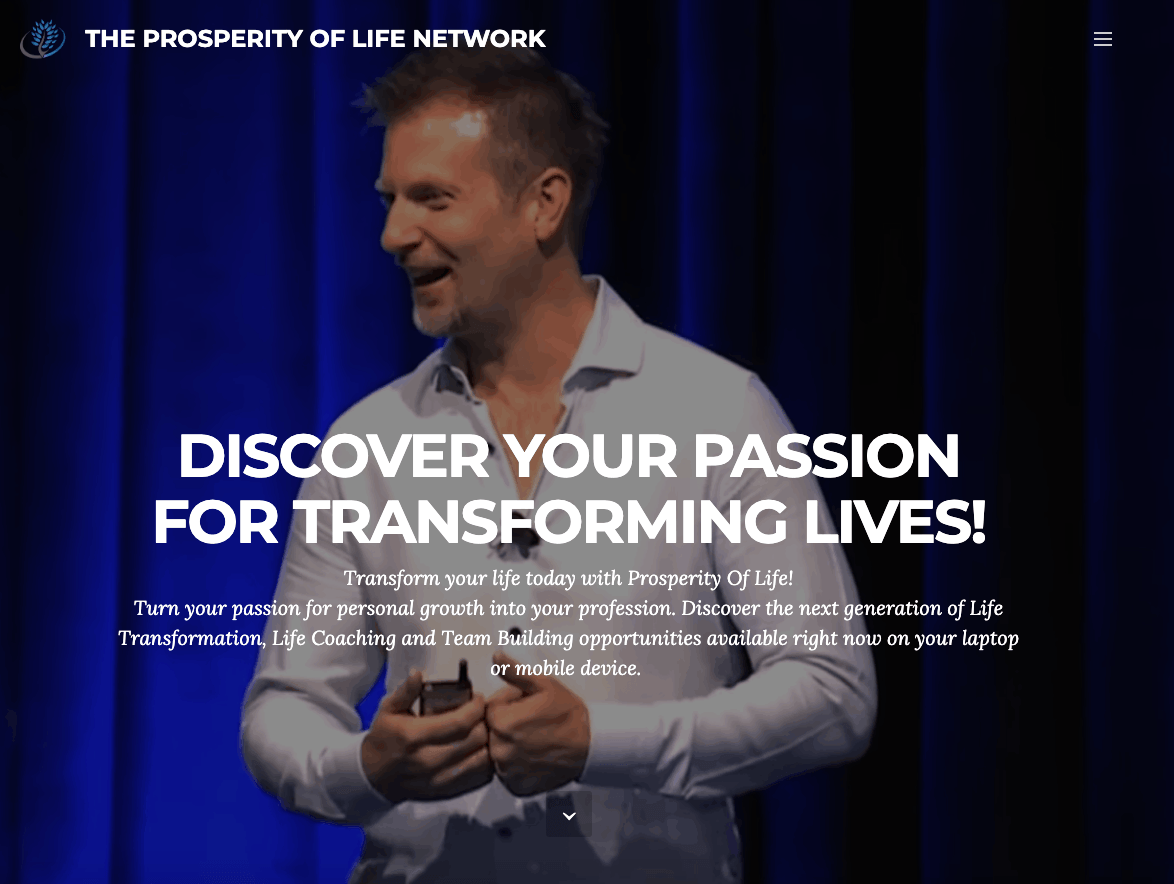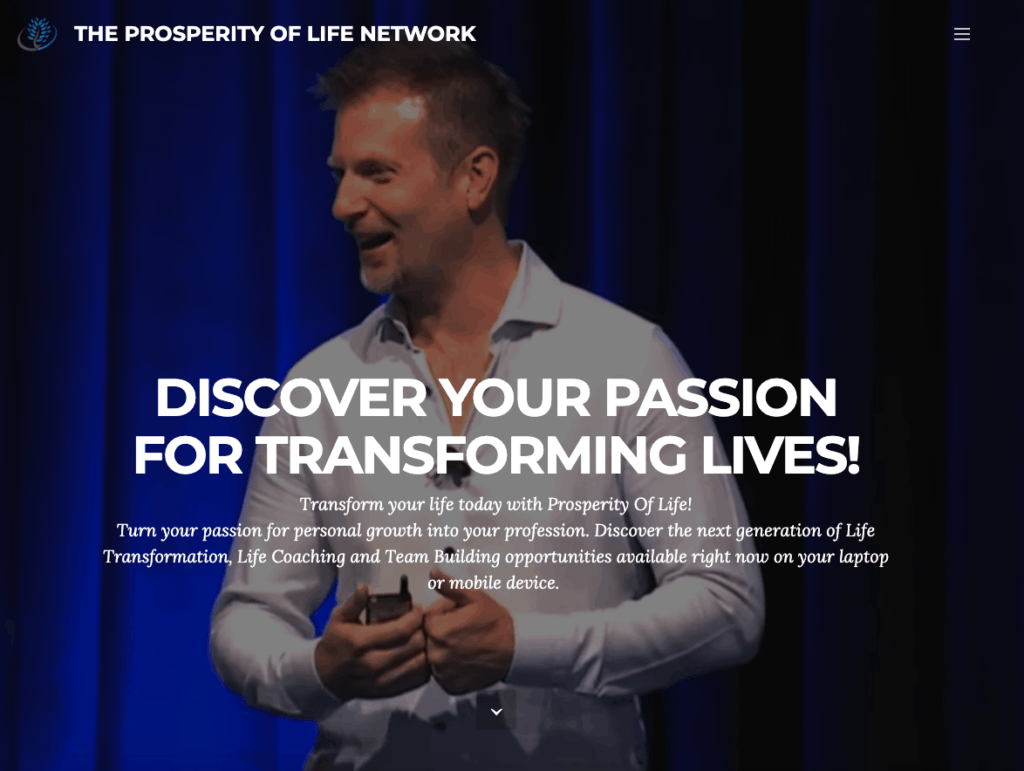 The Prosperity is the brainchild of Shane Krider & Rachel Krider, but Shane was also one of the founders of a program that was outed as a Pyramid Scheme.  It was called the Liberty League.  It was proven to be a pyramid scheme in 2009 and was shown to have scammed $5 million dollars from innocent people.
He is back with the Prosperity of Life program, but it is simply a carbon copy of the Liberty League, but they have been more careful when it comes to the legal stuff.
It used to be called the "Polaris Media Group" for a while, and then changed it to "Polaris Global".  But now they are called either the Prosperity of Life or The Prosperity of Life Network.
They still use the Polaris Global name to take care of their training, customer service, tools and support whilst they use the Prosperity of Life as their public brand.  That does confuse me a little, as I am not sure they would do that unless it is a way to avoid any legal issues…
What Does the Prosperity of Life Offer?
To get into the Members area, you are going to need to spend $49.95 to get their Start-up kit.  But know that once you are in, you are going to feel a lot of pressure to spend tens of thousands of dollars for their actual personal development courses and conferences.
In fact, in one of the training sessions it is suggested you should take out a load to buy their courses so they can (allegedly) help you earn it back!
Prosperity of Life provides you with 2 types of product:
Digital Products for you to study at home
Live Events & Seminars
We will go through the details now but expect to be shocked by the prices and the amount of upsells they have.
The main product line is called the "Master of Destinies":
M1: Master of Destinies ($2,285) – This is a 12-month home study program which claims that it will transform your life by showing you recorded content from some of their seminars
M2: Sovereignty Live ($7,950) – A 5-day live event on wealth creation, covering stuff like how money works, how to invest it, how to have money work for you, asset allocation, minimising tax and more
M3: Influence Live ($12,950) – This is an 8-day live event on advanced personal development and leadership strategies. It covers topics like creating our own lives by the thoughts and beliefs we hold, and how to take control of your life and future
M7 ($4,590) – This gives you all recorded content from the M2 Sovereignty Live and M3 Influence Live seminars
M7: Fast Track ($6,250) – This is a discounted package that includes M1 & M7, saving you $775
The prices are huge, and I can't really see how a live event can cost $13k.
From what I can find out about the courses, know that there is a huge emphasis on self-promotion, and I can't see what other value the courses have to helping you make money.
If you want to know a little more about the Prosperity of Life, check out this video below:
Seeing all this, let's see how you are supposed to make money with the Prosperity of Life:
How to Make Money with the Prosperity of Life
The only way you are going to make money with the Prosperity of Life is to resell their products, that are really overpriced.  But even if you could sell them, it is not as easy as just joining their program. In fact, getting into their program creates its own hurdle first.
Getting Started with the Prosperity of Life
There is only one way for you to get into the company and that is by requesting an interview by signing up on their website.  However, you will need a sponsor first (someone who refers you to the program).
That is why in all the promo videos and content, they keep asking you to get back to the person who introduced you to the business.  (This is part of the pyramid scheme part).
At the sign-up screen, you are required to put in your mobile number so they can contact you to be able to set up an interview.
After that, you are going to need to pay for a couple of things to get started:
$49.95 for the Starter Kit
$153/month for their marketing tools – Online Business Manager, Lead Vertex Pro, Lead Manager and Conference Call System
These are just the initial costs that you will need to pay to start your business.  You will need to pay the $153 a month from the start and you are still not earning any money.
You then find out that to be able to promote any of the products we listed above, you have to first buy them.
That's right, if you want to promote the M1 course you will need to have first bought it.
It Gets Worse…
There is also the matter, that if you do buy the M1 course for $2,285 and then get someone else to buy it – you will not earn any commissions on your first 2 sales.  Those 2 sales will be passed up to your sponsor!
That is why we personally believe it to be a pyramid scheme, as it is so typical for them.  Easy1Up is a program we reviewed, and they have the same ridiculous pass up rule.
You must also consider that you need to own the product for you to earn any commissions.  By that I mean that if you were to get someone interested in Prosperity of Life and they buy the M2 package, but you don't own the M2 package you will not earn any commissions.  Those commissions will be passed up to your sponsor, as long as they have bought the M2 package.
It is their way of making you believe you need to buy all of the packages to be able to benefit from any sales.
The Commission Rates
After you pass up your first 2 sales, here is what you will earn from promoting the products above:
M1 – $1,828
M2 – $5,000
M3 – $8,000
M7 – $3,672
M7 Fast Track – $5,000
Whilst the numbers look really appealing, remember you need to own any of the products to be able to promote the products and you need to convince other people to pay the same kind of money for you to earn any money.  You lose out on the first 2 sales.
They are just using the high commission figures to make you believe that you can make huge money by promoting it.  But they are taking advantage with their snazzy sales videos enticing people to take out a loan so they can do it.  But it is not right for everyone!
What is Good About the Prosperity of Life (PROS)
Here is what we liked about it:
Good Personal Development Training
I haven't personally attended their programs, but I do think they will offer some good training to do with personal development and self-promotion.  I am sure that if you have the money, you could learn some valuable information.
Having said that, you need to sum up the cost against the value you are going to get.  Tony Robbins is one of the best out there in personal development and to attend one of his seminars is a fraction of the cost of the Prosperity of Life.
Their sales tactics are designed to entice you into believing all of their BS.
What We Didn't Like About the Prosperity of Life (CONS)
Here is what we didn't like:
It's a Pyramid Scheme in Disguise!
This view might be controversial, but when similar models like MOBE & Digital Altitude ran the same way and got shut down by the FTC for being Pyramid Schemes, the similarities are too obvious.
They too offered courses and training, but it was all about recruiting new people into the system and not offering anything else in value.
Wikipedia describes a Pyramid scheme as " A business model that recruits members via a promise of pay or services for enrolling others into the scheme, rather than suppyling investments or sale of products and services"
Doesn't that just describe the Prosperity of Life program?
They might be slightly different because they offer personal development courses, however the main focus is to recruit new people in to resell the same courses.
The Price is Extortionate
The price range goes from $2k all the way up to $13k and the monthly cost is also going to set you back $153 a month.
Do you honestly have that kind of money to invest into this gamble?
If the answer is no, then the Prosperity of Life is not for you but you could check this out and see a way of earning money and it will cost a fraction of what this program wants…
The Compensation Plan is Unfair
Their claims make it out that they want to help you become a better person and become wealthy.  But they are asking you to invest thousands of pounds that you probably haven't got and to take a loan out to entice you in.
But then they make the compensation plan unfair by making it that you have to buy their program to be able to benefit from any sales and then they tell you that you will not benefit from the first 2 sales.
It is only going to put vulnerable people more into debt, rather than helping them improve their financial situation.
Trust Issues
Another I cannot understand is that you are not sending your money directly to the company, you are sending money to an individual's bank account?
You send your money to your sponsor, rather than direct to the company.  What if you transfer your money to your sponsor, and then they decide not to pay the company?
You would be totally screwed then, wouldn't you?
You are Restricted to Only Promoting Prosperity of Life
The last concern we have is that you are totally restricted to only promoting the Prosperity of Life.  That is the only way you can make money – by recruiting and reselling what are overpriced products to other people.
How many people have got that kind of money to pay those prices?  You would be exploiting vulnerable to people to make money, in my opinion.
By following this model, you are restricted on what you promote and have no freedom to sell any products you actually want to promote.
If you didn't want to promote those expensive personal development programs, then sorry but you do not have a choice.  That is the only way using the Prosperity of Life.
That is why we don't recommend this program.
WE have the complete freedom to promote any products we like by using Affiliate Marketing and we have built a profitable online business by choosing something we are really passionate about.
We are earning money online by using Affiliate Marketing and I didn't need to pay thousands of dollars for the privilege.
If you want to know more about making money online using Affiliate Marketing and creating your own path to financial freedom, then check out this guide.
My Honest Opinion of the Prosperity of Life – Will it Change Your Life…?
In short, no.  Whilst the Prosperity of Life isn't a scam, we firmly believe it is a pyramid scheme in disguise.  It is too similar to MOBE & Digital Altitude, which both got closed down by the FTC.
The products are vastly overpriced, and I find it very hard to believe that anyone is willing to pay those prices to make you any money.
Could you really afford to pay that kind of money on a gamble?  That is how I see it; it is a gamble.  There is no guarantee of this making you any money and could you really afford to go into debt for a pipe dream, when you could start affiliate marketing for a fraction of the cost and stand a much better chance of actually making money…?  
Check out why we think Affiliate Marketing is 100x Better For You Than MLM!!
How We Make Money Online...
We highly recommend Affiliate Marketing for a reason.  It is our top recommended business model because anyone who is willing to put the time and effort in can and will make money online!
The main reasons we love affiliate marketing are:
You do not need to recruit anyone to make money
You can get started for FREE
You can promote any product you want and not be restricted by the company you join
We are making money with affiliate marketing and all it took was the right training platform, our time and effort.
Whatever your hobby or interest, you could turn that into an affiliate marketing business that makes you money.  If you want to learn more about our top recommended training platform that you could get started with for FREE, then click here.
Thanks for reading our Prosperity of Life Review.  If you have any questions or have you any experience with this program, we would love to hear from you.  Just write your comments below:
Prosperity of Life
$49.95 + $153/month, Products $2,285 - $12,950