Thanks
Thank You for Signing Up!
The 1st Email is On it's Way.
Here's a Screenshot of what it will look like AND what the link will look like.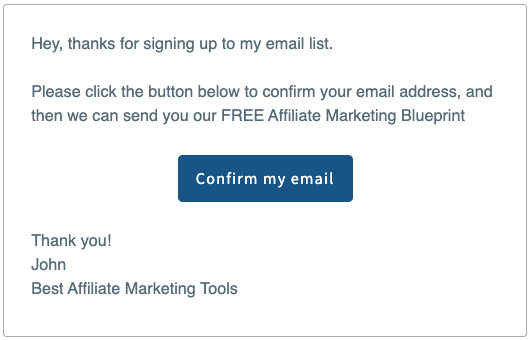 This is done to simply verify that you are a real person! Once you have verified your email, our Free Affiliate Marketing BluePrint guide will be sent to your inbox!
Regards
John Crossley
Founder of Best Affiliate Marketing Tools