Welcome to our Super Funnels Review!
Brendan Mace has brought another Done-For-You Program that claims to provide everything you need to make money online, and what's even better is that you will start seeing commissions in just 60 seconds…
Oh, if that was only true…
I'm guessing your here as you want to understand if all that Super Funnels promises is a reality, or is Super Funnels a Scam?
First off, it's great to see that you're doing your research before buying into any "seemingly good" product.
That is how you avoid scams and find only legitimate ways to make money online!
To be completely transparent with you, we're not associated with Super Funnels or Brendan Mace.  We're not here to pitch or sell you anything.
Instead, we want to show you what this Super Funnels is all about, how it works, pros and cons, plus the reality behind this program.
Is Super Funnels a Scam?  Let's find out, shall we?
Super Funnels Review Summary
Product Name: Super Funnels
Founder: Brendan Mace
Product Type: Affiliate Marketing & Traffic Generation
Price: $23 + Upsells
Best For: Brendan's Affiliates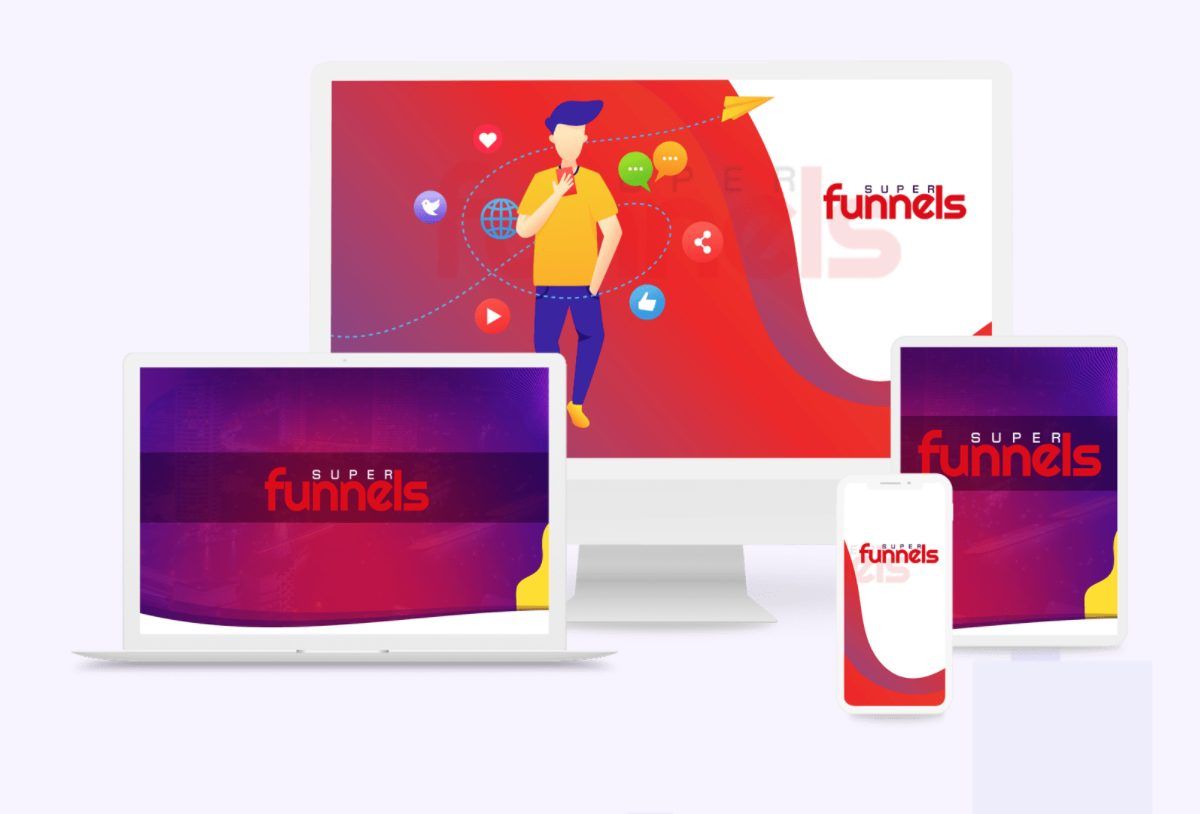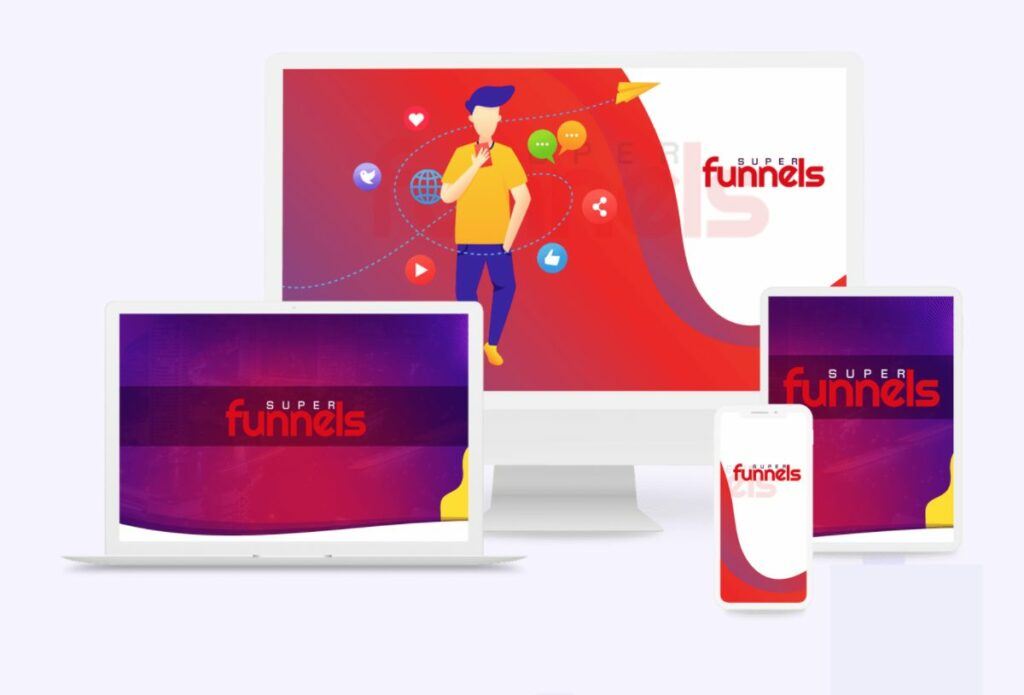 Summary: Super Funnels is another MMO program from Brendan Mace, who with Jono Armstrong seem to bring out new products for fun.  If any of them actually helped newbies make money, it would be such a refreshing change.  
Super Funnels is claimed to be a traffic generation tool, based on affiliate marketing.  But it would be better to describe it as a funnel builder that you can use to promote affiliate products.  But it will only really work if you buy the expensive upsells, and even then it's really limited to what you can promote.
Bottom line, this is just another Mace/Armstrong program that is full of hype, and not a lot of promise.
Rating: 40/100
Recommended? No!
As is the deal with so many of Brendan Mace or Jono Armstrong's products, the sales page is full of hype, false promises, oh and no actual details on how their program actually works…
All that you're told is that this "amazing" software is going to provide you with "free traffic, leads and commissions in less that 60 seconds…" all on autopilot…

I know it might sound fantastic, but trust me, when you've seen as many MMO programs as we have, you soon realise they don't do anything near what they claim.
The reason we say that is, Brendan Mace & Jono Armstrong are what we call serial product creators and launchers.  The majority of their "breakthrough" solutions are found on the WarriorPlus marketplace, and that is where you would find Super Funnels.
Most of these programs are just rehashed or rebranded versions of previous ones.  For example, we've reviewed another Funnel Builder software by Mace called Beast Funnels.  It claims pretty much the same as this one, and yet it doesn't for the same reasons why we would not recommend this one to you.
In simple terms, this program is a sales funnel builder that you can use to promote affiliate offers.  The idea is that you set up the sales funnel, send traffic to that funnel, and then make money!
But the reality is nowhere near as simple as they make out, and I'll show you what I mean as we carry on through the review.
If you've ever seen any of the programs that either Brendan Mace or Jono Armstrong, they all seem to offer a very similar thing. 
But they have the knowledge to provide fantastic training to actually set up effective sales funnels, but they just seem to keep launching these low-quality programs to make themselves and their affiliates more money.
They even offer training on how to launch similar programs to their advocates.  But the problem is that beginners looking to make money fall into their traps, I mean sales funnels and end up losing money and being nowhere nearer to making money online.
We've reviewed many of their programs, and they all have the same problem, they leave the hardest part of the process to you to try and solve (with no real training to help you).
How Does Super Funnels Work?
The basis of what Super Funnels is built on is Affiliate Marketing.  Before we go any further you need to know that Affiliate Marketing is completely legit.
Using sales funnels, promoting other peoples products (affiliate marketing) and everything else this program is based on is legit, and an effective way of making money online.
The problem is that this program doesn't really help you achieve it, unless you already know how to generate traffic.
How Super Funnels works is, that it will allow you to make your own sales funnels with the use of their in-built templates and designs.  But to use these sales funnels, you will need to get your own email autoresponder, push notifications, and a chatbot.
All of which, are not free tools and you're going to need to buy additional programs to use.  Naturally, they have some programs to suggest to you (where they will earn affiliate commissions if you follow those suggestions).
After creating this sales funnel, paying for the additional programs to make them work, you then have to get your own traffic source.
Yes, you that right.
This is the main problem with this program.  You might some fantastic looking sales funnel templates to use, but if you don't know how to get traffic to your sales funnel it is pretty useful.
If you're confused, then I would totally understand.  You see, whilst they claim to help you get traffic, that just means they give you the ability to share your landing page on social media.  But that just means you can share it with your friends and family on Facebook, or any other social media account.
They provide very basic training on how to generate traffic, which is part of their 100% free traffic promise.
Basically, five videos show you:
Old Facebook Method
Get Unlimited Traffic Buyers
Increase Engagement with Your Potential Buyers
Manage Your Friends List
Curiosity Posts
These methods will only work if you already have a huge following, and they are the right people to be promoting your offer too.  If you are questioning the authenticity of this program, how many people in your current friends list would buy into the same thing?
If you're a complete newbie just looking to make money online, with affiliate marketing then this method will not work for you.   Especially not in just 60 seconds.  You need to build up your following, which takes months to establish and get working.
Basically, their free traffic method is pretty useless for the reasons we've just said.
That only really leaves you the alternative and that is the paid traffic route.
Super Funnels offers three training videos where you can learn how to use paid traffic for your funnels:
I would always advise you get to grips with free traffic generation through SEO, before you start paying for traffic.  If you don't know what does and doesn't work, then paying for it can be really expensive and end up losing you money, as you don't know which route is best.
They also offer an alternative route which is called Solo Ads.
They recommend a site called SoloTraffic.net, basically you pay someone who has a huge email list to share your landing page with their list.
Again, there is no guarantee with this method either.  Just because they share it with their list, doesn't mean people will click on your link and buy into your sales funnel.
Can You Make Money with Super Funnels?
Let me start by telling you that Affiliate Marketing is legit, and a fantastic way of making money online.
That being said, you are not getting any real training that will help you achieve it.  Brendan shows you some great income screenshots on the sales page, but he's been doing this for years.
He knows how to manipulate, I mean promote his programs to newbies who are eager to make money online.
You will not make money as quickly or as easily as is made out with this program, and the main reason is that to make a sale, you need to put the right product in front of the right audience.
The reason why Brendan and Jono have to keep bringing out new products is because the products get found out as lacking any real substance.  If they sell 1,000 before people realise it's a waste of time, it's still money in their back pocket.
You will not be able to use this sales funnel builder to promote something you really want to promote, like with real affiliate marketing.  You will be stuck having to promote the same program you have just bought to your friends and family, and hope they fall for the same trap you find yourself in.
The reason I said it was best for Brendan's affiliates is because, they get prior knowledge of these programs launching.  They then send out a review saying "it's fantastic, buy it!"
They already know how to get traffic, whether they use SEO or pay for it.  But they are basically doing it at the expense of beginners.
You will see the same reviewers at the top of the search engines, they always give you a very biased review and don't really care if it works for you, as long as they earn an affiliate commission.
It's harsh, but it's the truth.
Haven't Made Your First $1 Yet?
Studies have shown that more than 70% of the people who want to make money online have not made their first dollar yet. So, you're not alone!
Super Funnels Funnel Revealed...
Another common feature with all of these programs they launch, they all have a relatively low front end price.  It's only going to cost you £23 to get this fantastic program that's going to earn you money within 60 seconds…
But aside from the fact you will need to have an email autoresponder to make this work.  They tend to promote Aweber, it is legit and we even use it.  But is starts from $19/month.
But they already know their free traffic methods won't work, so they naturally have some upsells to promote to you to offer a "quick fix" to your traffic problems.
Here are the five upsells within their sales funnel:
Max Commissions – Done-For-You Campaigns – $67
Done-For-You – DFY funnels, templates, emails – $197
Limitless Traffic – $197
Complete $1K System – Claimed to be a DFY way to a $1K business – $197
License Rights – Can Resell Super Funnels and keep 100% commissions – $97
These upsells will appear the moment you have bought the front end program, so if you read between the lines, they tell you that their program doesn't work and you'll need these upsells to make it work.
Then there are the costs associated with the solo ads, paid traffic, etc.
All in all, you don't get a lot for your $23, and you'll need to spend a whole lot more to have a chance of making this thing work…
What We Liked About Super Funnels
Here's what we liked about Super Funnels:
#1 You Get Some Training
They do seem to have stepped up more with this Super Funnels, as they have even included some training on how to generate traffic.  Whilst it isn't the most comprehensive training you'll find. It still helps that they offer you some training.
#2 30-Day Money Back Guarantee
WarriorPlus offers a 30-day money back guarantee. However, you do need to know that the vendors on there are really strict about it.  They may still hold onto your money and decline your request.
P.S. This program enabled us to Create a 4-Figure Monthly Passive Income Stream.  It's Free to get started and only costs $49/month to go full-time!
What We Didn't Like About Super Funnels
Here's what we didn't like about Super Funnels:
#1 Overhyped & False Promises
Their sales page is totally misleading you into thinking this is the magic button system you've been looking for to earn commissions on autopilot like Brendan Mace does…  Oh, if only that was the truth.
Unfortunately they are just using hype to make you feel like you have nothing to lose.  I mean it's only $23.
But these guys are experts at sales funnels, and you are caught in the trap when you do buy it.  Unless you already have a huge following on social media willing to buy crappy IM products like this one, then you might make some money.
#2 Traffic Method Won't Work Like They Say…
They get away with offering a traffic generation method and not being called a scam by giving you the ability to share your funnel on social media.
That is technically a traffic source, so you cannot really say this is a scam.
But social media traffic is not exactly that targeted or includes tons of buyer traffic.  They don't provide you any training on how to actually get traffic from the search engines, unless you pay for it.
The front end program has just enough to pass the hurdle of it not being a scam, and then they try and convince you that spending hundreds more of your hard-earned money will make this work.
#3 Expensive Upsells & Hidden Costs
You could spend hundreds of dollars on the upsells, hundreds of dollars a month on paid traffic or solo ads, and still need to spend more on software to make this work like an email autoresponder.
All without any guarantees that this will work.
Haven't Made Your First $1 Yet?
Studies have shown that more than 70% of the people who want to make money online have not made their first dollar yet. So, you're not alone!
My Super Funnels Review - Final Conclusion
At the end of the day, Super Funnels does provide you with a way of building funnels and some basic training on how to generate traffic.  So, strictly speaking Super Funnels isn't a scam.
That being said, there is so much more to internet marketing or affiliate marketing than a DFY funnel and traffic generation software.
This software is purely there to introduce beginners into Brendan's sales funnel, that will make him more money and you will end up not knowing anything near enough to make money.
Without any doubt, you will not be earning income within 60 seconds like the first headline claims you will with this software.  Get-Rich-Quick schemes are not real, they are just hyped-up programs making you believe you will earn money quickly.
If you have no idea on how affiliate marketing or online marketing works, then you will have a hard time trying to get this to work, and end up having to resort to paying for the methods they show you on the inside.
This doesn't guarantee you any success, and you'll end up sorely disappointed.
Bottom line is that I wouldn't recommend this program to you, if you want to learn affiliate marketing correctly, you need a better option…
Here's a Better Alternative...
Affiliate Marketing is a great way of making money online, but you need the right kind of training program that provides you with excellent training, tools, and the most important part – great support.
For that, we recommend Wealthy Affiliate.  Thanks to their platform, it has enabled us to Create a 4-Figure Monthly Passive Income Stream through affiliate marketing.
The best part, is that it's totally free to get started with…  If you find it's worthwhile then you can make a decision as to whether you upgrade or not.  But for free, you will get ten free lessons and a free website, with  proven traffic generation methods included.  Check out our Wealthy Affiliate review here.
Thanks for checking out our Super Funnels review!  If you have any questions or comments to add, then please write them in the comments section below. 😉