Welcome to our Payzeno Review!
If you have been looking into whether the Payzeno digital marketplace is worth your time or is Payzeno a scam? Then you have come to the right place, I will share with you what this digital marketplace is like and answer your questions.
First off, it is a great sign that you are doing your research prior to making any decision about online products, it is a great mindset to have and help you afford scams and find only genuine opportunities to earn money online.
Whilst Payzeno is a genuine digital marketplace, there are too many signs that it is not worth your time and I will share them with you in my review.  Let's get cracking!
Payzeno Review Summary
Product Name: Payzeno
Founder: Not Disclosed
Product Type: Digital Product Marketplace, Affiliate Network
Price: Free to Join
Best For: No One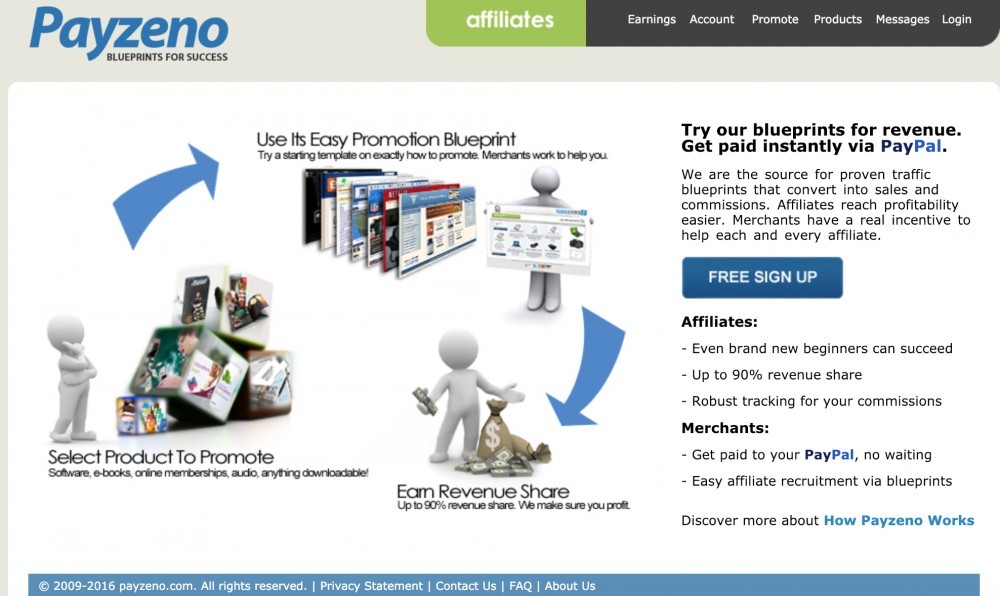 Summary:  Payzeno is a digital marketplace with a unique selling point of having blueprints with each product to help you sell them, but with only a handful of low-quality products on offer and an overall lack of quality, this marketplace is not the great place for new affiliate marketers that they try to claim they are.  I would not recommend this product to anyone, regardless of experience.
Rating: 10/100
Recommended? No
Payzeno is a digital product marketplace.  If you have heard of Clickbank, this is where Payzeno is similar in design.  It allows digital product creators to add their products for affiliate marketers to promote them.
The premise is Affiliate Marketing, where you can earn commissions for introducing a buyer to that product.  But Payzeno's claims that 'Even Beginners can Succeed' from it are far from the truth.  The blueprints that are offered with each product are shown to be poor and the products themselves are far from what an affiliate marketer should be (properly) promoting.
Affiliate Marketing is a very sound business model and can be really successful, but anyone new to Affiliate Marketing would do better with learning the basics from experts like Wealthy Affiliate, then trying their hand with Payzeno.
I will also share in this review why their claims on their homepage do not show through.
Who Does Payzeno Benefit?
Honestly, if they introduced a review process to products that are allowed on their platform and increased the number of products and services and offered high-quality products with blueprints that helped then it might be worth affiliate marketers taking a look.
But, in its current state I would not recommend it for anyone.
Their unique selling point is that when a merchant adds a digital product to Payzeno, they have to provide a sales blueprint.  As in, a guide to how you should sell their product in the best way to get conversions.
That idea is a good one, but they haven't followed through.  As they do not review the product or their sales blueprint you could get anything with it.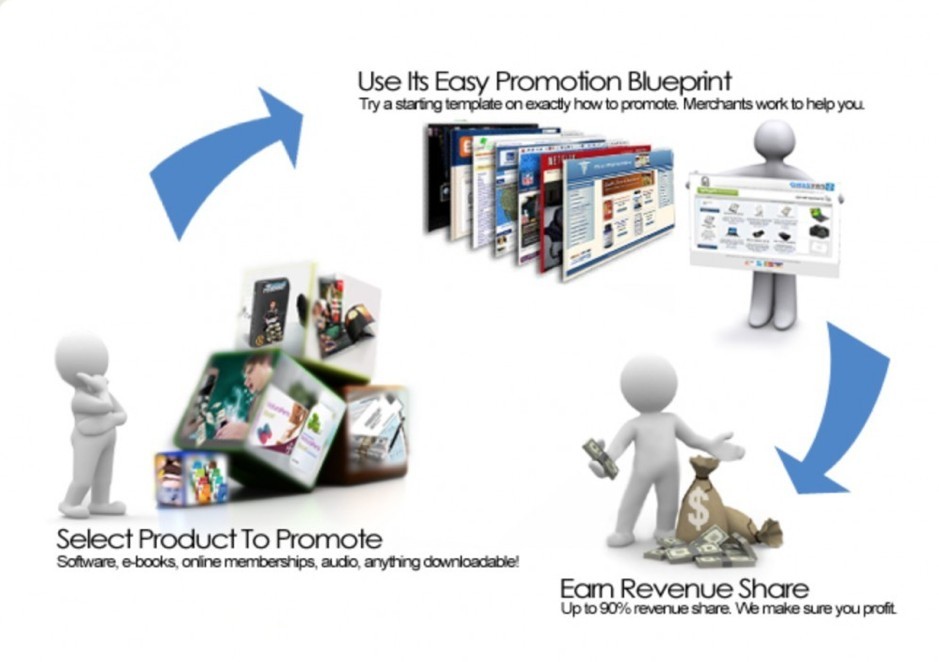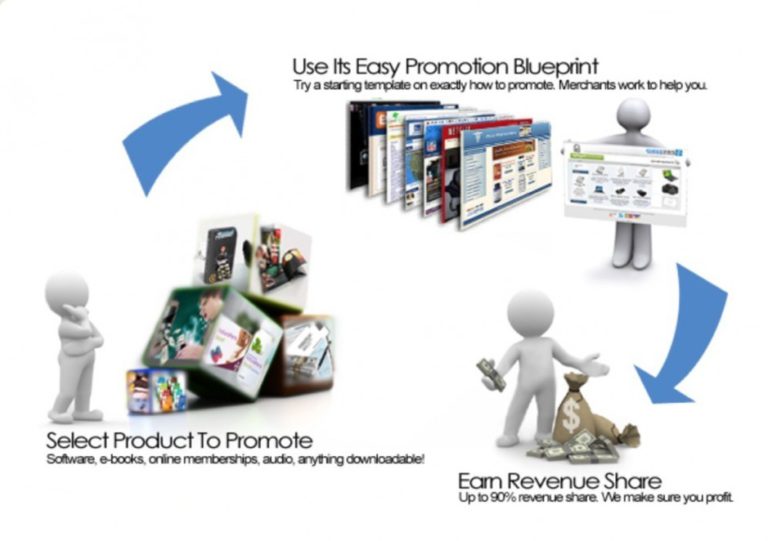 For example, a product to help people make money online has a blueprint that just lists a number of keywords to use for PPC (Paid) Marketing.
Anyone with some keyword research knowledge could have found those out anyway.  So this does show that the merchants and the platform are just trying to take people's money with providing great value.
The other thing that caught my eye with regards to Payzeno is the sheer lack of products on there.  Affiliate Networks are a great place for affiliate marketers, it means you only need one log-in to access thousands of products to promote.
But if you take Clickbank or Awin, they have total confidence from merchants as you can access a high number of products.  Payzeno, has about 500 and most are low-quality.
That tells us a big thing – No one has confidence in Payzeno. Genuine merchants, genuine affiliate marketers, it also shows they do not care about their platform too.
Haven't Made Your First $1 Yet?
Studies have shown that more than 70% of the people who want to make money online have not made their first dollar yet. So, you're not alone!
What We Liked About Payzeno
Here's what we liked about Payzeno:
Merchants provide blueprints with a strategy to sell the product
Instant payout via PayPal
What We Didn't Like About Payzeno
Here's what we didn't like about Payzeno:
#1 Low Number of Products to Promote, all low quality
This is normally a sign of whether to join a network or not, if you looked in ClickBank they have over 13,000 products and services for you to promote.  But when you look into Payzeno in more detail, you find that they only have around 500 products.  This is a big worry for an affiliate marketer as it shows quality merchants do not have confidence in this platform at all.
Most are in the Make Money Online niche and after thorough research we know most products in this sector are potential scams or low-quality as they try and draw on your emotional heartstrings to make money.
I also found that a number of the product still on their platform link to websites that are no longer working, showing they were low quality or scams that have closed.
This also shows that Payzeno does not review the products before putting them on their marketplace.
#2 The Payzeno Platform is Not Organised
It is not easy to navigate their platform at all, you just end up scrolling through pages of products hoping to find one that is worthwhile.
You cannot filter by certain products or sort them.  All you get is a search bar, which is great if you already know what you are looking for…
A big push from their sales pitch is the high commission rates, 90%-100% in some cases and yet you find there are no products with those types of commission rates.  I did not check every product, but I saw commissions as low as 0% or 2% and most were in the 50% range.
#3 Lack of Tracking IDs for Campaigns
Tracking your campaigns is a fundamental aspect of affiliate marketing, without if you will not know where your conversions are coming from or how to adjust your marketing campaigns to improve them, so being able to add a tracking id to links is integral.
But Payzeno does not offer that service. All you get is one link.  So, if you are promoting a product in 5 places, you get one link.  So, you cannot narrow down which channel is working the best.  This is a big let-down in Payzeno.
Haven't Made Your First $1 Yet?
Studies have shown that more than 70% of the people who want to make money online have not made their first dollar yet. So, you're not alone!
My Payzeno Review - Final Conclusion
Whilst I must say that it is not a scam, it would not be a product that I would recommend.  It is a rather unprofessional digital marketplace that doesn't seem to care what is promoted on there and I also find it intriguing that you cannot identify who the owners are.  Shows they don't wany their name associated with it…
For anyone to truthfully recommend them, they need to start reviewing their products, make the platform user friendly and offer some training to help those newbies they are trying to entice in.
Personally, for me there are much better marketplaces out there, like Clickbank or Awin.
You cannot just join an affiliate program with little or no experience and expect it to make you money promoting products.  You will either need to do a lot of research on your own and put in a ton of work, or you are going to need to get training in this area.
If you are looking for affiliate marketing training, then I would suggest Wealthy Affiliate. They are an affiliate marketing training platform that provides training.  But not only that, they also provide all the tools you need to get started and comes with expert help and support.  I started with them a couple of years ago when I first started looking for a way to make money online and have been a Wealthy Affiliate member ever since.
You can read my Wealthy Affiliate review here.
Thanks for checking out our Payzeno Review!  If you have any questions or comments to add, then please write them in the comments section below. 😉