Welcome to our Ask Wonder Review!
Ask Wonder is a lot different to what we usually review on our site.  It isn't exactly your typical survey site or Get-Paid-To (GPT) program either.  That is down to the fact that you will only have to answer one questions, but you will still have to queue up for any questions though.
This is Ask Wonder.
First off, it is great to see that you are doing your research before buying into any "seemingly good" product.
That is how you avoid scams and find only legitimate ways to make money online!
To be completely transparent with you, we are not associated with Ask Wonder in any form.  We are not here to pitch or sell you anything.
Instead, we want to show you what Ask Wonder is about, how it all works and whether there is any money to be made here…
Ask Wonder Review Summary
Product Name: Ask Wonder
Founder: Rachael Granby
Product Type: Get-Paid-To (GPT) Research
Price: Free to Join
Best For: People who have Great Research & Writing Skills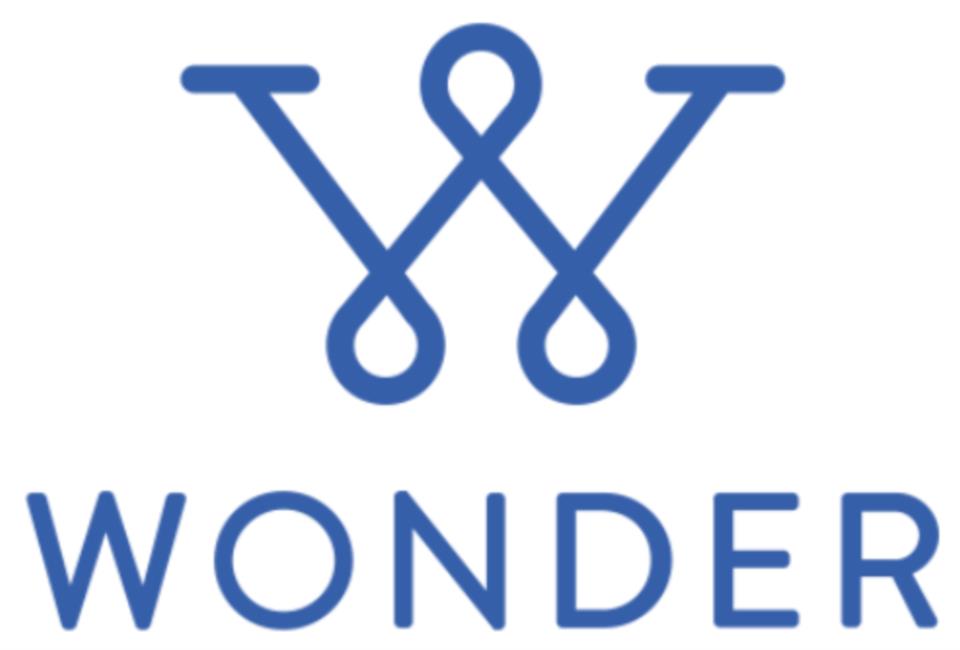 Summary: Ask Wonder is a platform that gives you the opportunity to become part of someone's research team and earning money by answering specific questions to help with their research.  You have the opportunity to make money by answering questions, although it does need to be approved by Ask Wonder.  It is not going to be your opportunity to earn a full-time income and there are some questions that are more difficult than others, but the biggest complaints here is that some of the answers are rejected by Ask Wonder, even if they do match their standard.
Is good for some added income if you like research and are good at writing reports for your answers, but I wouldn't recommend as a replacement for your current job…
Rating: 45/100
Recommended? No!
Ask Wonder is a platform that connects Researchers with people willing to help them out with their research project in return for money.  Instead of the usual online survey sites or Get-Paid-To (GPT) platforms, which tend to focus on helping businesses understand their target customer groups.  The research projects are a little different here. We have reviewed Prolific Surveys, which helps universities with their research program, so in a sense it is similar to Ask Wonder.
Rachael Granby, the Director, states that the program was designed to provide anyone, but it a single person or a Fortune 500 company, with access to any information when they need it most.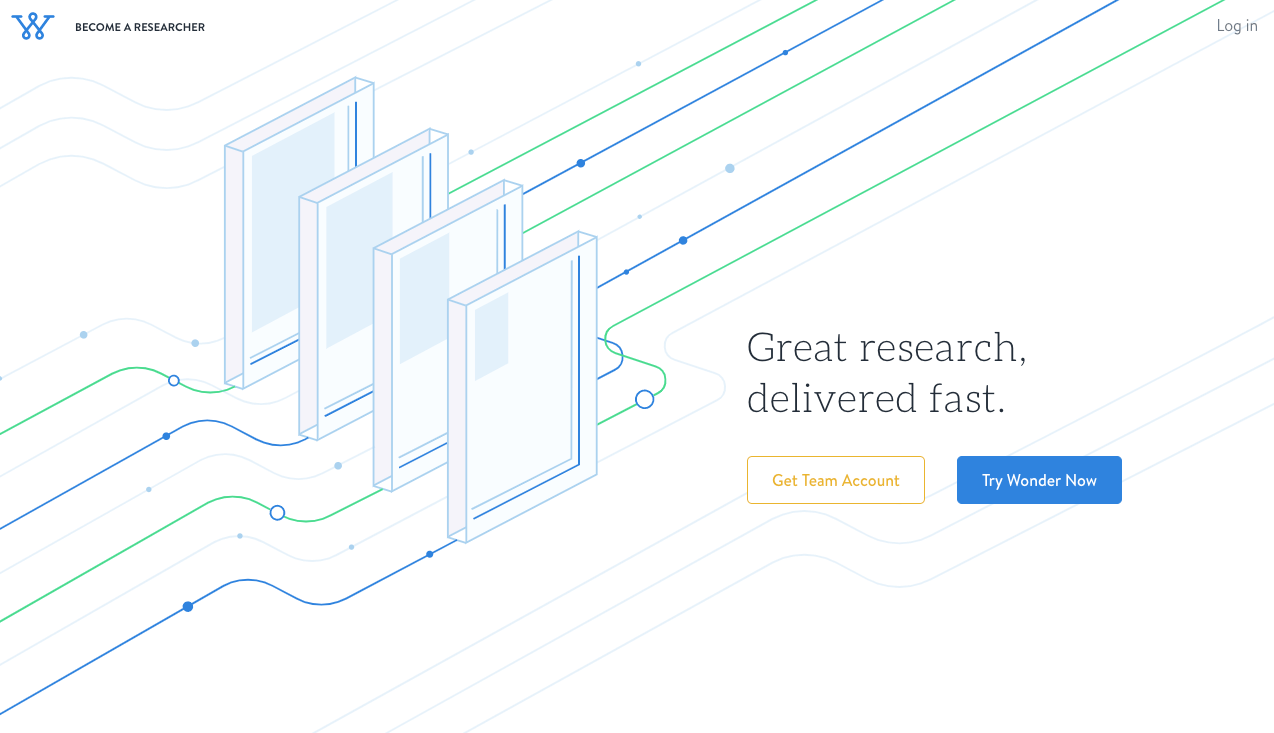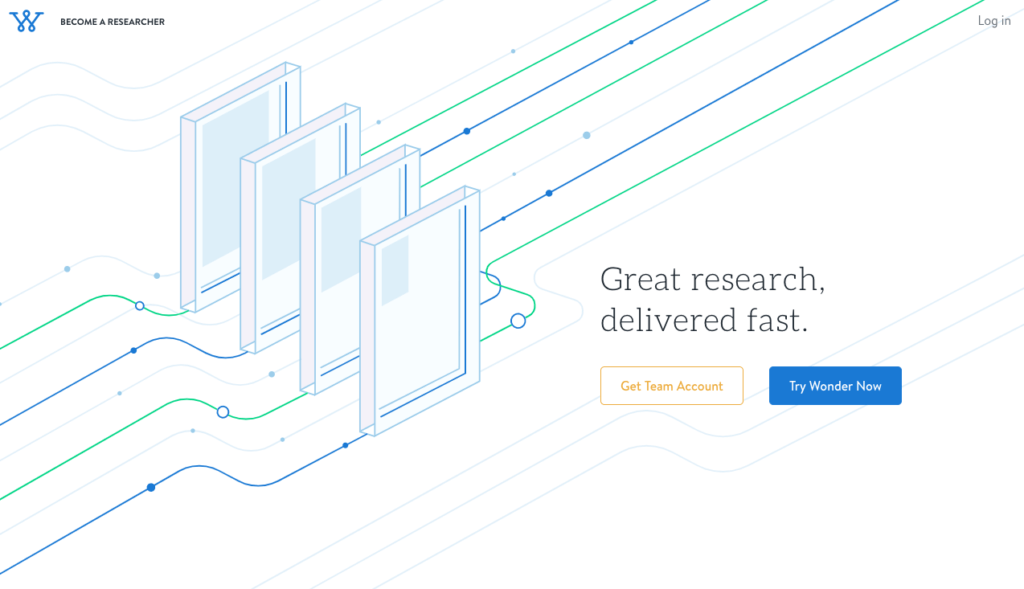 The company was founded in 2015, and its Headquarters are in New York.  
Naturally, as they offer a way for people to make money online, they have acquired a following.  But our review is looking into whether we feel it is worth your time or not…
The key thing you should know is that the questions within Ask Wonder are not your "run-of-the-mill" questions.  Any business that requires a detailed questions answered or some analysis on a group or demographic, then that is where Ask Wonder is for.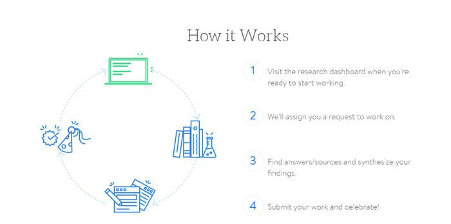 For you to make money, you will need to sign up and become a "Research Assistant".  Then you can go through the questions that are within the platform and then find answers for it, including any research and data that backs up and proves your answer.
On the client's side, the cost of doing business with Ask Wonder will vary depending on how difficult the questions are and how quickly you need the answer.
Getting Started with Ask Wonder
If that is something that you are interested in, you should know that it isn't just as simple as signing up with the platform, like you would with a typical GPT platform, Survey site like Swagbucks.
To become a team member, you will have to provide some basic information and then you will have to complete a test to determine whether you qualify or not.
The qualification test will be a sample research question and how well you do will determine if you are accepted into the program or not.
It will also determine who well you'll do as a team member, and how you'll provide the answer.  You will also need to pass spelling and grammar checks too, plus another few writing skills as well.
Haven't Made Your First $1 Yet?
Studies have shown that more than 70% of the people who want to make money online have not made their first dollar yet. So, you're not alone!
What Are The Questions Like?
Like I said, the questions you will find are not your usual Yes or No questions.  In a sense, you need to approach the questions like you would a report for work or an essay for school.  You will be required to provide detailed research to back up your answer.
Based on the sample questions list, you will need to use different pools and data to come up with your answer.  If it was as simple as doing a google search, the client wouldn't be paying someone to do the work.
Here are some example questions below: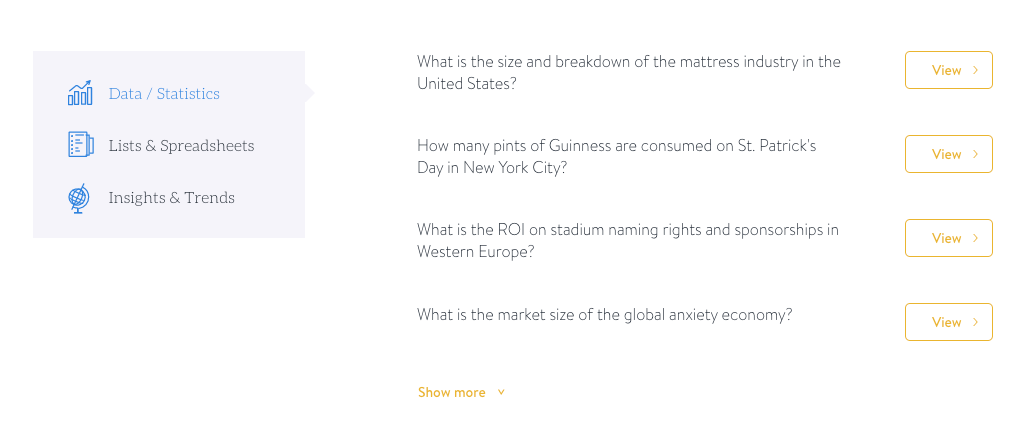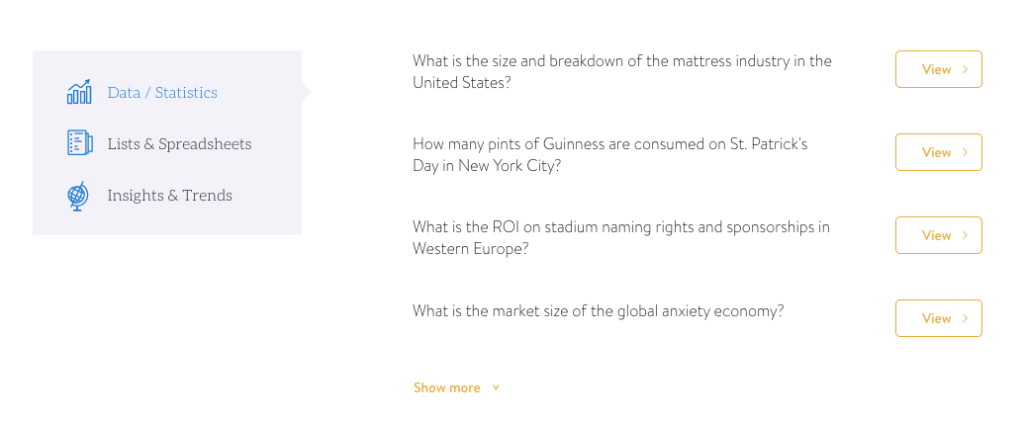 There are training resources available to their "research assistants".  This includes training on how to go about the research and writing process before you get started.
Ask Wonder also provides you access to different guidelines, sources, and advice on how to approach certain topics.
You will also have an invitation to their official Slack channel.  This is where you can communicate with other team members.
Getting Paid at Ask Wonder
The amount of money you can earn will depend on the answer that the question will require, the difficulty of the question and how much research is required.
According to the Ask Wonder website, they claim you can earn between $8 and $35, depending on the difficulty of the question you are answering.
Some experienced researchers at Ask Wonder state that they can make as much as $30 per hour.
You can find out more details about their company if you check out their official FAQ here.
A great feature with Ask Wonder is that there is no minimum cash threshold.  Meaning, you don't have to wait to actually get your money that you have earned.
This is a typical problem of usual GPT websites, where they have really high cash-out thresholds and you can never actually withdrawal your money.  This is eliminated with Ask Wonder.  They pay out to their members every two weeks via PayPal.
Ask Wonder is a good program, and if you have good researching skills and love writing reports, then you could make some money on their program.
But if you are looking for a way of earning a full-time income online, you may find our step-by-step guide to affiliate marketing really useful!
What We Liked About Ask Wonder
Here is what we liked about Ask Wonder:
#1 Free to Sign Up
It is free to sign up with Ask Wonder, you will need to pass the initial screening process, but it is still free to join.
#2 No Minimum Cash Threshold
Payouts are paid out every two weeks, regardless of how much or how little you have earned.
There is also no talk about there being any missed payments or delayed payments whatsoever.  
What We Didn't Like About Ask Wonder
Here is what we didn't like about Ask Wonder:
#1 Questions with Time Restrictions!
There is something about the way the platform works that does raise a concern.  Once you get access to their question, you will find a timer of sorts on the page where you enter the answer to the question.
That clock needs to be clicked on, otherwise you will lose your progress.
There is a purpose to the timer as it prevents you from idly camping out on the answer page to stop others submitting an answer to the question.
My advice would be to paste everything into a single document and just access the page when you're ready to copy and paste it into the answer page.
#2 Some Questions Are Harder Than You Might Think!
This might sound like a given, it is a platform asking for research and analysis to provide detailed answers to questions.  But even then, there are questions that are harder that others and this will cause there to be a "rush" to get to the questions that are easier to answer, and leave the hard ones for everyone else.

For example, if a question have you asking for demographics, you may find that a bit of a challenge and you could end up spending a lot more time that anticipated on getting the answer, only to find someone else has answered it already…
Recommended: This is how I created a 4-Figure Monthly Passive Income…
#3 Answers Get Removed Without Warning!
This is to be expected, to a degree.  Ask Wonder does have a strict Quality Assurance program that allows them to filter out the answers given to questions.
Unfortunately, this complaint is a lot more common than you might think and goes beyond your basic QA requirements.
We found this thread in Reddit, a former researcher complained about their answers being deleted due to not being able to meet the required standards: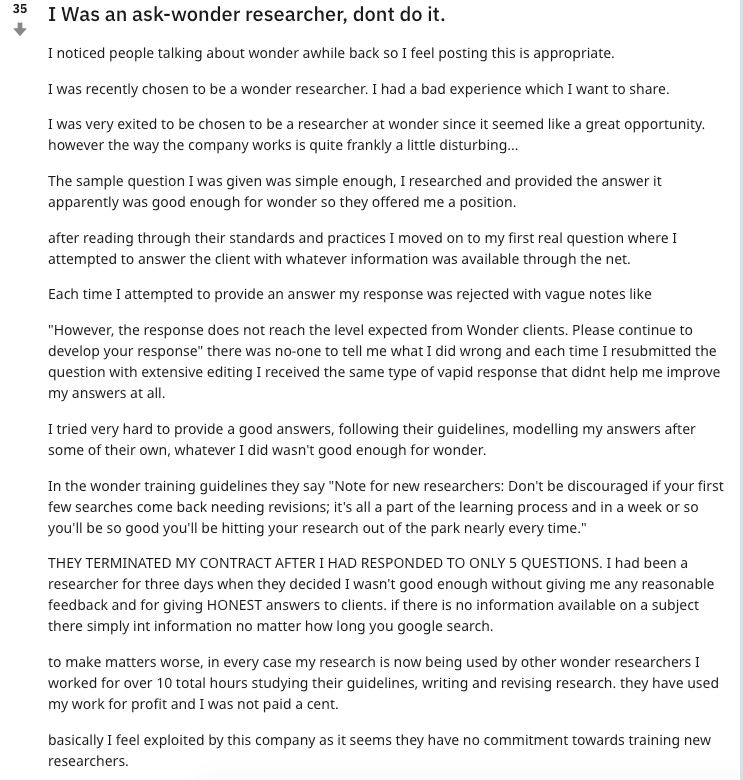 The director to Ask Wonder does reply to the questions raised in this thread, so it does equal out to a bit of difference of opinion.
But you have to consider that if your answers are not up to the required standards, you will lose income potential based on their QA decisions.
Haven't Made Your First $1 Yet?
Studies have shown that more than 70% of the people who want to make money online have not made their first dollar yet. So, you're not alone!
Is Ask Wonder a Scam?  Definitely not.  It is a legitimate platform where you can earn money by helping professionals get detailed answers to their questions.  It is free to join, although you will be required to pass their initial test.  You can earn some decent money with Ask Wonder, although it will depend on how quickly you can reply to their questions and whether you comply with their Quality Assurance levels.
That is the biggest problem with Ask Wonder, you could provide a well thought out and written response based on research and still not earn any money if the client or the platform decides your answer doesn't meet the required standard.
Aside from this, if research if your thing, then you could make good money here.
If research and writing reports is not particularly your thing, but you still want to find a way of making money online, then we do have an alternative…
It is how we make a passive income online and it is called Affiliate Marketing.  If you are going to do any writing or some research, why not put effort into something that can earn you residual income for years to come. Building an Affiliate website and earning commissions is what we are talking about.  Instead of earning just over ten dollars per hour, you can earn thousands of dollars per month (if you are willing to put in the effort).
This isn't a get-rich-quick scheme and will require hard work and effort, but it is still the best long-term plan to become financially free.
If you want to learn how to build your own passive income stream with an affiliate marketing website and make money whilst you sleep, then check out our complete guide on Affiliate Marketing and see how you can get started today…
Thanks for checking out our Ask Wonder review.  If you have any questions or comments to add, then please write them in the comments section below.  We will get back to you as soon as we can. 😉