Welcome to our Expansion Review!
Expansion claims to be the answer to all of your money troubles, yet you are doing some research because it looks too good to be true, right?
We are so glad you are doing your research as it is the best way to avoid online scams and to find legit ways to make money online.
Expansion is a new product from Al Cheeseman, and we saw the sales page and saw a lot of hype and bold claims that made us want to look a little deeper into this so-called "Ready Made Money Machine".  Can it really make you money on autopilot with minimal fuss for only $17???  Yeah, we thought that sounded too good to be true too.
So, what is the real deal with Expansion?  Well, read through our review to get all the information you need.
Just to put your mind at rest, we are not affiliated with Expansion in any way, so rest assured we are not here to pitch or sell you anything.  We are here to give you a balanced review of this product based on our experience in the MMO arena.
Let's get started with a quick product overview…
Expansion Review Summary
Product Name: Expansion
Founder: Al Cheeseman & Dawud Islam
Product Type: DFY Sales Funnel + Affiliate Marketing
Price: $16.95 + 5 Upsells ($428 + $67/month)
Best For: The Owners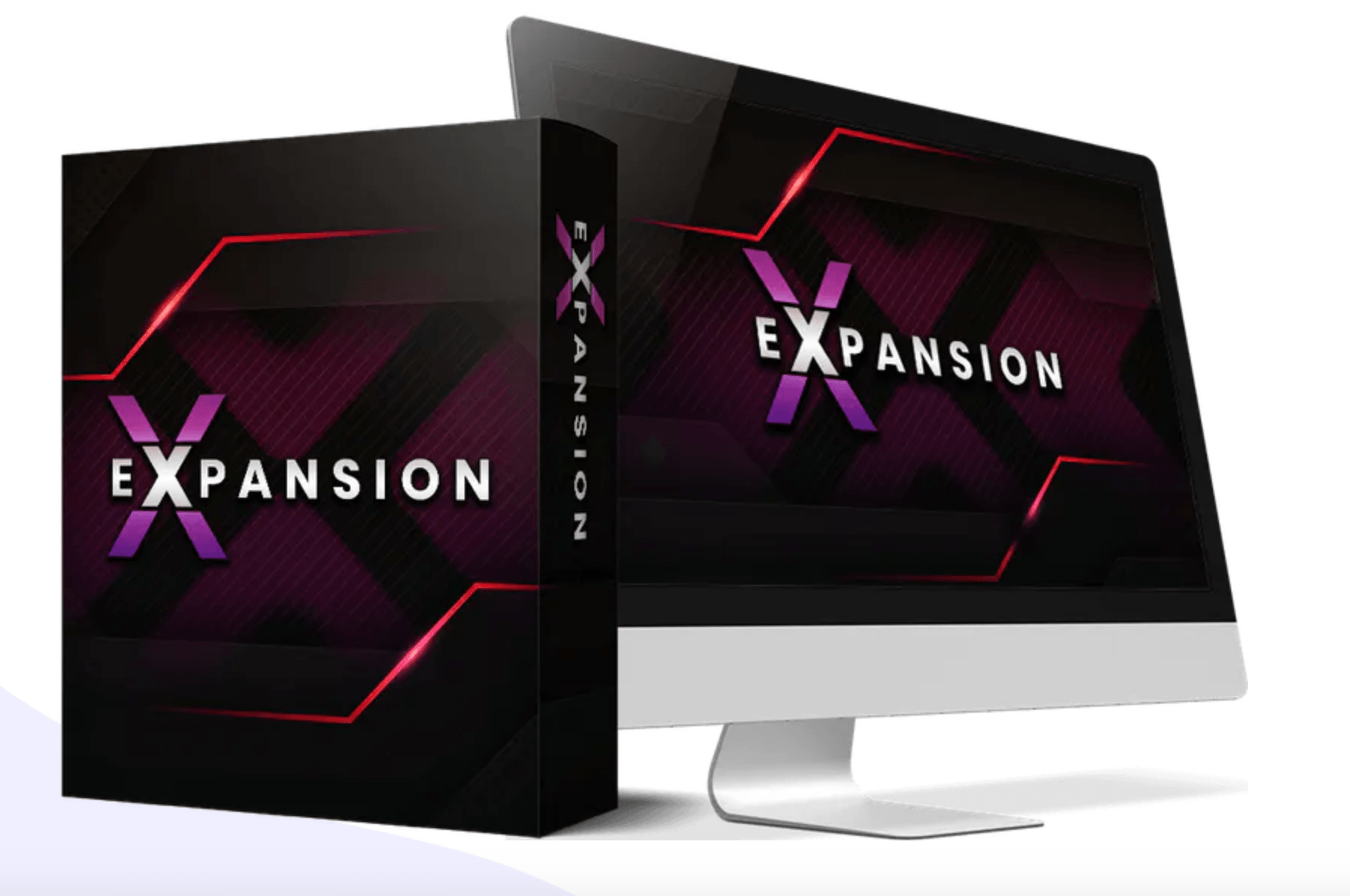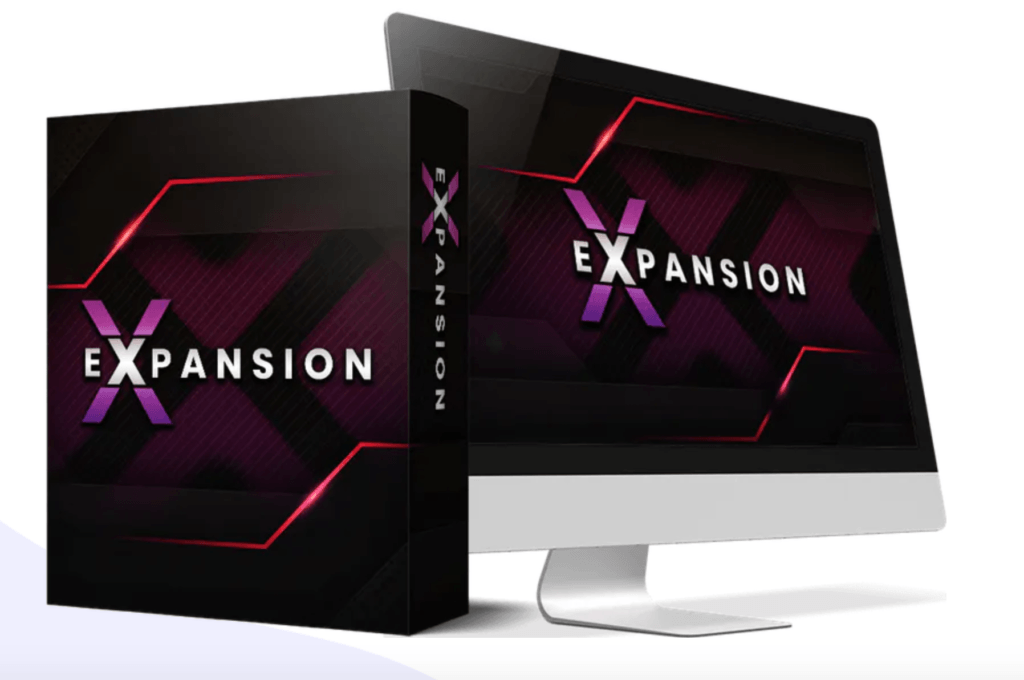 Pros
30-Day Money-Back Guarantee
Cons
Full of Hype & False Promises
Upsells & Hidden Costs
Only Positive Reviews Online…
Not Full Training
Summary:  Expansion claims to offer done-for-you sales funnels to a number of other MMO programs using Affiliate Marketing.  It claims to be a ready-made money machine, doing all the work for you.  However, we have found that there are some serious flaws in their claims.  Firstly, the base product is not enough for you to fully make money from the platform, which leads to a number of upsells totally up to a total of $428.  They guarantee traffic, but that is only if you pay for it.  Their training is also lacking on how you could generate your own traffic.
It follows a similar route of many of these MMO products, where they offer a low-ticket item to get you in only to then offer you high-ticket products that are actually what they want you to buy.  This product is full of guarantees, which have no proof they will work.
Rating: 20/100
Recommended? No
Expansion is a done-for-you sales funnel program, that comes with training on how to use their platform.  It claims to be a ready-made money machine by giving you access to these done-for-you squeeze pages that funnel your prospects into bonus pages with high converting products and that is how they claim you will make money.
It is based on a legit business model called Affiliate Marketing.  We love affiliate marketing and can attest for it being legit and a way of making money online…. However, that does not mean all training programs are actually going to help you get started.  Many of them are outdated or have an ulterior motive.  (If you want to learn more about affiliate marketing, here is our complete guide)
It is brought to you from a guy called Al Cheeseman and Dawud Islam.  Cheeseman has his name behind a number of these products that claim to help you make money with little effort.  To the point that the "high converting" products they are funnelling via this program are all ones associated to Al Cheeseman.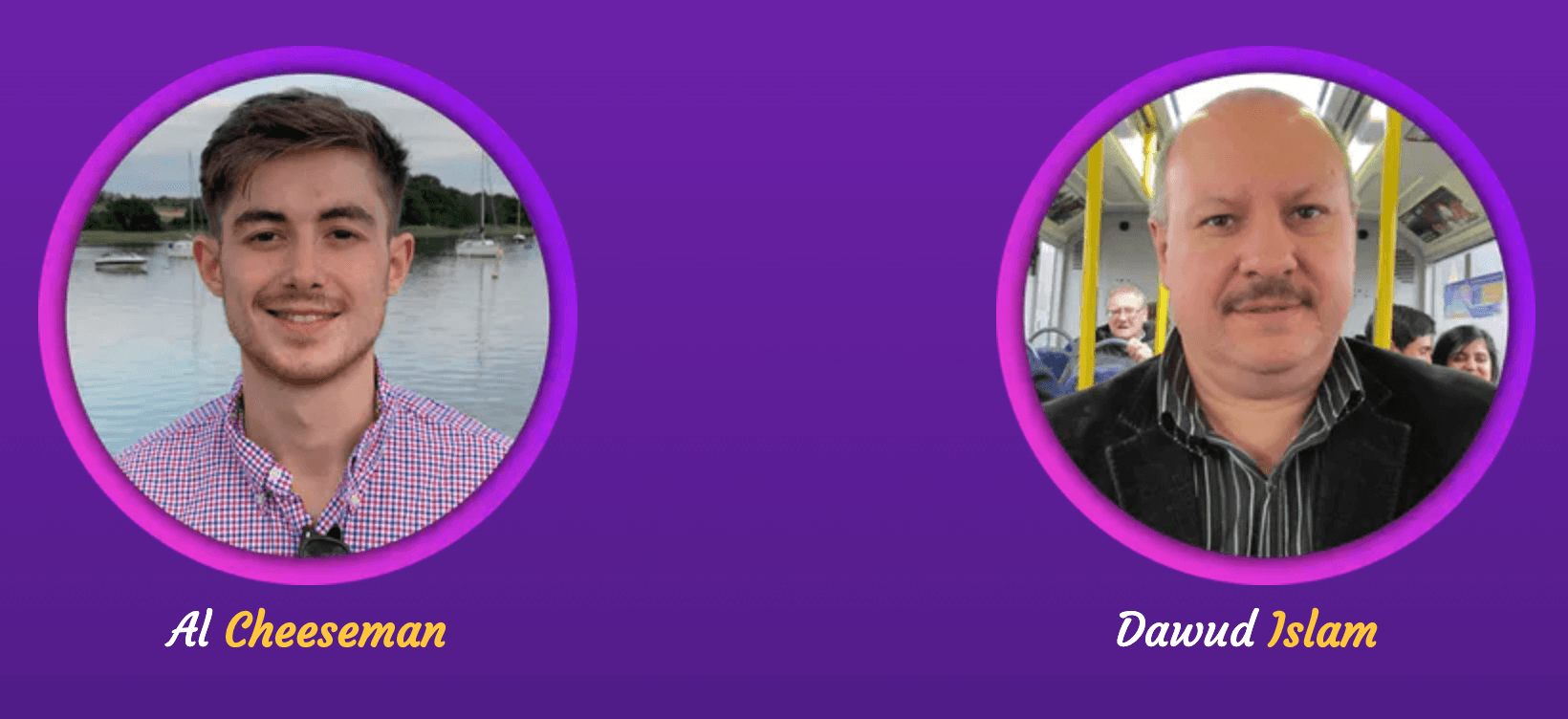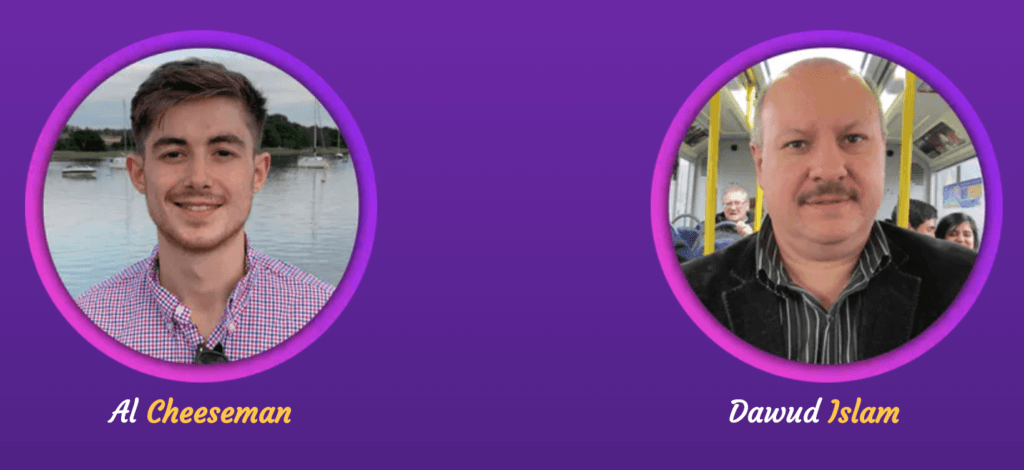 Here's the demo to show you what it's all about…
This is like many programs that are around in the Make Money Online sector, and that means they make huge claims about their software and tell you that you will get full access for a little price, but as soon as you hand over that low price, you will be bombarded with high-ticket products that are actually the sole reason they have enticed you in with the small price.  It also turns out that in many of these programs, you need to spend a few hundred dollars to get the program to work exactly as they sold it to you on their sales page…
Does Expansion do anything to differentiate itself from these other programs?  Sadly not.
Expansion provides you a platform where you can use their ready-made sales funnel pages for some Make Money Online (MMO) products that are available on WarriorPlus and are also owned by Al Cheeseman.
It says you will have Affiliate Success with just 3 Clicks.  Open your platform and you will see a list of products you can choose from on your dashboard, click to get your affiliate link which requires you to have a WarriorPlus account (don't worry it is free) and then get your affiliate link and then go back into the platform and add it where it says "add affiliate link".
So good, so far.
The demo also shows you that if you click on the example it will show you the read-made sales funnel that will be there to entice any of your prospects into clicking on the buy now product.  The sales funnels themselves offer bonuses to your prospects and they also have ready-made review videos (obviously they will be heavily biased to promote people to buy them).
So, if you believe the hype of the product that should be you good to go and make some money, right?
Except, if you have any experience in affiliate marketing like us, you will notice there is a huge flaw in the system…  Who is going to click on your links?
That's right, the real ability to make money online relies on you getting people to click on your link and buying the product that is how you are going to make money.
But that isn't covered in their 3 steps to success.  They put in the sales page that they will be no need to use paid traffic.  That means you will need to use forms of free traffic, such as SEO or social media.
But, they only offer training on this.  Meaning you are going to have to either post your links on social media and hope people are going to click on them and then invest in your products or you need to go elsewhere and learn how to build a website where you could again promote these products.
The simple answer is this product does not actually do all it claims to be, and then there is a bigger problem with Expansion.  That price of $16.95 that will increase every hour, according to the sales page to make you want to buy it quickly, only gets you the base product.  This means it is extremely limited and you are going to have to spend more to get the products they claim will make you easy money.  Let's discuss the costs now.
Haven't Made Your First $1 Yet?
Studies have shown that more than 70% of the people who want to make money online have not made their first dollar yet. So, you're not alone!
How Much Does Expansion Cost?
We have seen many of these types of MMO program.  They entice you in with a low-ticket price of a product that they make as exciting a product that you fully believe that you are getting a cracking deal.  From their sales page, Expansion are making out that you are getting over $8,000 worth of product for only $17.  But the reality is that the base product is always extremely limited.  Once they have you in, they start to tell you that you need to buy these other expensive (high-ticket) products to actually get the results they promised in the first place.
It is a common tactic, unfortunately and it catches a lot of newbies out as you believe what they put in their sales page, but it is often just hype to get you to hand over your credit card.
So, let's go through the actual prices that are not revealed to you until you are in the program:
Front End – Expansion: $16.95
This gives you access to their platform, with campaigns to promote 3 products
Upsell #1 – Expansion Pro Version: $67 ($47)
This expands the number of products you can promote to 8 instead of the base 3.
Upsell #2 – DFY Set Up + Extras: $197 ($97)
This is a service where they would set up your campaigns for you, they will also provide you with 2 sets of email swipes and load them into your autoresponder for you. (Please note – you would need an autoresponder to do this, meaning an additional cost)
Upsell #3 – Expansion Traffic: $97 ($67)
Billed as the ability to place your pixel on Al's sales page to generate you tens of thousands of visitors guaranteed (so you have to pay to get the traffic he promised you)
Upsell #4 – Reseller Rights: $67 ($47)
This is common between these products; pay this fee and you can promote Expansion as your own and get the commissions for any sales
Upsell #5 – Expansion Master Academy: $67/month ($47/month)
7 x live coaching sessions per month with Al Cheeseman as part of a group session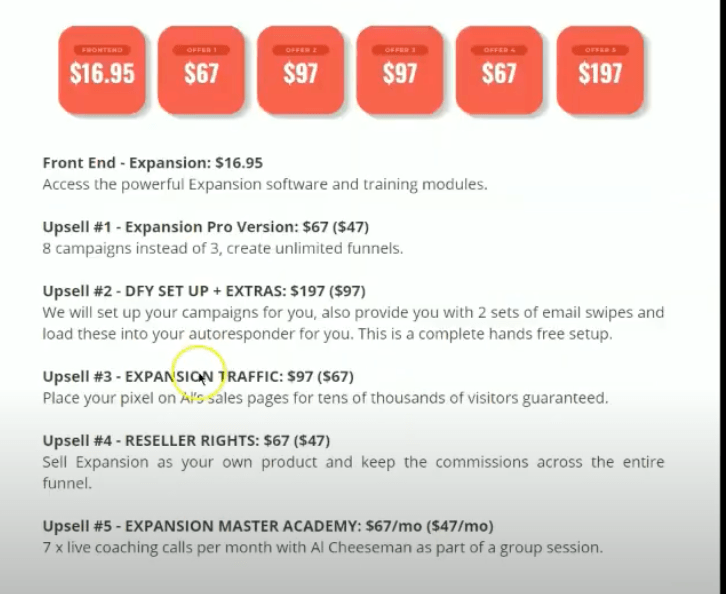 The prices in the brackets will be the downsell, as in if you click to skip one they will try to still convince you to buy it but at a lower price.
But can you now see that the base product is nowhere near what they are selling you it is on their sales page.  To even get close to the program doing what they are saying it will, you are going to have to spend over $400 dollars.  Yet still there are no guarantees.
I also reckon that if you did buy the second upsell, they would recommend an autoresponder that they are an affiliate of, meaning that they will also be making money from you signing up with them.
I also have an issue with the traffic generation part.  Like we said earlier, the most important part of an affiliate marketing funnel is to have the right audience for your sales pitch.  But you do not get any help with traffic unless you first pay for the third upsell.  This means that they will send traffic to your funnel, but that doesn't guarantee sales.  It might guarantee traffic, but that doesn't mean it is traffic that is going to be interested in the product they are offering.
Think of it this way, how are you feeling about Expansion now you know that you are going to have to spend a lot more money than you thought and that it is going to require a lot of work to get traffic to your ready-made funnel?  Well, are you happy to do that to other unsuspecting people to make money? 
When you could make legit money with affiliate marketing without spending hundreds of dollars with our top recommended training program?
My point is that the products you promote through Expansion are all low-quality products like this and it often leads to people ending up in debt and no closer to making money online.  They have a low-ticket item that ends up costing people hundreds of dollars, and there are even some that end up costing people thousands.
These done-for-you programs often only end up making the owners richer and you end up just giving them more money without any real chance of making your own.
What We Liked About Expansion
Here is what we liked about Expansion:
#1 30-Day Money Back Guarantee
This is the saving grace of this product being available on WarriorPlus, as it means that Expansion comes with a 30-day money back guarantee.  But this will only cover the base product.  Don't think that you can buy all the expansions and then see it works and get your money back.  That is another reason why they offer you a low-ticket item in the first place.  They have to give you $16.95 back if you are not happy, not the $400+ including the upsells.
What We Didn't Like About Expansion
Here is what we didn't like about Expansion:
#1 Full of Hype & False Promises
We have seen too many of these programs, that we find it hard not to laugh as we scroll their sales pages.  They are full of hype and they make promises that turn out to be false.  An example is that it is a 3-step process, but that doesn't include the most important part getting traffic.  The only way you will get traffic from this program is by buying an upsell.  This traffic will not guarantee sales, and yet they are promising you this to be a ready-made money machine.  This is just utter nonsense and is typical of the hype around these MMO products we find ourselves surrounded by.
The base product will barely do anything to help you make money, meaning that you will need to spend more to see if the rest of the product can do it.  But I still cannot see how you can make money by promoting these products if they do not offer you comprehensive training on how to get traffic to your funnels.
But then this also brings up a moral dilemma, as the products you will be promoting are other low-quality MMO products by the same guy, all designed to entice people in with a low-ticket item to then bombard them with upsells.
#2 Upsells & Hidden Costs
Again, we do not like the sales tactics these guys use.  Get everything you need to make money online for only $17… oh, by the way, to actually make it work you will need these other few products that will cost you an extra $400.  That's ok, isn't it?
The more you research these types of program, the same can be said for all of them.
The fact these are hidden until you are into the program and that you are stuck by then, makes it worse.
#3 Only Positive Reviews Online…
It is a brand-new product, so there aren't many reviews of Expansion as we write this.  But the couple we have found follow the same trait as many of these other programs do.  They are only talking about the positives and offer you loads of bonuses if you buy it through their affiliate link.  This tells me they are more interested in making a sale, then helping someone genuinely make money online.
We have helped plenty of people make money online, but we don't do it by promoting questionable products that are utter crap.  We will always give you an honest opinion about a program, and not just promote something for the sake of it.  But these reviews, and there will be more of them crop up, are giving the product a 5/5 and only ever tell you what you want to hear.
That may be the reason why our review looks completely different to the rest that are out there.
#4 Not Full Training
Expansion is targeting newbies and offering them a way of making money online, but the bit they do not go into detail about is about generating high-quality traffic to your sales funnels.  There is only so much you can promote via your own social media channels, etc.  There is an element of needing to learn effective ways of generating free traffic, for example through SEO and getting your link to the top of the search engines.  But they clearly leave this out, so you have to pay for their traffic source, which again does not guarantee you sales.  It might get you traffic, but that does not guarantee it is going to be traffic that is going to buy through your links.
That is why I feel this is just a product designed with one thing in mind… you make the owners more money by fleecing you of your money.
Sales Funnels do work, don't get me wrong on that point.  But you need to know how to generate high-quality traffic and direct them to a high-quality product that they would find useful and relevant.  I don't believe Expansion is going to teach you how to do that.  If they truly wanted to help you, they would offer you full training on all aspects of generating traffic including the free methods and the paid methods.  Not just a few basics, with a side note to buy the upsell that will make it easy.
Too many newbies have been caught out by these "magical" products, where they are promised the world, but it is just hyped to get you to buy more.
That is why we would not recommend this product to you, but give you a recommendation for a training platform that offers a free starter membership and a proven step-by-step guide on how to get started with affiliate marketing without all of these upsells and hidden costs that you will find with Expansion… Click HERE to learn about our top recommended program.
Haven't Made Your First $1 Yet?
Studies have shown that more than 70% of the people who want to make money online have not made their first dollar yet. So, you're not alone!
My Expansion Review - Final Conclusion
Whilst I would say that Expansion is not a scam, that doesn't mean that we would recommend it as a way for a newbie to make money.  In fact, we feel it is a product that could lead to you ending up in debt as you will feel pressured to buy the upsells just to make it work, especially the traffic upsell.
Having a sales funnel is all well and good, but if you have no traffic being directed to it you have no hopes of making money.  They do have some training videos on how to use the platform, and how to generate free traffic.  However, without a website of your own, our assumption is that you will be relying on posting links on social media. This is not a reliable source.  It will mean you are targeting your friends and family with these links in the initial stages, which will not yield great results making you feel desperate enough to buy their upsells in the hope it works.
I would not recommend this to anyone looking to make money online through affiliate marketing.  Affiliate Marketing is definitely legit, but there are tons of these programs that are out there to exploit naïve people who are looking for ways to make money online.  If something looks too good to be true, and it only costs $16.95 then you really need to ask yourself why.  That is why we are glad you did your research, as you can start to see that a lot of these products are all claiming to solve your money problems, but in fact are only going to lead to the exact opposite.
If you are serious about wanting to make money online, you need to first accept that there are no magic-button systems out there.  You can make money, but you are going to have to put some time and effort into following the right strategy.  We can help, we can show you the right training program that will not rip you off.  But ultimately, you are the one that will be make that successful by working hard to achieve it.
Like I said, Gem and I make money online via affiliate marketing.  It is our top recommended business model for beginners because it is as simple as following a step-by-step guide like we did with Wealthy Affiliate.
But it is also a business model that a lot of people target newbies with these so-called one-button systems to do all the work.  But you do not need them, all you need is the right strategy and then just rinse and repeat.
We learned how to make money online via affiliate marketing from a training platform called Wealthy Affiliate.  They offer training, tools, websites and support for anyone serious about making money online.  They have no hidden costs, they do not overpromise, they just tell you what you can achieve if you are willing to put the effort in.  It is not a get-rich-quick scheme.
If you take Expansion, they are claiming to be a get-rich-quick scheme, but I have yet to find one that actually does what they claim it does in the time frame they say.
With Wealthy Affiliate, they are quite honest with you from the start about how much time and effort you will need to put in.  But the huge difference is that you can get started with Wealthy Affiliate for FREE.
Their free starter membership is a full membership, where you will be provided with a free website and ten step-by-step training lessons on how to start your own affiliate marketing business from a hobby or passion you have.  That's right, you can make money from something you love and enjoy.
If you find that Wealthy Affiliate is the right fit for you and you are ready to upgrade to the full experience, then you can upgrade to the premium membership which is $49/month.  That is the only two memberships, they are upfront about them.  But there is no pressure to upgrade from the free membership. 
But this is about you coming to that decision and not feeling like you have to do it to make money.  People have found success with just the free membership, and there is no time limit on the starter membership.
But the key differences between Wealthy Affiliate and these other MMO programs is a desire to help fully and honesty.
If you are really interested in learning how you could benefit from Wealthy Affiliate and their training, here is a link to our Wealthy Affiliate review.  If you are looking for a way to make legit money online, then I definitely recommend you check them out.
Thanks for checking out our Expansion Review!  If you have any questions or comments to add, then please write them in the comments section below. 😉