Welcome to our Elevacity Review!
Have someone approached you telling you that you could make some money from selling health products and you are wondering if it's all a scam, right?
First off, it is great to see that you are doing your research before buying into a "seemingly good" product.
It is the best way to avoid online scams and find only legitimate ways to make money online.
To put you at ease, we are not associated with Elevacity in any way.  So, we are not going to pitch or sell anything to you.
We are here to just give you an objective review on Elevacity.  We will reveal information about the company, how it works, will it make you money.  Plus, we will reveal a few red flags that are present around this company too.
Let's get into it, and get started with a quick product overview…
Elevacity Review Summary
Product Name: Elevacity
Founder: Robert Oblon
Product Type: Health & Wellness MLM Company
Price: $49.97 one-time cost + $25/monthly fee + additional costs
Best For: Those good at networking and recruiting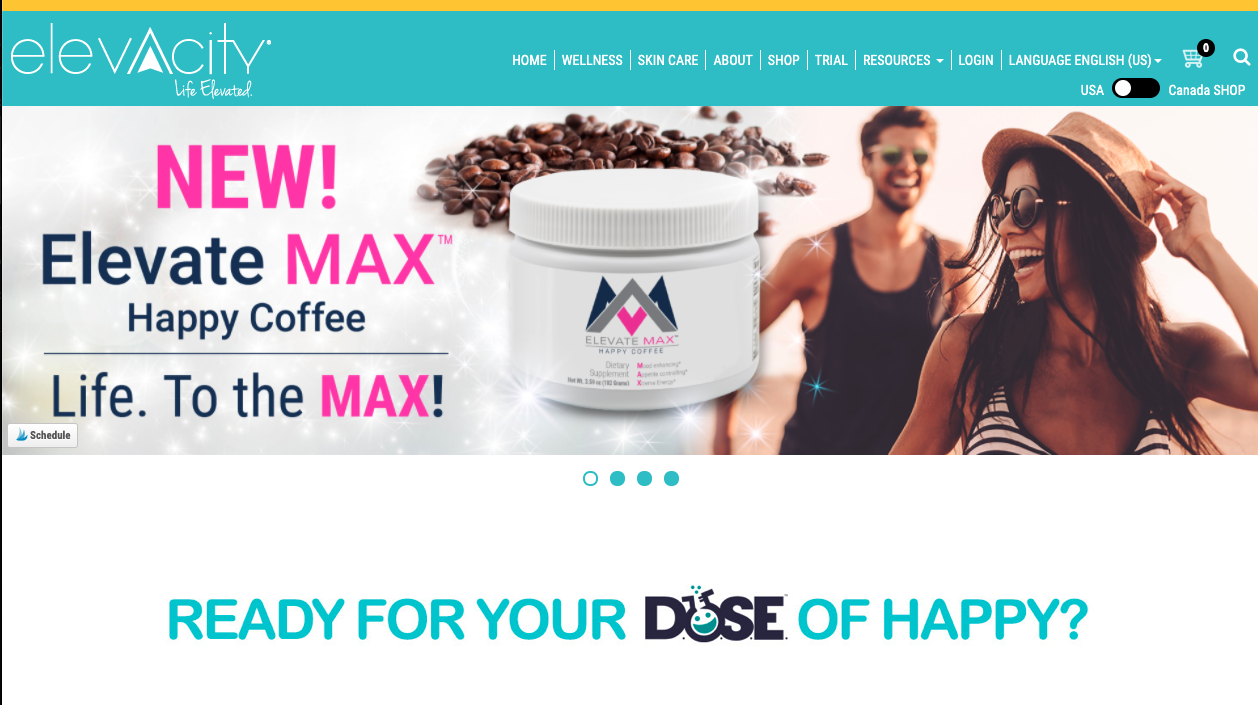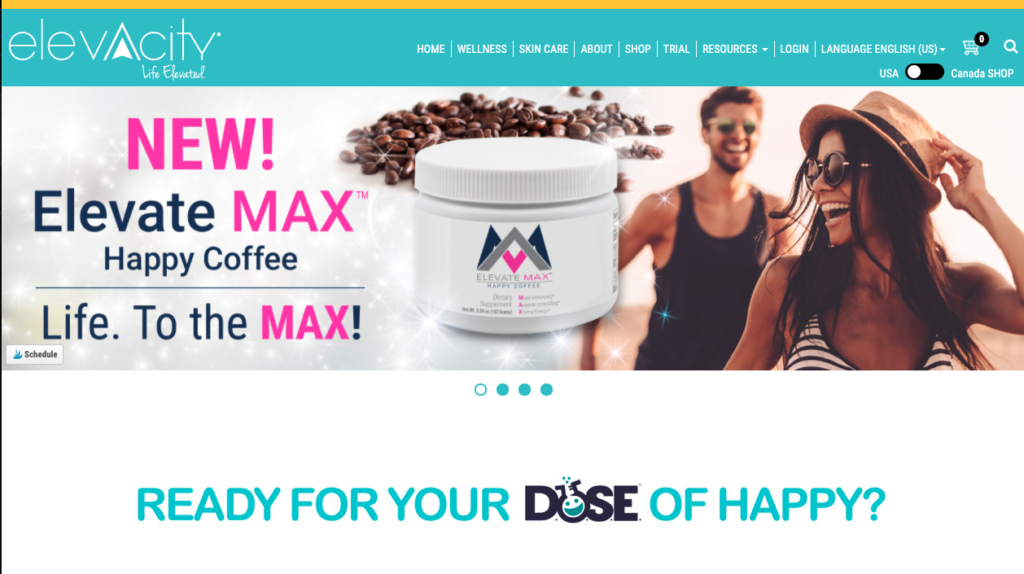 Cons
Elevacity & Pruvit Lawsuit
Not Accredited by BBB
Products Not Tested by FDA
No Proof of Income
Summary:  Elevacity is a health and wellness MLM company that sells weight loss and energy-boosting products.  But they have some serious problems to deal with.  First off, there are a high number of complaints about their "so-called" all-natural products causing awful side effects and that another MLM called Pruvit filed a lawsuit against them for ripping off one of their products and for cross recruiting their distributors and asking for company secrets.
For this and a number of other reasons, we feel this is not a company we could recommend.
Rating: 20/100
Recommended? No
Elevacity is a health and wellness MLM or Multi-Level Marketing company that markets and sells weight loss and energy-boosting products.
The company was founded by Robert Oblon in 2014.  The company HQ is in Texas, USA.
More About Robert Oblon…
This is not the first MLM that Robert Oblon has been involved in.  In fact, he has had an extensive history with regards to MLM…
Prior to setting up Elevacity, he was the president for another MLM company called World Ventures, where he had a 5% ownership stake in the company.
However, in 2011, World Ventures tried to sue Oblon, but it ended up going nowhere.  He was then involved in another MLM company called Travopoly.
There are rumours that Travopoly and Four Oceans (which is a travel discount club offered by Elavacity) are connected.  But we cannot confirm or deny that, there just isn't enough information.
It is always prudent to thoroughly check out any company before you proceed to sign up, and we have found a lawsuit in the past of this company.
In January 2018, an MLM company called Pruvit filed a lawsuit against Elavacity and Robert Oblon.
Pruivit is a legit company and is a leading brand in the ketone technology field.  It sells a full range of ketone products.
According to the lawsuit, Elevacity violated the terms and agreements between themselves and Pruvit when it started to market a Keto-Coffee creamer product.  This product is in direct competition with Pruvit's keto products.
There was also a point where Pruvit claimed that Elevacity was cross-recruiting Pruvit sellers and promoters, meaning a misappropriation on Pruvit's trade secrets and other confidential information.
That is why you will be asked as part of the application to join Elevacity, if you are currently promoting Pruvit products.  If you are a member of Pruvit, you will not be able to enrol with Elevacity in any way.
Is Elevacity a Pyramid Scheme
MLM's do not do a great job of distinguishing themselves enough away from the fact that their compensation plans do resemble a pyramid in the way they reward those who can climb up towards the top with a team underneath them.
Those who are at the top of these structures are normally the guys who are earning the real money, whilst the people at the bottom of these same structures are hardly making enough to cover their costs.
But the difference between a Legit MLM and a Illegal Pyramid Scheme is whether or not recruitment is the only way to make money or not.
As Elevacity has a product range and you do not technically need to do any recruitment to make money, then we can confirm that Elevacity is not a Pyramid Scheme.
However, there will be a huge push for you to recruit as that is the only real way of making money with the compensation plan.  Most people successful with MLM will tell you that the money is in building up your team and not through retail sales alone.
Here's a 5-minute video that will help you spot these pyramid schemes in disguise…
Success is Rare at Elevacity
The problem with MLM is that they do not do enough to look after anyone new to the business model.  They expect you to hit the ground running and get sales from day one.  There is no room for a newbie to learn and find their way.  That is why 73% of people who start an MLM end up losing their money.
You will be having costs mounting up from the start, so you need to get going with sales quickly and there will be a push to start selling to your friends and family or even recruiting them to make sales.  98% of people leaving an MLM do it because they feel the pressure to sell to friends and family is too much.
If you have experience with direct selling, then these opportunities might be right for you.  But for those just getting started, I would get you to really think about have you got the sales and recruitment know-how to make this work?
If not, then you may want to check out our top recommended business model at the end of the review.
Fundamentally Elevacity offers a range of health and wellness products.  There is a rumour they are linked to a travel discount platform, but we cannot confirm this as information is really sketchy at best.
They offer these health and wellness products at retail pricing and at membership pricing.  It includes nutritional beverages, supplements and skincare products.  Here are some of their top-selling brands:
XanthoMax – an antioxidant formula supplement that is designed to neutralise free radicals from your body.
XanaSkin – a skincare cream that contains Xanthohumol and provides therapeutic benefits.
Timeless – another skincare product that focuses on anti-aging.
Pure – a detoxifying liquid-based product with minerals. It also contains volcano ash that is said to help cleanse and strengthen your body.
Elevate Tub – this is their signature weight-loss coffee. It is a dark-roast Columbian blend that is enhanced with vitamins and minerals.  It is claimed it will leave your with more energy, focus and also put you in a better mood…
Does the Elevacity Product Work?
There is always going to be a difference of opinion when it comes to these "all-natural" supplements and there are plenty of positive and negative comments made about the products available at Elevacity.
But when you get into the detail, there is one thing that did surprise us.  Elevacity claims that their products are free from any side effects.  But there are users who are claiming they have experienced side effects.
It also wasn't just her that had these side effects either: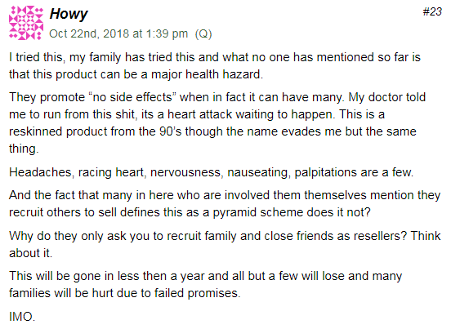 Having a guess, it may be to do with their core ingredient, Xanthohumol which is an extract from one of the crops used to make beer.  But we don't really know why they may have this side effect.
Haven't Made Your First $1 Yet?
Studies have shown that more than 70% of the people who want to make money online have not made their first dollar yet. So, you're not alone!
How To Make Money with Elevacity?
Elevacity is a typical MLM and like others such as Amway, Tranont and Amare, it offers the usual ways to make money with the MLM compensation plan:
Retail Commissions from Sales
Recruitment Commissions from Building a downline
Other bonuses for promotions and sales
Because of the recruitment side with MLM, it is natural that many MLM's get wrongfully tagged with being a Pyramid Scheme.  Let's see how Elevacity fairs against this…
Getting Started with Elevacity
There is a one-time fee of $49.97 to get started with Elevacity, you will then need to sign-up for a monthly fee of $25 to become a member.
This isn't an autoship cost, but there will be other costs for purchasing products to target your Personal Volume (PV) target.  Which can make the monthly costs really expensive, just to remain active…
P.S. This program enabled us to Create a 4-Figure Monthly Passive Income Stream.  It's Free to get started and costs only $49/month to go full-time!
Elevacity Compensation Plan
Elevacity's compensation plan is actually a hybrid of two MLM commission structures.
It combines a binary and a unilevel structure and it is all to do with volume.
This is not just the organisational volume, but your personal volume too.  As you climb the ranks, you will be expected to buy more…
There is a lot of detail, so we are only going to go over the important stuff you need to know to make a decision.
Retail Commissions
You earn 20% of personal retail sales (PRS) and 10% on smart ship orders
Customer Acquisition Bonus
You can get up to 4100 cash bonus every time you enrol 3, 5 or 7 people to buying DOSE, which is one of their flagship products.
Unilevel Bonus
A unilevel compensation plan is in place to help you earn from your team.  Your earnings are based on your rank, which is based on your Personal Volume and the Organisational Volume.
Here are the Different Ranks and what it takes to qualify for each:
Bronze – You will need 50 PV and 1,000 OV
Silver – 50 PV and 5,000 OV
Gold – 75 PV and 10,000 OV
Sapphire – 75 PV and 20,000 OV
Ruby – 100 PV and 40,000 OV
Emerald – 100 PV and 80,000 OV
Diamond – 125 PV and 160,000 OV
Crown – 150 PV and 350,000 OV
Ambassador – 200 PV and 700,000 OV
Here is a complete walkthrough of their compensation plan:
What We Liked About Elevacity
There isn't anything positive to tell you about this program and they are just too similar to other MLM's in a very crowded market.
Even if you were still interested in signing up with an MLM, there are much better MLM companies out there like Now Living, where you could earn a good income from.
What We Didn't Like About Elevacity
Here is what we didn't like Elevacity:
#1 Elevacity and the Pruvit Lawsuit
We showed you this before, but it is worth saying it again.  The lawsuit shows that the owners are not that interested in keeping on the right side of the law.
It was a lawsuit from 2018 that another MLM company called Pruvit filed an underlying lawsuit against Elevacity and its founder, Robert Oblon.  According to the lawsuit, Elevacity violated the terms and agreements between themselves and Pruvit when they started to market a Keto-coffee creamer product that is in direct competition with Pruvit's keto product line.
They also claimed that Elevacity were cross-recruiting Pruvit sellers and promoters and misappropriating Pruvit's trade secrets, etc.
If you are already a member of Pruvit, you will not be allowed to join Elevacity.
Here is the lawsuit, if you want to read more on it.
#2 Not Accredited with BBB
If you want to know whether an MLM is worth joining or not, you need to see if they are accredited by the Better Business Bureau (BBB) or not. 
In the case of Elevacity, they are not accredited and by the customer complaints about product quality and issues with billing, they will not be getting that accreditation any time soon.
When you see complaints like this one, it makes me wonder if the products are even worth trying or not.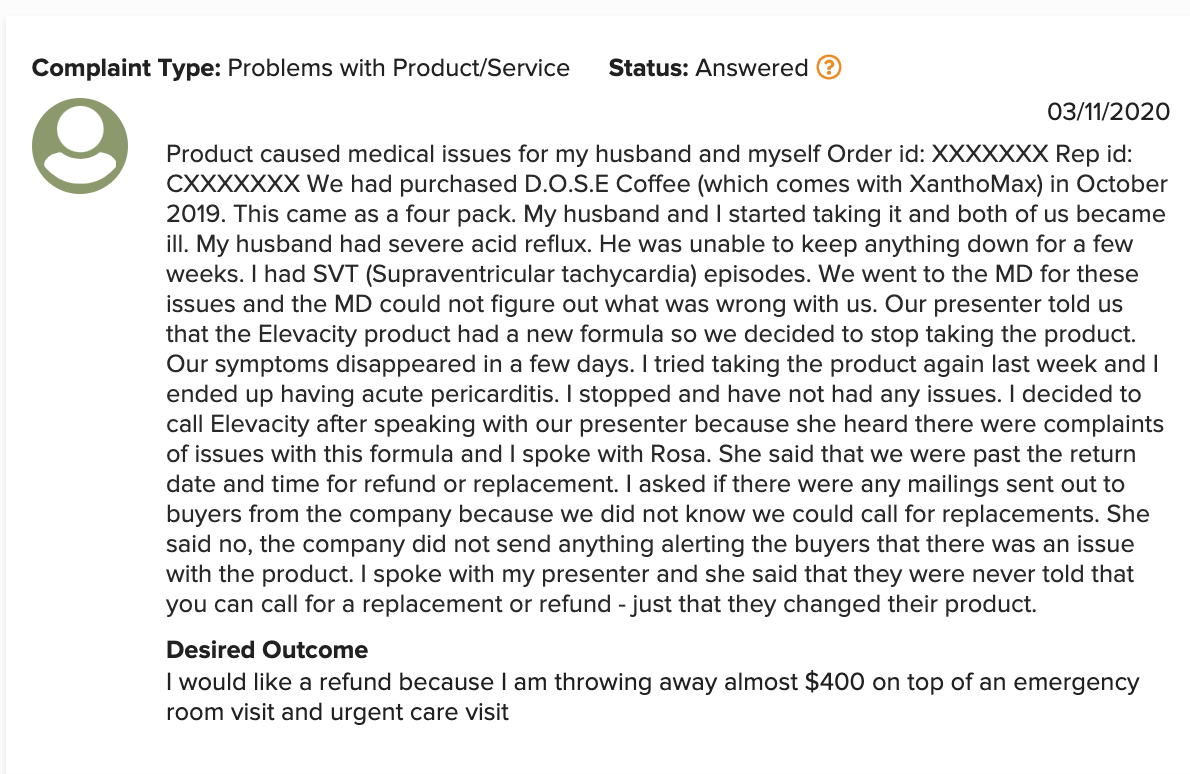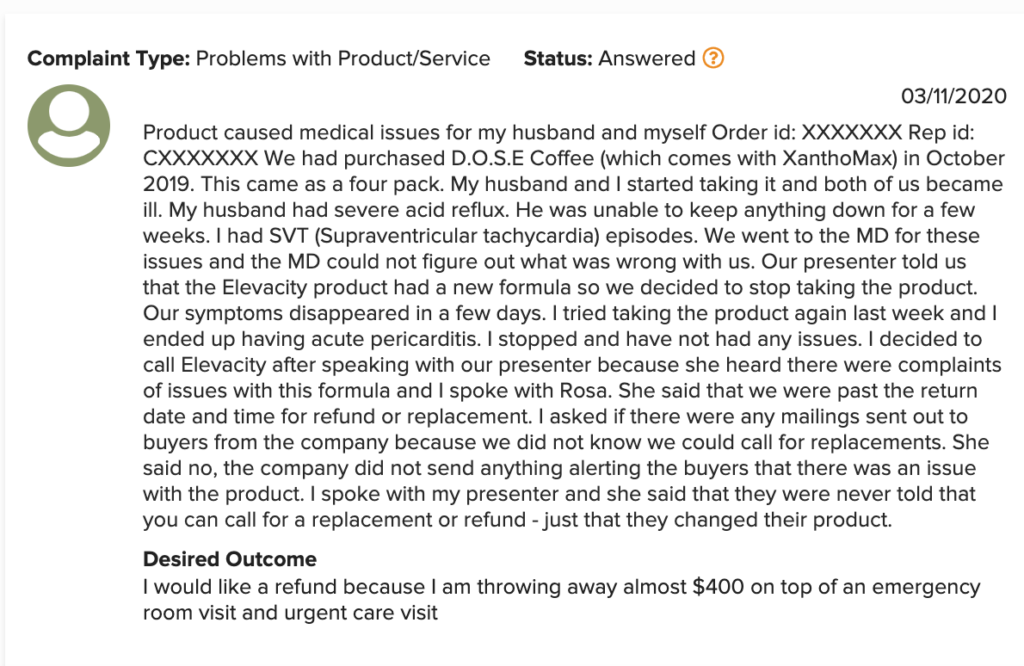 #3 Products Are Not Tested by the FDA
Health and Wellness companies usually have their products tested by the Food and Drug Administration (FDA).  That way you can tell whether they are safe or not to use.
But all of the claims by Elevacity are unfounded and unproven as they have not had any scientific or medical testing done.
These claims they make are all based on personal experience.  This means there is no proof they work, and from the complaints we showed you before, you can see that their products are actually causing health problems for people.
#4 No Proof of Income
We noticed that other reviews stated that the company doesn't provide any income disclosure statement, and yet we have searched now, and it still is not available.  Without an income disclosure statement, there is no way to know if their distributors are actually making any money or not with the company.
Even on their website, they only state the typical earnings of a direct seller and not anything specifically to do with their own company: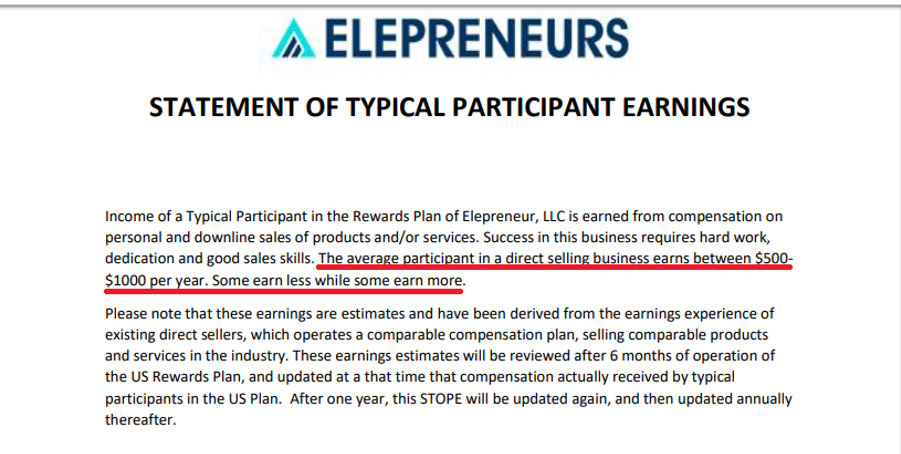 There is nothing more to say other than, this is not a great and reputable company to get involved in.
Haven't Made Your First $1 Yet?
Studies have shown that more than 70% of the people who want to make money online have not made their first dollar yet. So, you're not alone!
Can You Make Money with Elevacity?
Normally with MLM's, I would say that if you have the right direct selling and/or recruitment skills then you may make some money with it, as long as you are willing to put in the time and effort to build up your team and make sales.
But with all the negative comments about the product causing side effects and them not being clinically proven I would have to say that I see no one making any money with this company.  The lack of an income disclosure statement backs up my point of there being little or no success with this MLM company and I would advise you to stay well clear of it.
Elevacity is definitely a legitimate MLM company, but it still has too many issues with it for us to support it as a good recommendation.  Issues like:
There is the issue with the lawsuit between themselves and another MLM company. Which is promoting an unhealthy competition and it shows unethical practises from Elevacity
There is no income disclosure statement indicating whether current members are making money or not
Then there is the point around their products not being tested by the FDA with negative reviews about their products and the unwanted side effects.
Until Elevacity resolves these issues, we cannot recommend this program to anyone.
My Elevacity Review - Final Conclusion
I am hoping you already know what I am going to say and feel that this MLM company is not worth venturing into business with.  There are just too many unresolved issues where selling products that are not tested and are getting such negative comments about online is going to make it extremely difficult for you to sell with.
Many MLM's will tell you to start out selling these products to your friends and family, but would you feel comfortable doing that when they are untested?
We are not fully against MLM, we just know that it is one of the more difficult paths to take to make money, but you don't need that journey to be any more difficult that it already is.
Elevacity is not a great example of how an MLM should operate and for the reasons we have listed in this review, we would warn people from signing up with them.
I'm not a fan of MLM, not because it's illegal or not profitable, but because of all the restrictions and expensive costs involved.
Instead, Affiliate Marketing is our top recommended business model for anyone looking to make money online
The reasons are simple…
You can promote anything you want and aren't restricted to only promote products from one MLM company
You don't have to recruit anyone to make money
You never need to sell to your friends and family
It's free to get started
In fact, with affiliate marketing we've been able to Create a 4-Figure Monthly Passive Income Stream.  If you want to learn more, click here.
Thanks for checking out our Elevacity Review!  If you have any questions or comments to add, then please write them in the comments section below. 😉